Will is quickly becoming a very grabby boy. I know this is not unique baby behavior, but I find it amusing all the same. Whatever is in my hand, Will feels entitled to. Glasses (both drinking and sun), spoons, camera, remote, phone, keys, books, Chapstick... he's always reaching. And always grabbing.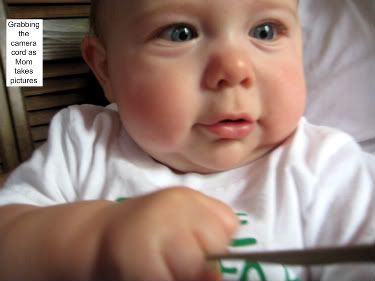 Yesterday afternoon we took Ellie for a walk (Will insists on holding the leash) and got the mail. After, I carried Will to the kitchen and put him in the highchair for his 'dinnertime.' It felt pretty stuffy in the house, so I tossed the mail on the table and opened the sliding glass door for some fresh air. Only, on my way to the door, I stepped in a puddle. A puddle? Oh, a puddle. It was a not-so-nice present left by a certain dog that will remain nameless. There was some yelling (and some cursing). I can only assume she did it on her way to Will's room after he woke up from his nap; undoubtedly following me, but making a little stop along the way. The nameless dog is seriously pushing her luck.
After some unplanned cleaning, I returned to this...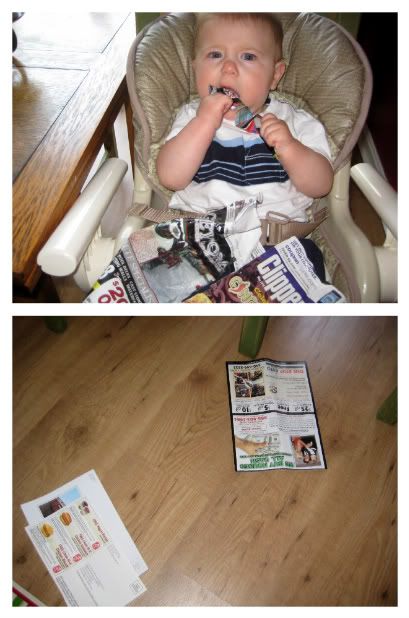 Mail on the floor and mail (in the form of soggy, ripped up coupons) in Will's mouth. Will helped himself to what was left on the table. I should've known better, but I blame the dog.
Chewie must've sensed my anger over the situation, because, after Will's dinner, we walked into the living room and saw this...

It appears that Chewie took it upon himself to punish The Dog by putting her in the corner. I think he even made this poster: