The 8 month post. No time to get wishy washy. Barely any time to write. Will and I are a couple of sickos (colds - nothing dramatic). And there's still so much to do before Saturday.
Will made the most of his special day by waking early (6:15 AM) and going to bed late (11:30 PM). With only 2 one hour naps in between. Tried everything I could think of to get this boy to sleep. Exhausting does not even begin to describe it. I believe I, at one point lastnight, referred to it as 'The Longest Day of my Life.'
So, some pictures of my cutie pie 8 month old (during my desperate attempt to get him to nap ANYWHERE. Even the infant swing that's been in the closet for a month and a half)...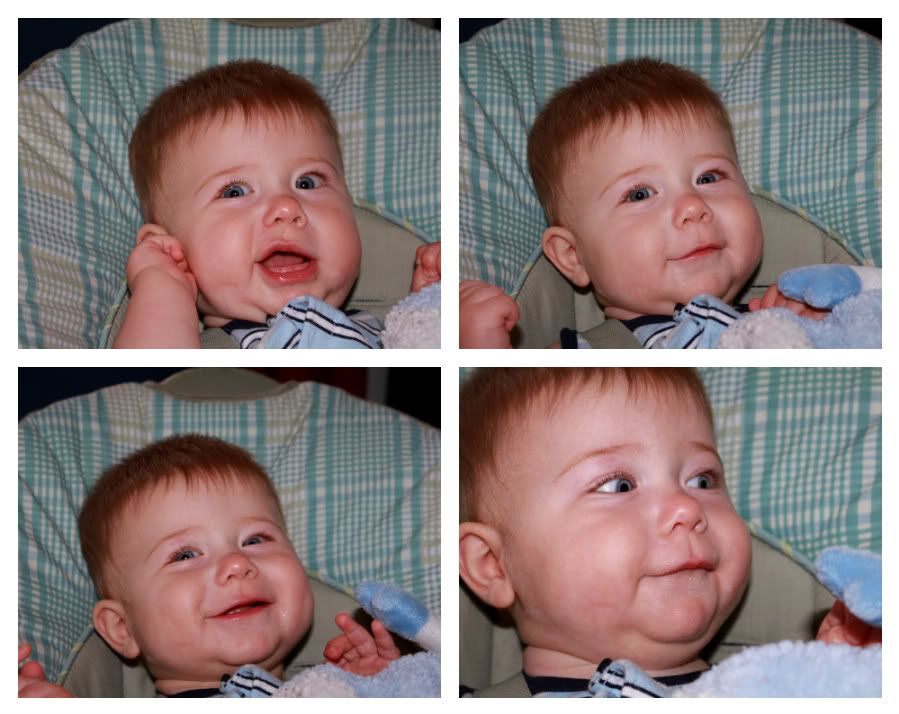 *Finally* starting to tolerate this whole sitting thing. Physical therapist Shelly says some babies are observers, and others are movers. Will appears to be the latter. Crawling before sitting. Such a backwards boy.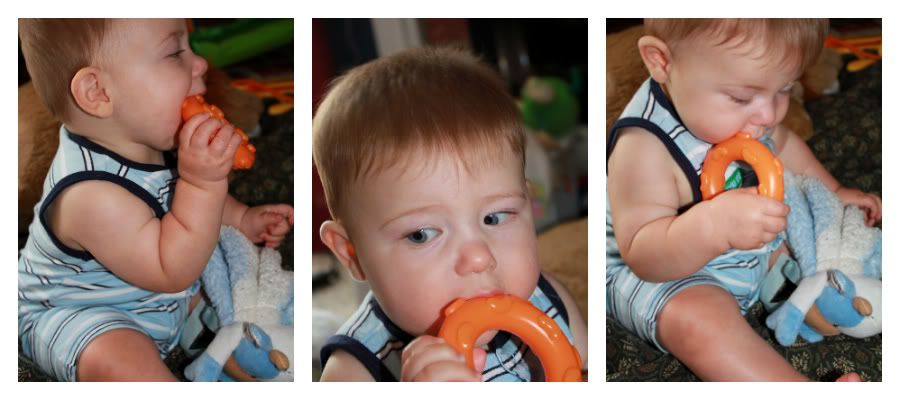 Will,
Loving you more with every passing day. Even when you refuse to sleep. It's so hard to be annoyed when you're flashing that gummy grin. And pinching my cheek. And pulling my hair. And grabbing my nose. And making the most adorable sounds. At 11:15 PM. I'm thankful for every bit of you - from the sweet to the stubborn. It makes you you. And that's always a fabulous thing.
Thanks for everything,
Mom