Lastnight I met the girls for an early dinner. Early as in Mike wasn't home yet, so Will came along.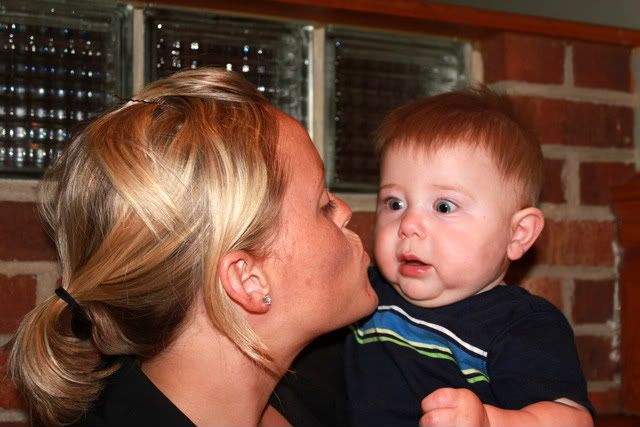 We left the restaurant early. Early as in Will decided to spend the entire time screaming at the top of his lungs just for the fun of it. Little Man is seriously crimping my social life. And so we came home and, together, climbed into a tub of Mr. Bubble. Then Will slept from 8:30-9. PM-AM, that is. All is forgiven.
Today I made chocolate chip cookies. From scratch. I also did laundry. Because I am a domestic goddess.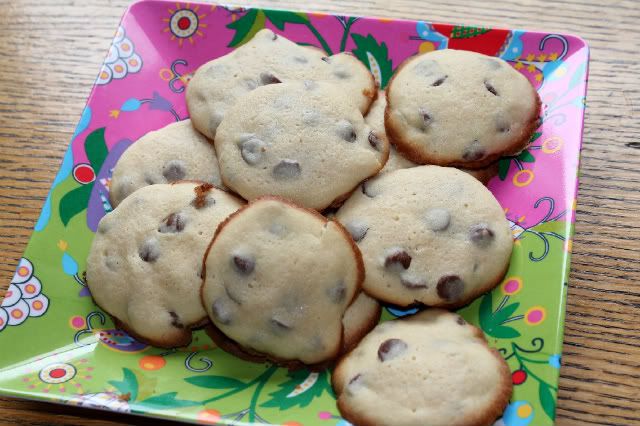 I spent the better part of today swooning over Will's awesome hair. Flat on his forehead. All stuck up along the top. Kind of like a mini Kate Gosselin. BEFORE the extensions, I mean. Back when she was just annoying, as opposed to the bad dancing, uber-crazy she is now.
After Will's nap, we hung out in his room for a bit. It's easily my favorite room in the house and, once there, I always wonder why we don't spend more time in it. Today Will discovered his shelf of teddy bears. I've come to despise stuffed animals, silently cursing myself for ever having bought a child one. However, watching him wrestle Paddington was thoroughly enjoyable.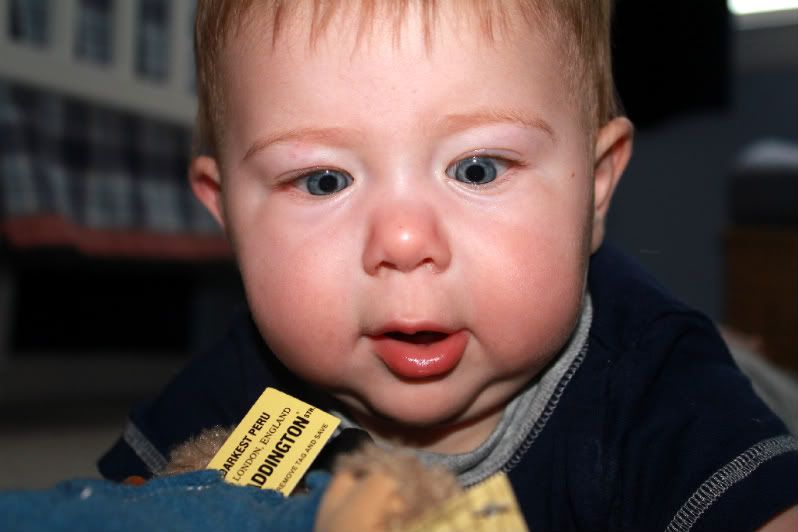 Will has a new trick, so I've included video. It's titled "Will is a Badass." Because when you're doing this at a chronological age of 7 months and an adjusted age of 5 (almost 6) months, you're a badass. Plain and simple.
Will is a Badass from Carrie Harmsen on Vimeo.