A vacation is a fabulous thing. And the baby? And all the extra work that comes with him? All fabulous.
Saturday began our journey to the world of the Outer Banks. It was a 5 hour drive, and with only 30 minutes left, our otherwise perfect backseat driver let us know (in no uncertain terms) that it was time for a break. Although, on a deserted North Carolina road, there isn't much to offer in the way of rest stops. Until we found a Farmer's market. Perfection.
Will's dirty face here is courtesy of Mommy's chocolate ice cream cone.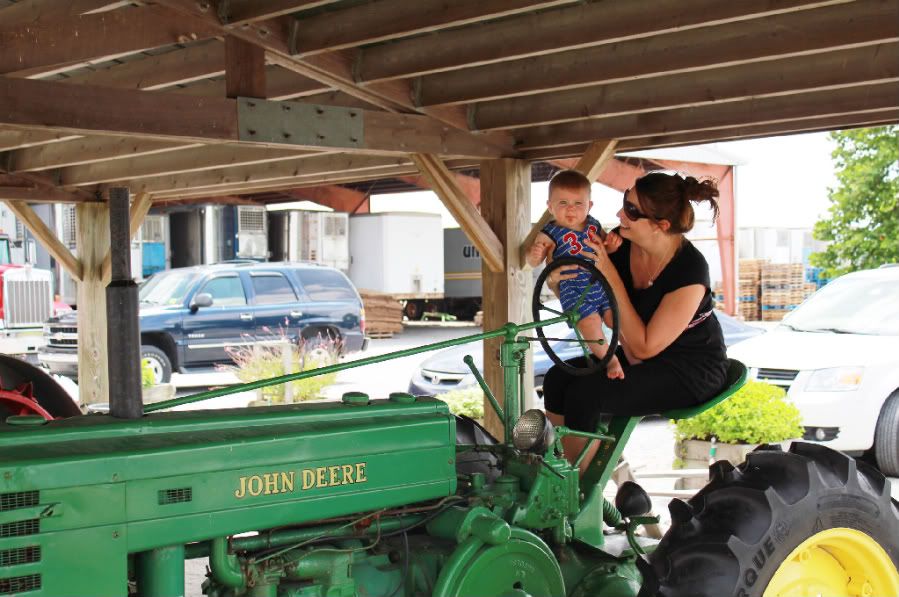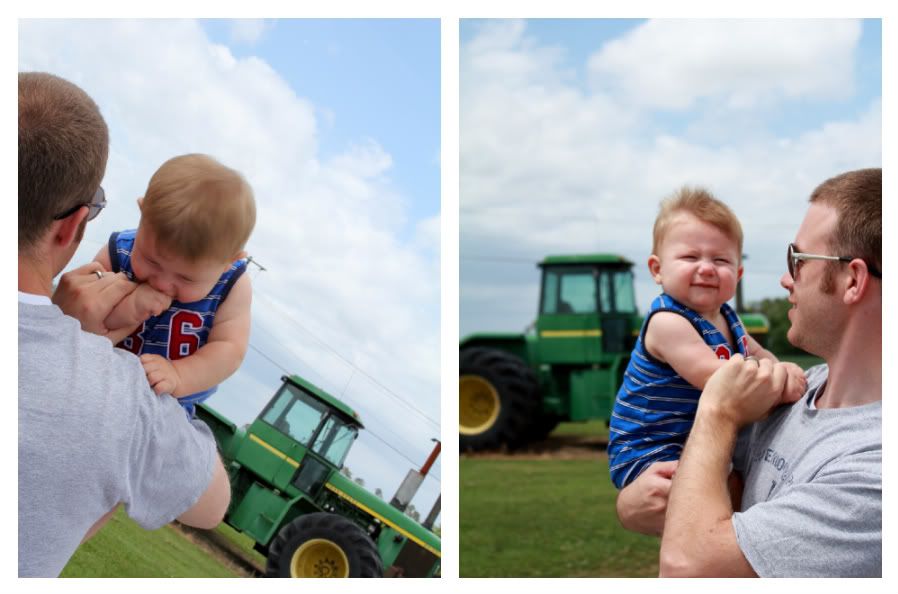 It was the beginning of a fabulous series of days and events.
Like Will's
first
trip to the beach.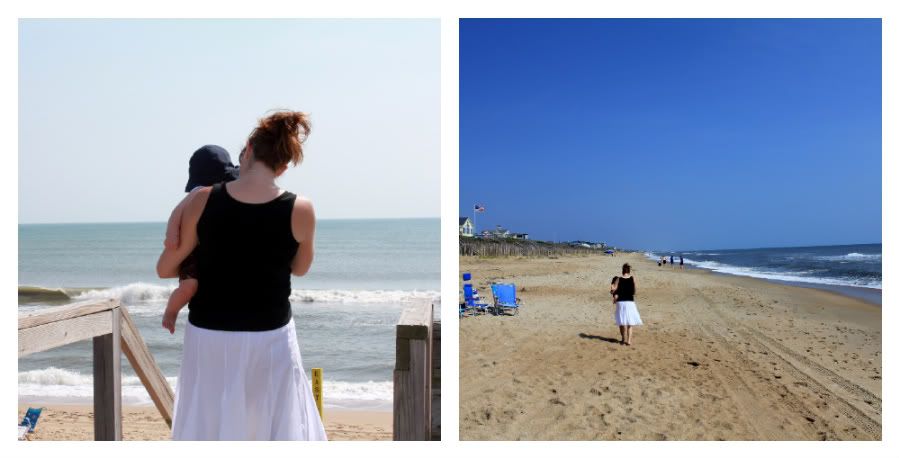 And the
first
feel of warm sand between one's fingers and toes.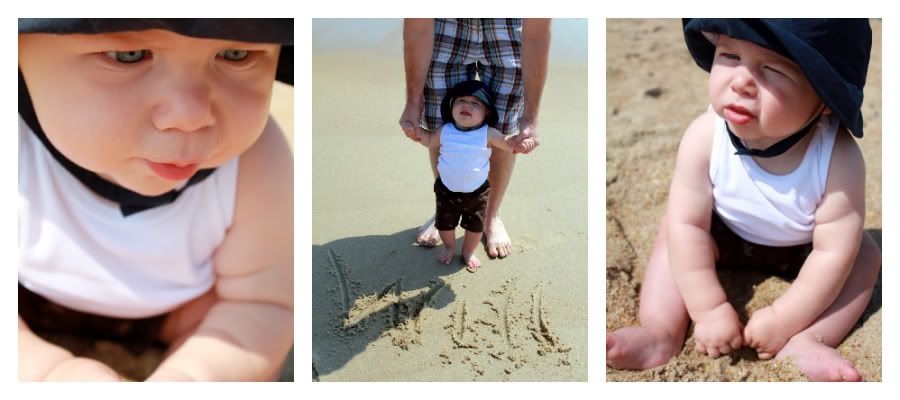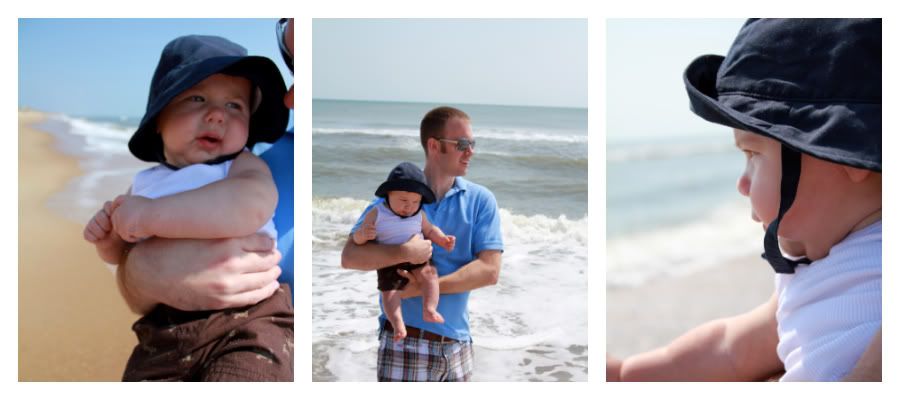 If you're 8 months old, the sand inevitably goes from your fingers to your mouth. Of course.
Will's parents have anxiously awaited this: the
first
dip of baby feet into the Atlantic.

Our Memorial Day week is off to a fabulous start, indeed.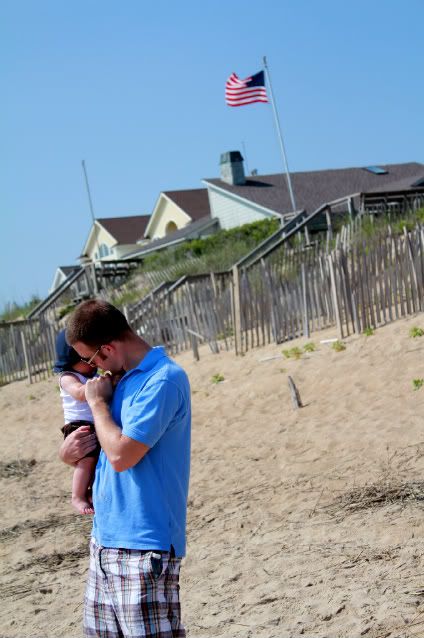 More fun awaits. Can't wait to experience more
Fabulous Firsts.