When it's a rainy day with an unseasonable chill in the air, there's really only one thing to do... Stay indoors and have a lunch date with your adorable one.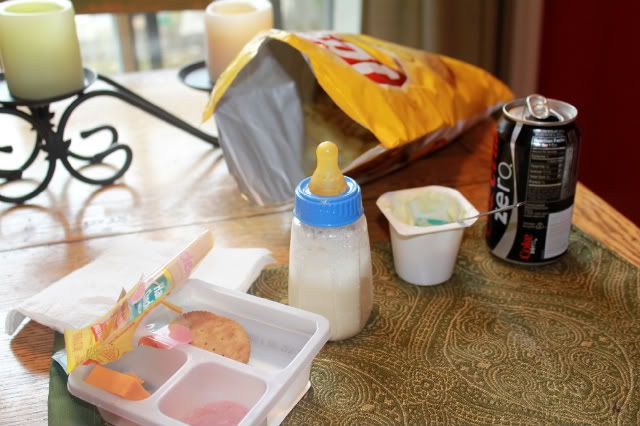 Not exactly gourmet, but when there's yogurt around, Will's always a happy dude.
Since he was watching me so intently, I decided to share a cracker. Will's first cracker. And this post is because everything's a photo opp. Especially when it's a 'first.'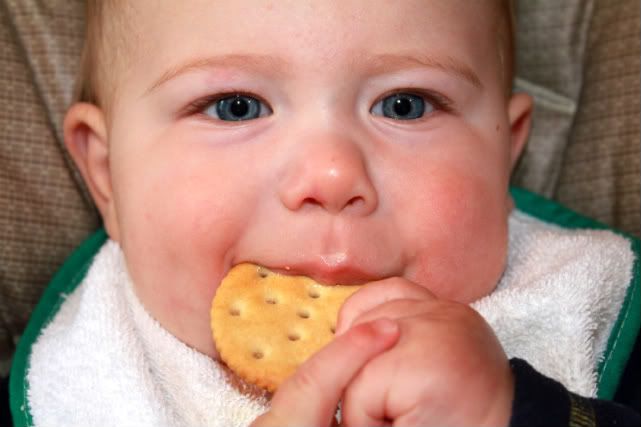 I suppose when you're 7 months old, it doesn't really matter what goes in your mouth. Be it a cracker. Or a sock.
Everything is delicious.
Especially this face. In the middle of the day.