The evening of May 20th. I will always remember. It was a historic occasion. For on this night, Will had his first ice cream cone.

From the moment the girl placed it in my hand, Will's eyes were fixated. As if he already knew this baby cone was just for him.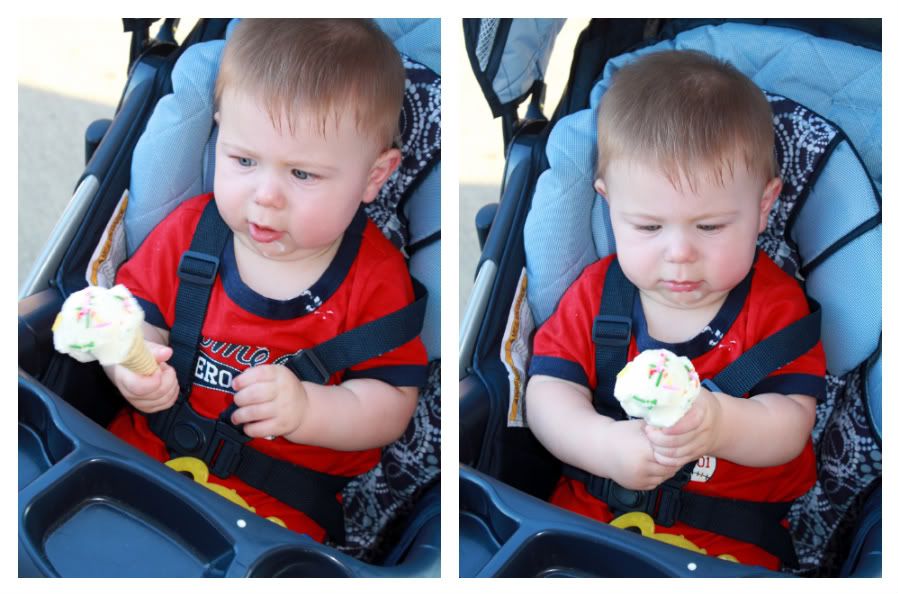 We all ooh'd and ahh'd over this cute scene. One of the ice cream girls said, "
I want a baby."
Far be it for me to contribute to the problem of teen pregnancy. But what can I say? Will makes a strong case.
Babies are pretty wonderful.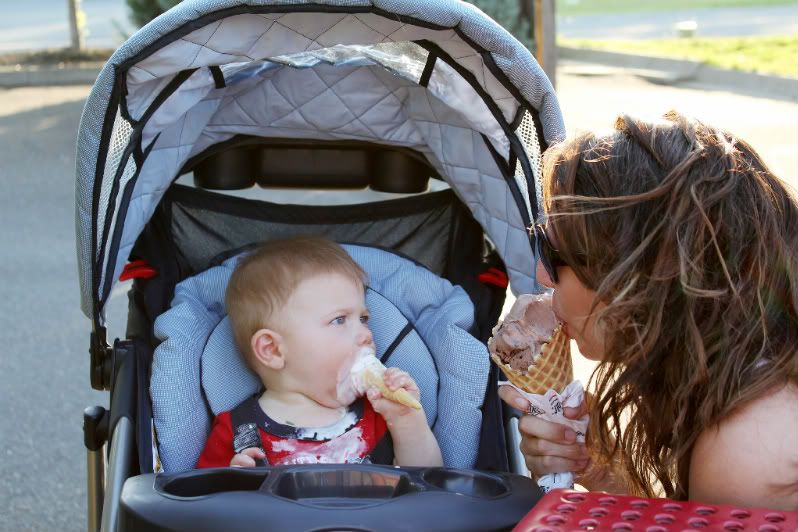 Albeit, slightly messy.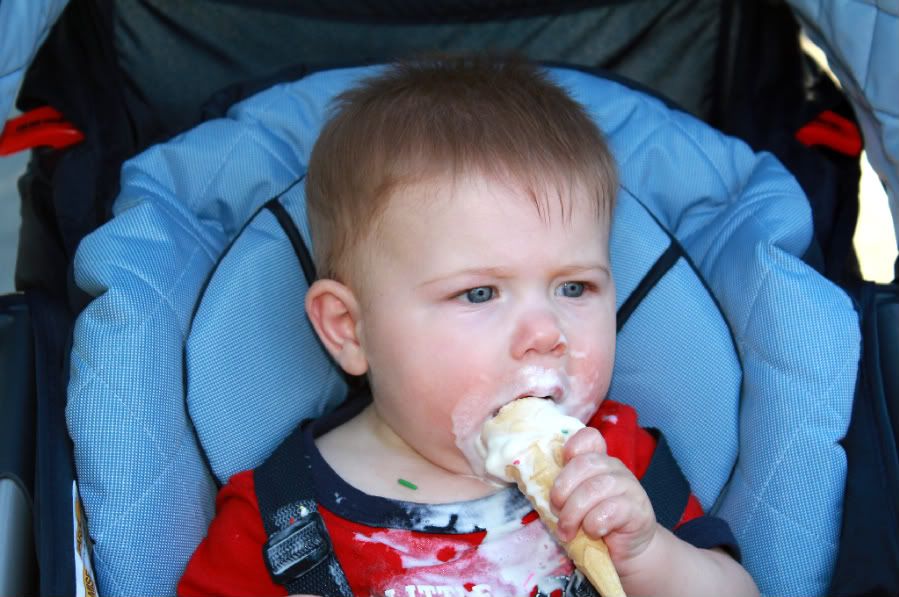 Will's forward thinking Mom brought a wash cloth and water bottle for a quick clean up. And yes, he's doing his scream-at-the-top-of-my-lungs-just-for-fun thing in this picture.
The evening of May 20th ended with a tubby for Will. In his new, big boy bath seat.
I, too, wanted a baby once. Now I have one. And he is delicious.