I love that a spontaneous errand on a Friday turned into an entire evening out.
I love that, while Will makes three, Sophie definitely makes four. Little Boy and his giraffe are inseparable.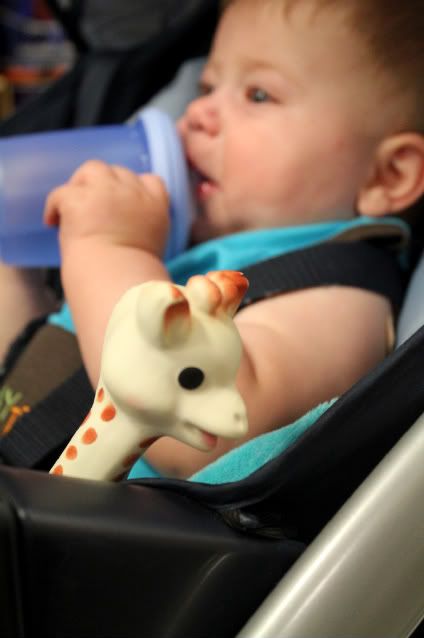 I love that Will already appears to have his father's affinity for technology and my great love for TV.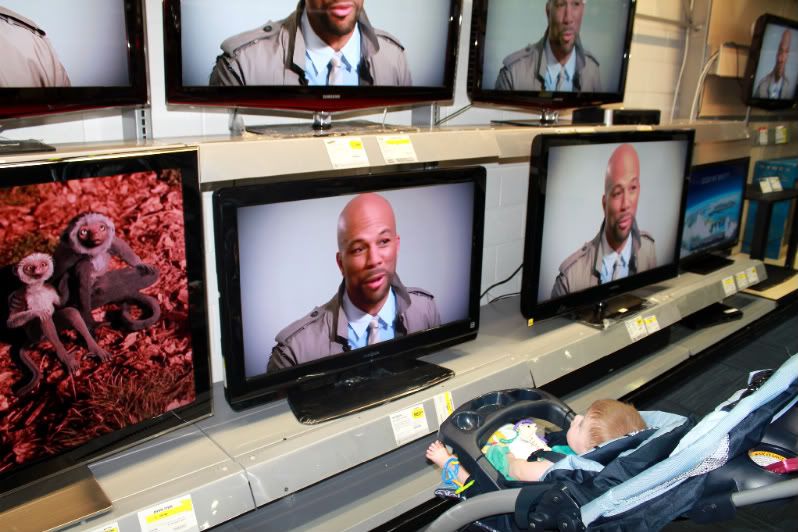 I love that some naughty kid carved this into the sidewalk. Sorry. Couldn't help it.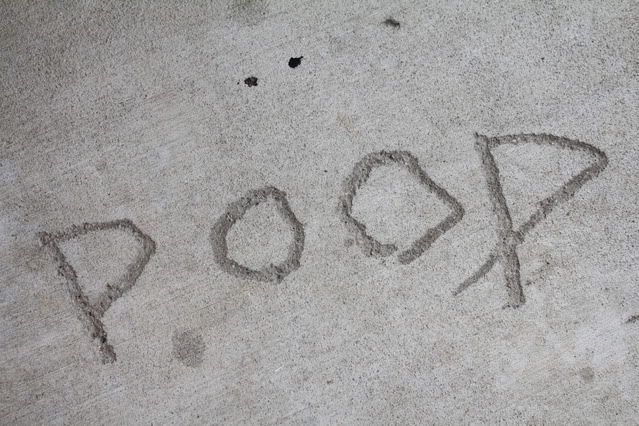 I love that, on the same day I upped my run to one AND A HALF miles, I celebrated by eating a big, greasy cheeseburger.

I love that Mike is so darn good at ripping open the fry bag.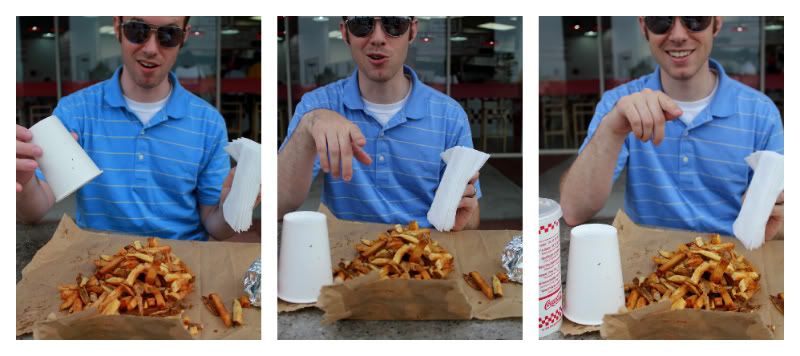 I love that Will wants to try everything he sees his parents doing. Even if a fry ends up crushed in his hand as opposed to his mouth.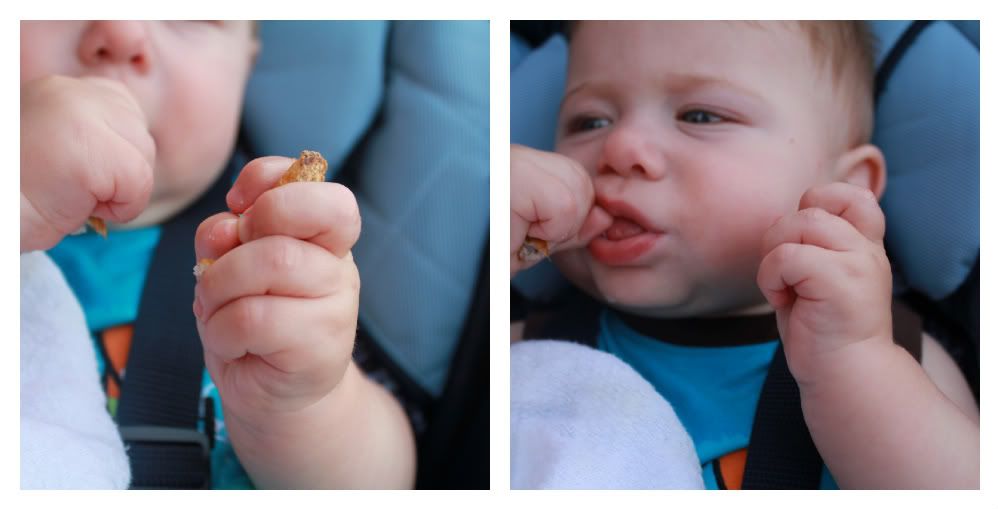 And on that note, I love that when Will insisted on having a "drink" from Mommy's cup, he knew to bend the straw to get it to his mouth. Genius.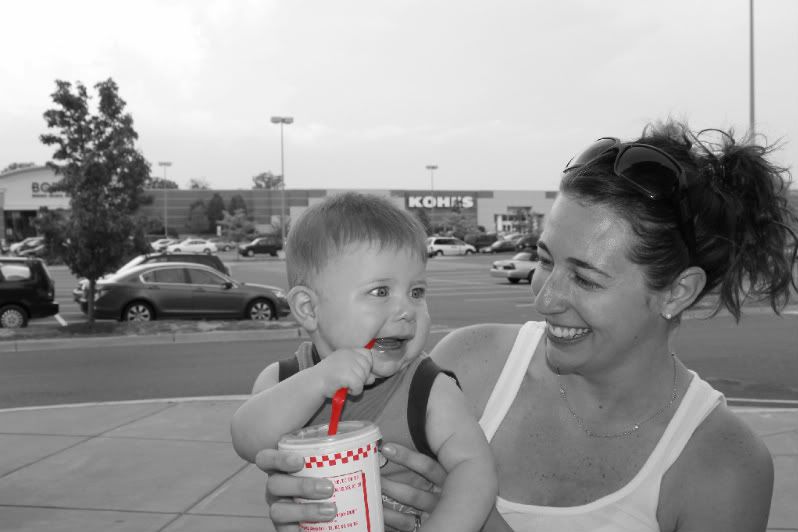 I love that this little baby is ALL MINE.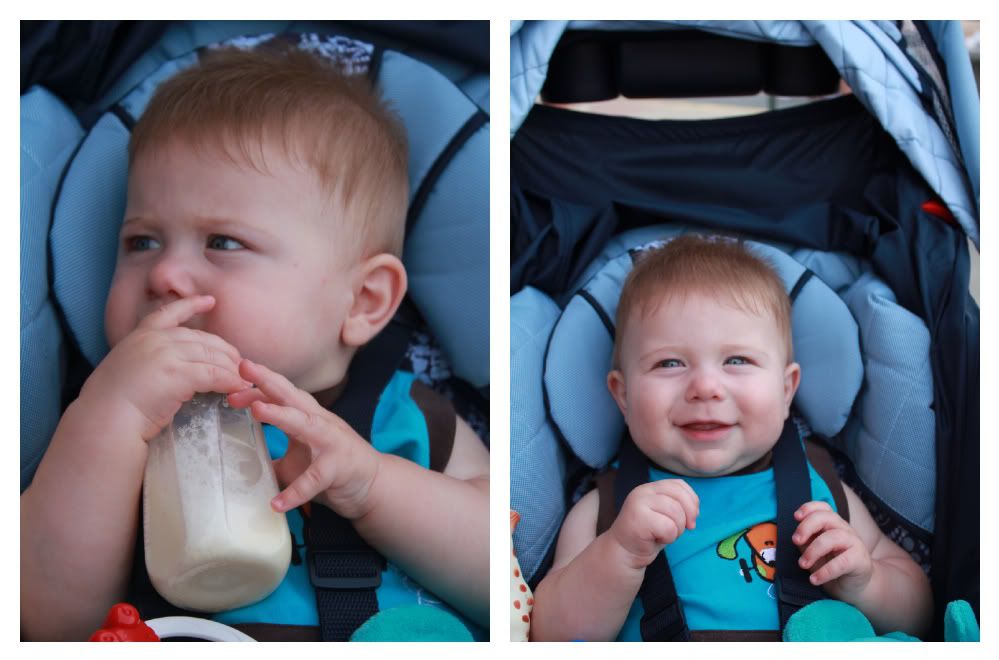 I love that a Friday evening spent strolling around our local shopping center, was the best reminder that my life is pretty fabulous.