Sometimes it rains. And while rain means darker days and, often, darker moods, it also means snuggling up at home in sweatpants.
Regardless of what it's doing outside, there's always lots of play going on INside. Will is quite the mobile baby. Pushing up on all fours, rocking, but then deciding crawling army style is a little easier. He's so interested in everything around him.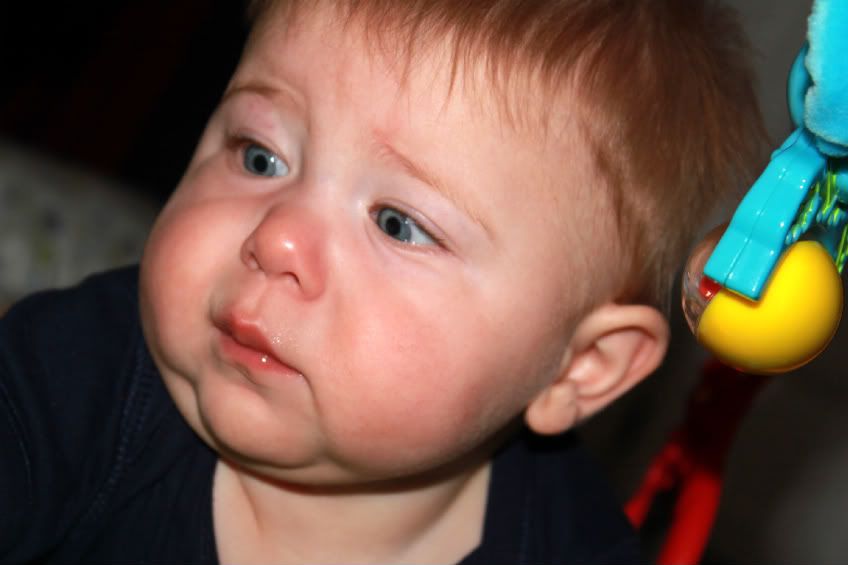 Despite the rain, Mommy and Will met the playgroup at the bookstore for storytime. But even when you're running late, there's always time for a picture. Especially when you're sitting this nicely (and looking so cute) while Mommy puts on her jacket.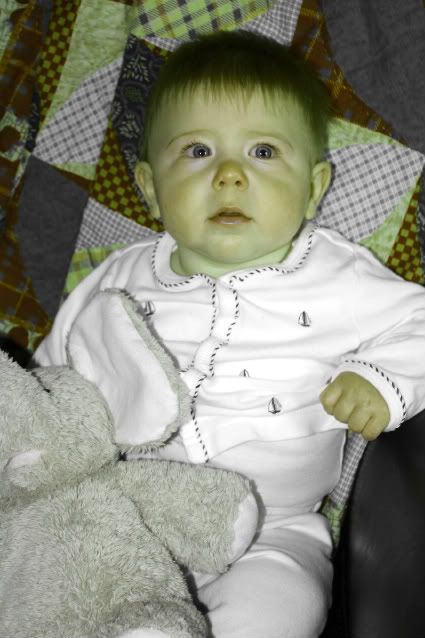 During the books and songs, Will did his 'scream-at-the-top-of-my-lungs-just-for-fun' thing. A playgroup mom said, "
Control your child."
She was kidding. I think.
In honor of the Celtics, Will has been decked out in everything Boston. When he woke up, I told him the Celtics won lastnight and he smiled BIG. But come to think of it, he does that every morning. It's one of my favorite things. Ever.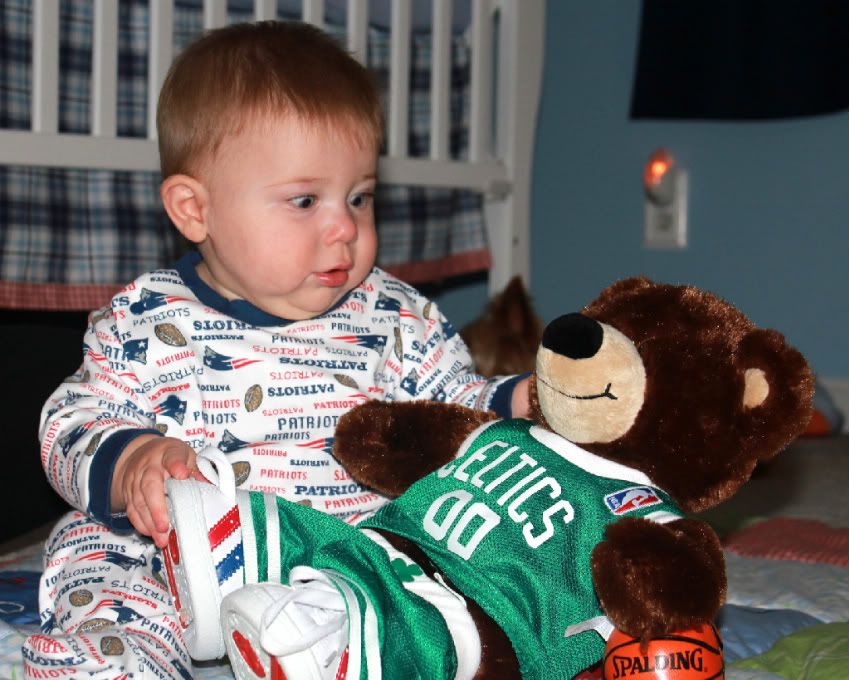 Yankees yuck! That's what his shirt says. And I'm including this pretty picture in spite of the fact that you can't really read it.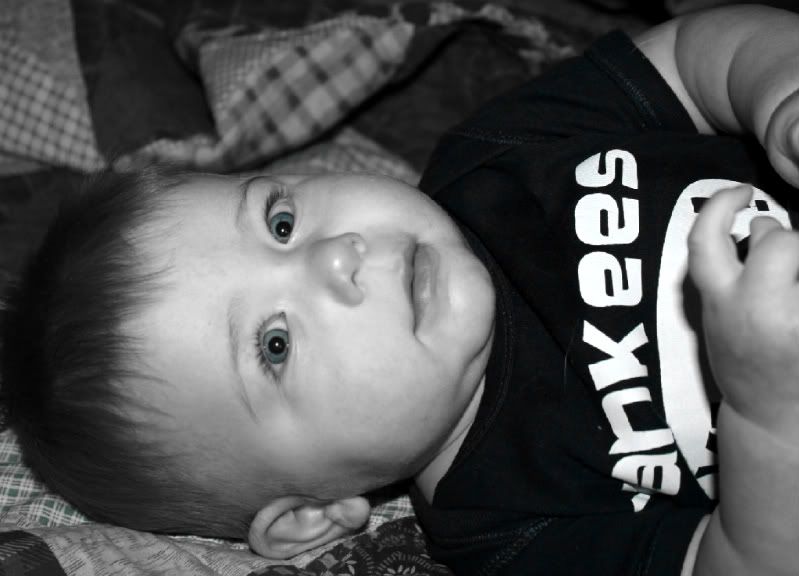 At the risk of sending this blog into video overload, I couldn't help but include Will's
new parlor trick.
He was kidding. I think.