A vacation is in the works. Destination: OBX. Day of arrival: Saturday. Could not be more excited. However, a vacation with a baby is no easy task.
My checklist for the week:


Clean the house


Give Ellie a haircut/bath


Laundry


Shop for the essentials


Determine what constitutes as 'essentials'


Pack (HUGE)


Drop Ellie off at Grandma's


And while completing said checklist, care for my now very mobile almost-8-month-old, as well as an almost-30-year-old (also very mobile)
I've never been particularly organized. And while most days this proves to be a huge challenge, for today I decided to embrace it. Because when it comes to tackling a long checklist, I'd rather be at the park with my baby. So that's exactly where we went.
Three weeks ago, Will would wear his sunglasses. Now, not so much. Aside from the fact that they're just flat-out adorable, they're also important for UV rays and such. He MUST wear them. I thought I was successful, as my view from the back showed them to be very much on his head. How wrong I was.

Apparently he decided to push them up out of his face.

Yes, I'd rather push my baby in an orange swing any day of the week. Especially when the alternative is scrubbing toilets.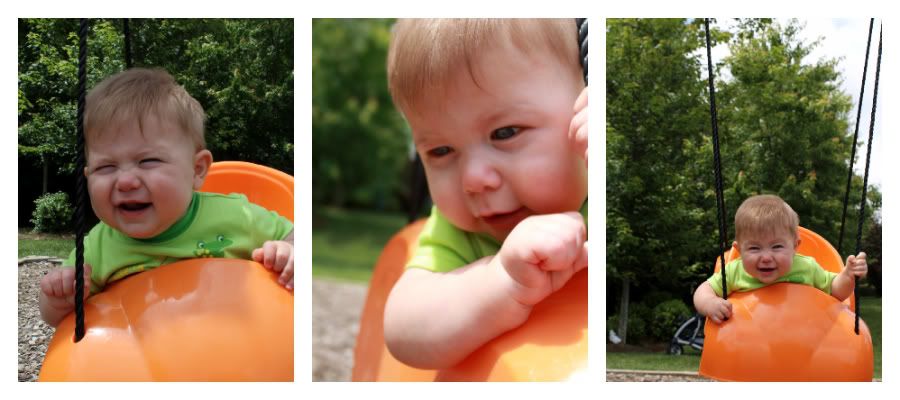 But the beach awaits and that kind of incentive is HUGE. Off I go. Wish me luck.