Ah, to be 7 months old.
You can relax and have a snooze while Mommy and Daddy bust their butts to run 1 mile.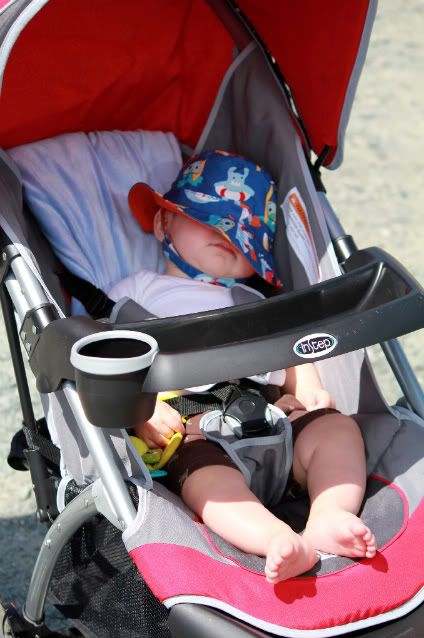 You can wake Daddy up from his nap, and instead of getting scolded, he just plays with you.
And Mommy thinks you're the smartest, funniest, cutest, bestest thing ever. Especially on Mother's Day.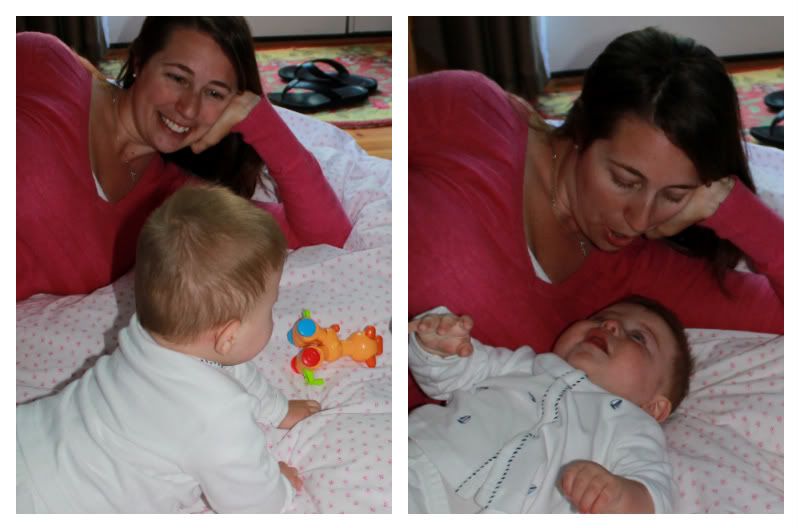 Yes, life is good when you're 7 months old.
Although, life is even better when you're 28 and get to be this adorable 7 month old's Mommy. And there's an entire celebratory day to remind you of this fact. It was, indeed, a very happy 'Happy to be a Mommy' day.