In anticipation of the impending arrival of my new jogging stroller, I've been checking out the local parks for fun places to run. There's one down the street from the shopping center we freqent, and the sign for Smith Lake Park has been calling out to me for years. Mike has insisted, all this time, that it's just a bunch of athletic fields. This morning, Will and I decided to see for ourselves. The park was located at the end of a windy, two lane road; and the fact that such roads exist in the DC area thrills me beyond measure, as they remind me of Sunday drives through the New Hampshire countryside with my Papa. As it should happen, Smith Lake Park
is
a bunch of athletic fields. The name alone is deceiving as there isn't even a lake; at least, not one that I could see. However, there is a path circling the fields, and that was good enough for us. So with the rhythmic hum of a lawn mower in the background, we took in the beauty of this warm morning and took pictures of all that we saw on what inevitably became our nature stroll.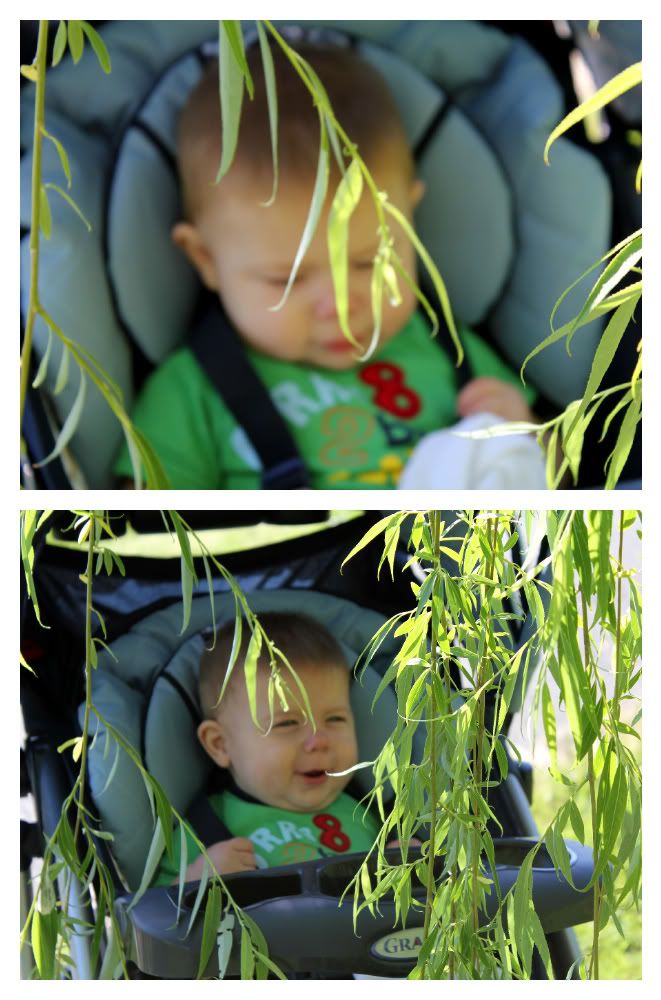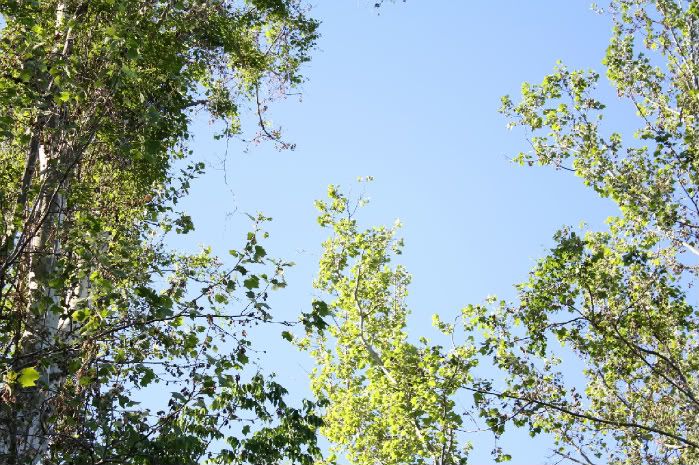 Will was not as excited over all that we were seeing. I think the reason for that was two fold: one, he wanted to go home and have a nap and, two, his annoying mother kept stopping his ride for a picture when Dude just wanted to stroll. Later, he was happy simply taking in the nature of his own home.
And he was happy to spit. Lots of raspberries going on in our home.
The wild animal.