The rain in the Saturday forecast could NOT keep us away from the flea market in Leesburg. We go every year. This year we were *plus one.* A day of antiques, crafts, and more importantly, junky fair food.

Loved that our little MONKEY made sure he was included in every aspect of this fun day. He was far too busy seeing and doing. A nap in the stroller just wasn't on the agenda.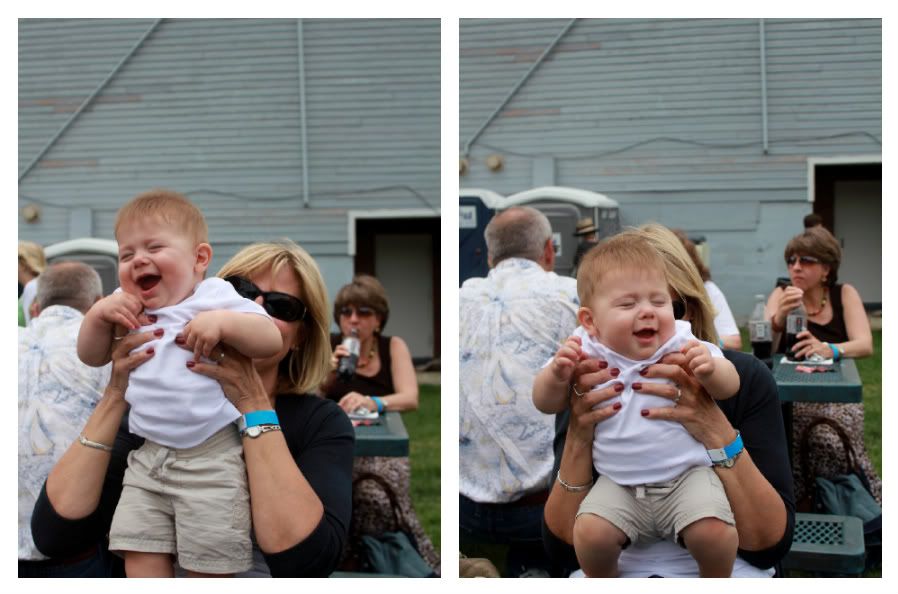 And it DIDN'T rain.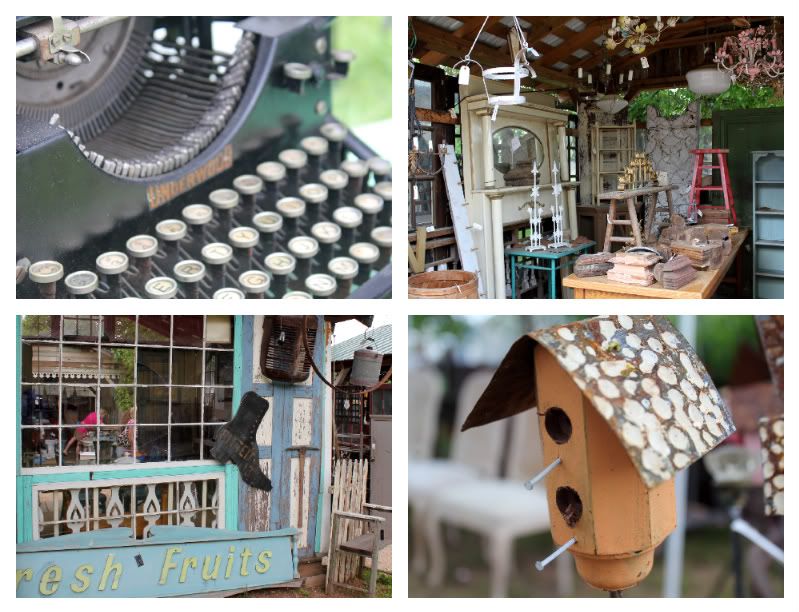 Today we were LOVING our backyard. For its frogs. And dogs. And dogs that like to check out frogs.
Meanwhile, I like checking out THIS little creature...
Who refuses to be contained by blankets laid out specifically for play. Dude is on the MOVE.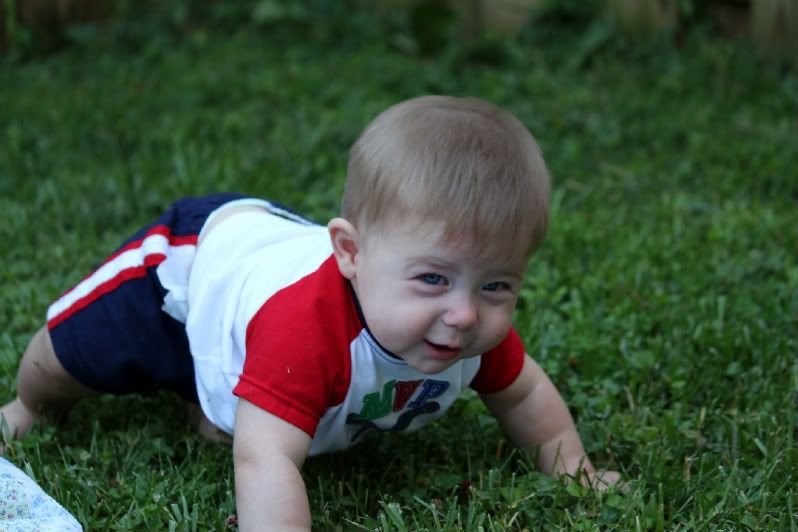 When you're 7 months old, there are SO many new things to see and explore.
For this 7 month old's parents, everything is new again. And life is MAGICAL.