Erin and I met nearly 10 years ago as shell-shocked roommates, freshly delivered by our parents for the big college adventure. OH, what fun we had. Erin, remember how we were so weird, yet always seemed to 'get' eachother? Thanks for that.
I have Erin to thank for introducing me to the wonder that is Golden Girl reruns. I have Erin to thank for helping me realize that hanging out with my mom isn't the worst thing ever. And while CNU wasn't entirely fun, I have Erin to thank for making my first year of college one of many funny experiences and memories. So, thanks for all that, too.
Now Erin is an army wife living all the way in Georgia, and soon, Japan. Her adorable one, Brendan, was born 4 months after Will, almost to the exact day. Sadly, we must settle for visits only every so often when she makes her way to Richmond.
I've been dying for our boys to meet. On Saturday, they finally did.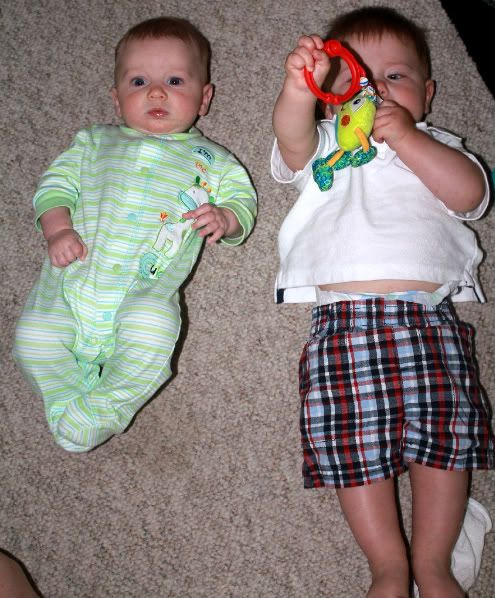 Brendan was kind enough to share his mom and great-grandma with Will.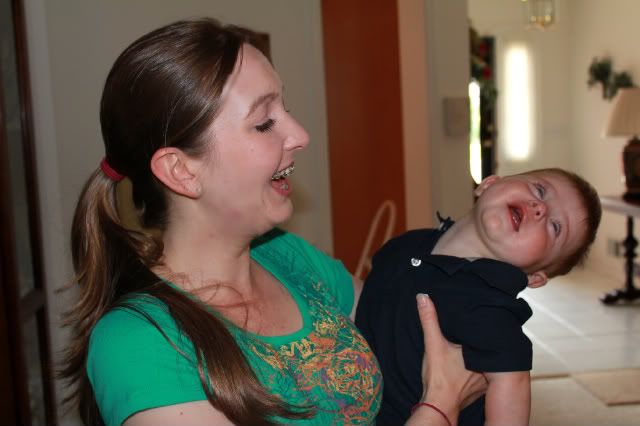 Will could not get enough of this lady.

Someday we hope these two (along with Daddy Tom) will live close by.
And Brendan.... what can I say? - you hit the Mommy lottery. It was nice to finally meet you. We HEART you.
Erin, thanks for sharing your life, your love, and your family with me. Looking forward to my next marathon email. Coming...tomorrow? Enjoy the pictures and FLY SAFE!