The 26th of the month came and went as it always does, making my boy one month older. And while, yes, this makes me sad in a 'where is time going, what happened to my little baby' kinda way, this post will not be one full of sap. He's robustly healthy, incredibly happy, and, OH, is he ever loved. So, Will is 9 months old. And that's a good thing.
Two months ago I was struggling with this kid over tummy time. The development he's made in the time since simply amazes me. Will is crawling EVERYWHERE, pulls to a stand, and easily pushes himself up into a nice sitting position. His second tooth is coming in and I'm *pretty* sure I feel a third. He's sleeping through the night (But, oh man, getting him to sleep? Yikes.). He is a bundle of energy. He exhausts us.
We're glad he's ours.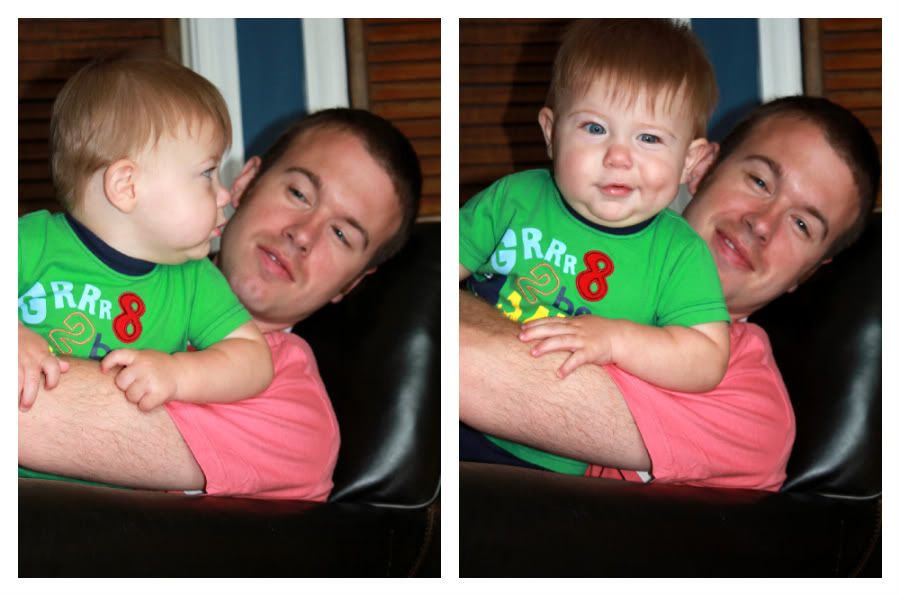 Will saw this picture of himself and busted out laughing.
Looks like just another goofy expression, but he was actually yawning.
As I've recently shared with some Mommy friends, Will seems absolutely bored with his toys. I decided to break out the play mat, thinking the fact that it has been hidden in the closet for a few weeks would contribute a newness factor.
He was pretty entertained. And just for fun, I dug up a picture of his first time playing with it.

Size isn't the only noticeable difference.
Holy old point and shoot, Batman.
Have I mentioned just how much I LOVE our new camera?
I never thought we'd be the parents of a crazy haired child. But now that Will has a head full, well, it's hard to resist.
Yesterday, we took our usual once-a-week roadtrip to Grandma's. Will was rocking some sandles, awesome plaid shorts, and this hair. He's such a badass.
My mom will likely be mortified by this. But I love it. To me, it perfectly depicts what summer is all about. Because is there ever really a need to clean up right after dinner? Summertime means soaking up every minute of daylight doing something fun.
Cleaning took a backseat to this:
Will taking a swim in Grandma's new backyard pool. Purchased because when it comes to Will, she knows no limits. Plus, she's a baller, too.
It was so hard to get pictures of Little Man as he was all over the place. But I managed to sneak in a funny moment with Daddy.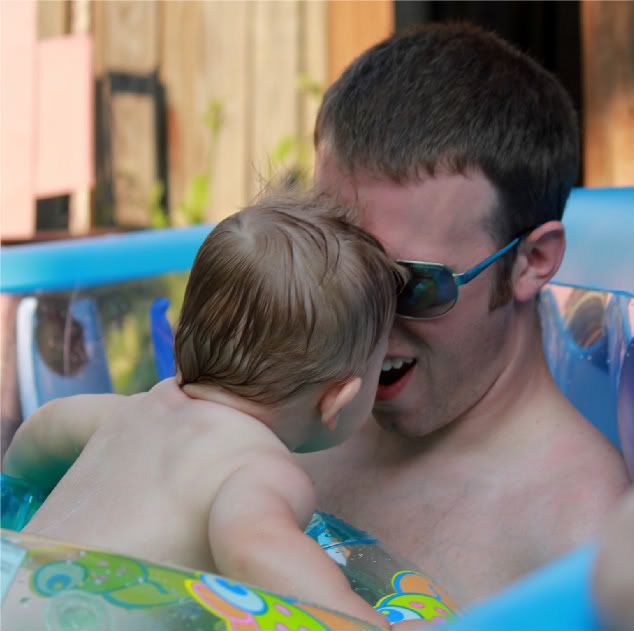 And Will giving me a foot massage.
No, really, he just has a thing for feet. It's weird, I know.
Bedtime? Yeah, right.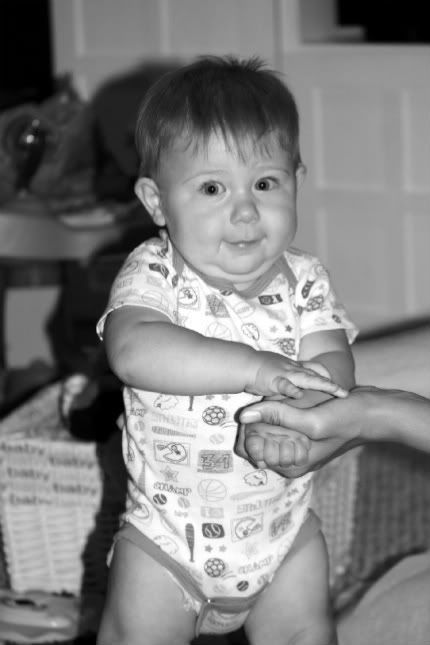 I couldn't get Will to sleep until 10 lastnight.