I've never been a fan of the hypothetical (ie. If you could invite anyone to dinner/be any animal/live during any time period/have any super power, who/what/when/what would it be? Does anyone REALLY care?). But just for the heck of it, tonight, I'll play along. IF I COULD have any superpower, I would most definitely want the ability to stop time.... riiiiiiiight...... about...... now. Awww, man. I'm loving this little babe of mine. I think I may have stumbled across the perfect age. 8 months. He's happy ALL the time. Seriously. Even when he skips a nap (and I totally allow this to happen because he's just so gosh darn enjoyable), he's all smiles. His mobility -now a full on crawl - is still manageable. He's entertained by everything, so outings are a breeze. I could be a 28 year old mommy to an 8 month old baby for the rest of my life.
But time goes on, taking with it my sweet baby boy. Sigh.
The title of today's post is 'Ballers' because the Harmsens are straight up ballin'.
Your eyes do not deceive you. That is most definitely a new pool in the backyard. Ballers! Mike thinks it's all a bit silly and worries too much about the neighbors peeking into our not-so-private yard. Doesn't stop this big bootied Mama from getting in with her baby. We have a ball. Naturally. 'Cause we're ballers.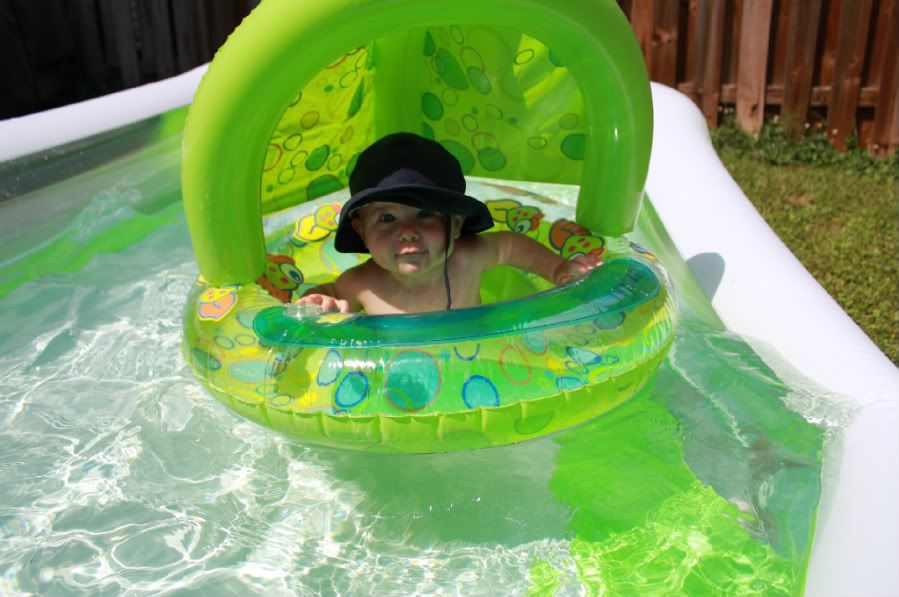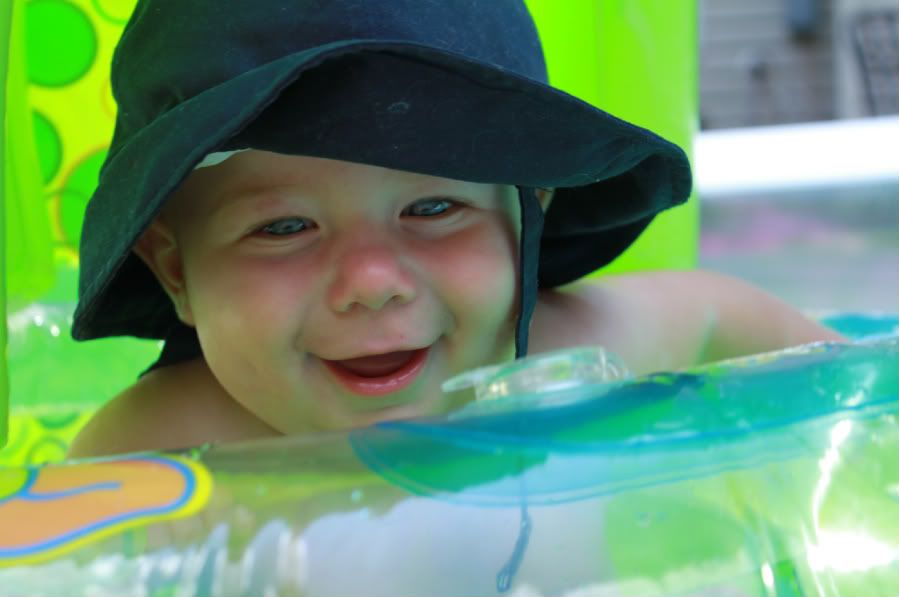 Water Baby from Carrie Harmsen on Vimeo.
And on a side note.... WE HAVE A TOOTH!!!
If you need clarification on what it means to be a BALLER (and I'm talking to you, Mom), go to urbandictionary.com and type that jount in.