Mike and I decided before he was born that this little boy would love the beach. For us, there's just no better place to be. So after it was confirmed that "it" was a "HE," and it was time to pick out HIS bedding, we went with the beach. Jars of sand and shells are collected on a corner shelf. A fishing net and surf board decorate his walls. Because when it comes to the beach, he just has to love it. There's no other option.
And having our two greatest loves together at last? Well, it's almost too much excitement to handle.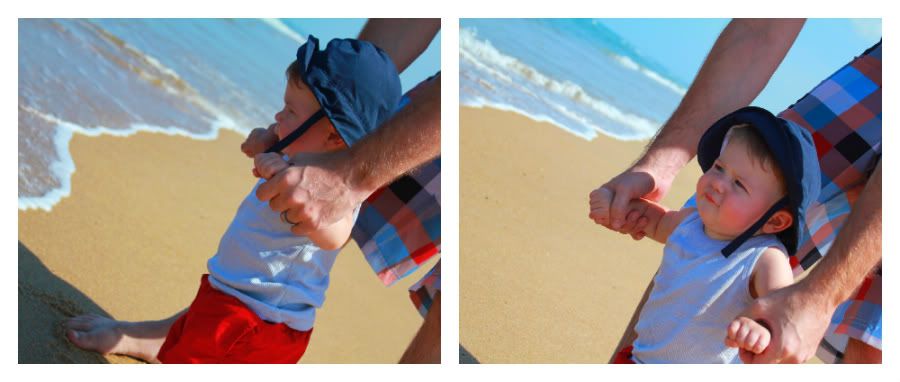 Being on vacation totally agrees with this beach bum.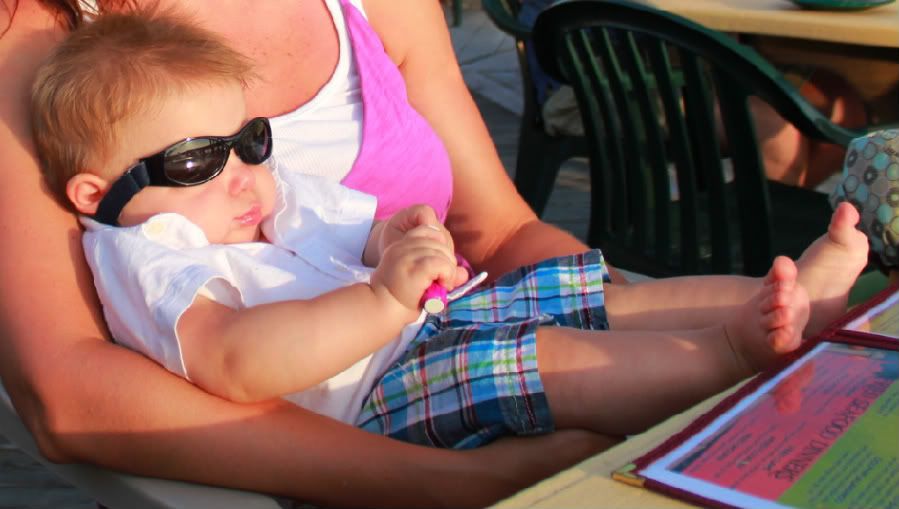 In his entire 8 months of life, I've never known Will to be so laid back. He's absolutely content to go wherever we end up. The fact that he refuses to nap tells me how little he wants to miss. He couldn't have been more fun to have at dinner on this night.
Even though it was windy, they sat us on the water at our request. When they gave Will his own menu, Mike and I couldn't stop laughing.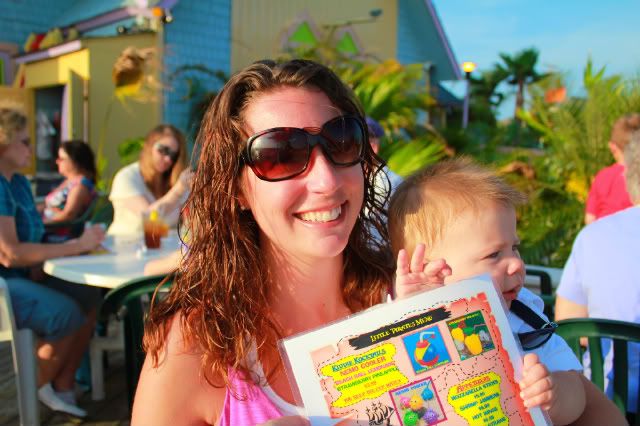 Another
first
: Baby enjoying some calamari.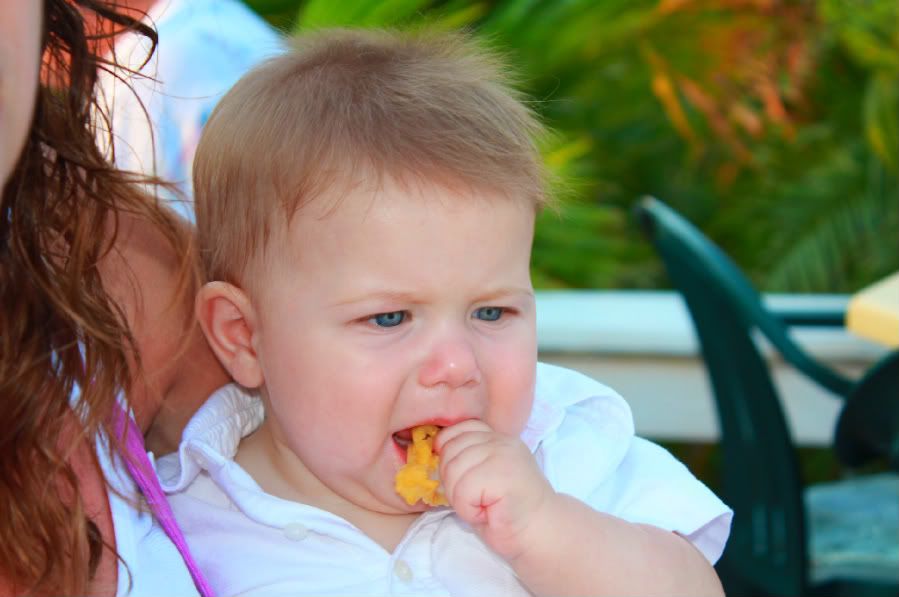 I am loving every second of watching this little baby grow. He is AMAZING. And apparently, he's quite the looker. A fellow diner looked at us and said, "Oh yeah, he's cute." She said it so matter of factly; almost as if she had silently been trying to decide before reaching this conclusion. Thanks, Lady. Naturally, I couldn't agree more.
A family trip to the beach that we love so much. Soaking it in and enjoying every second.