Continuing our earlier theme of firsts... On this vacation, Will had his
first
swim in a pool. Which, sadly, I missed since I was at the grocery store. The second swim didn't go over so well. These pictures are Will's third trip to the backyard pool at our beach house.
As you can see, the third time really IS the charm. Our little water bug was quite the happy swimmer.

Luckily Will's friends brought lots of pool toys that were graciously shared. The fishing net and ball were two favorites.

Yes, swimming beats a nap any day of the week.
It was my
first
trip to the Outer Banks. But having been a prior recipient of kitschy souvenirs, I know THIS lighthouse, featured prominently on key chains and t-shirts alike, is a big deal.
Naturally, we had to go. Even if it meant a drive that lasted more than an hour.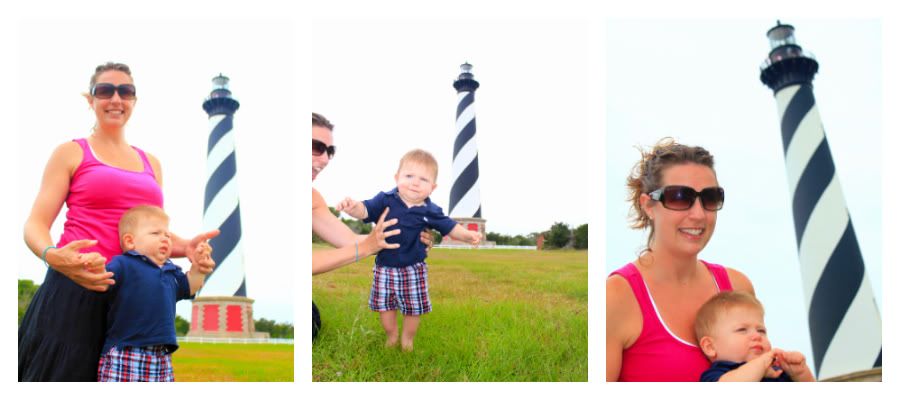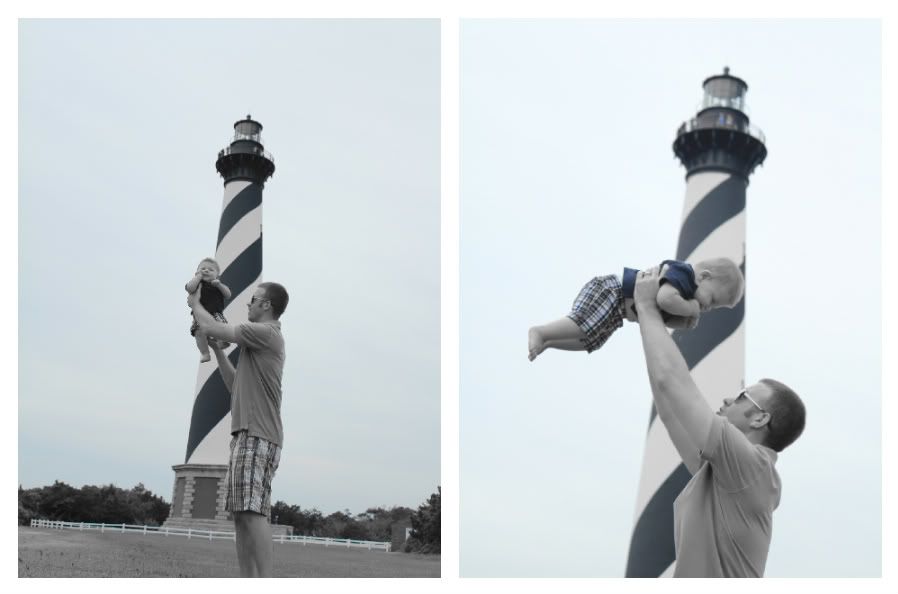 Largely unimpressed with the Cape Hatteras Lighthouse, Will managed to find a very captivating weed while sitting in the grass. When you're 8 months old, it really is about the simple things in life.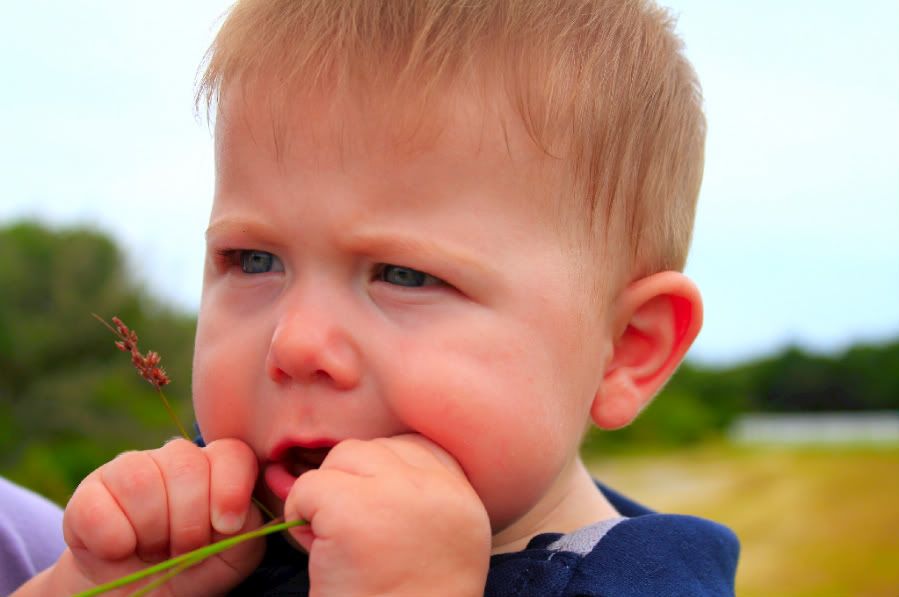 On the way back, we decided to pull over for a picnic on the beach and found this secluded spot to enjoy. It was just us and the pelicans.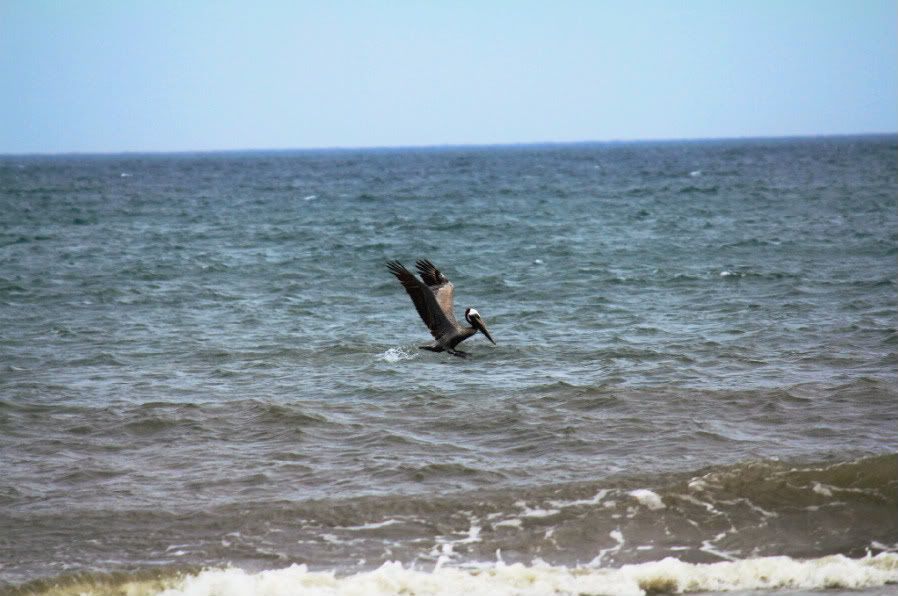 This 8 month old is on to something. Because the simple things - like a swim in the pool or a picnic on the beach? Fabulous.