...to want to pat myself on the back for a job well done? And the job to which I am referring is making, what is quite possibly, one of the most beautiful creatures in existence.
Not to mention, one of the happiest.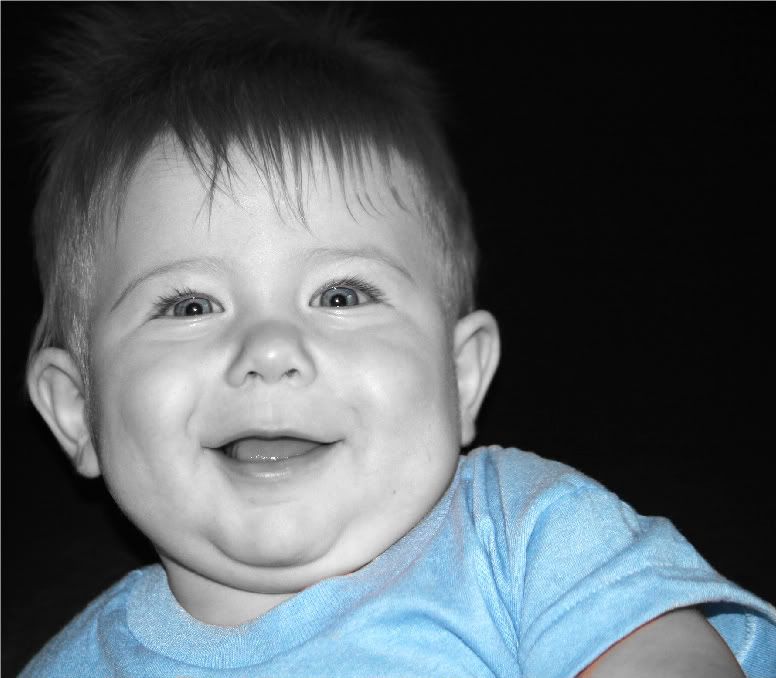 Will's friend has outgrown her exersaucer and now it's his to use. Until he, someday, has no use for stationary activities. A day that will undoubtedly find him tearing apart our TV room while I stand in the corner weeping. And, Ladies and Gentlemen, that day appears to be coming - very quickly.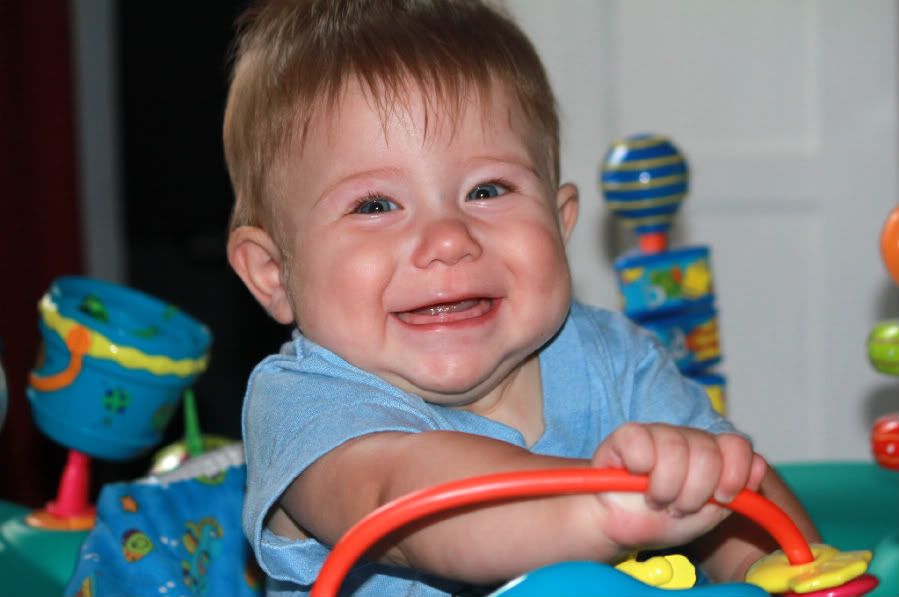 Look closely and you *might* just see Will's tiny tooth budding on his bottom gum. Last weekend I said, "Just think, he'll never again have a gummy smile." To which his grandmother responded, "
Well, he *might*
."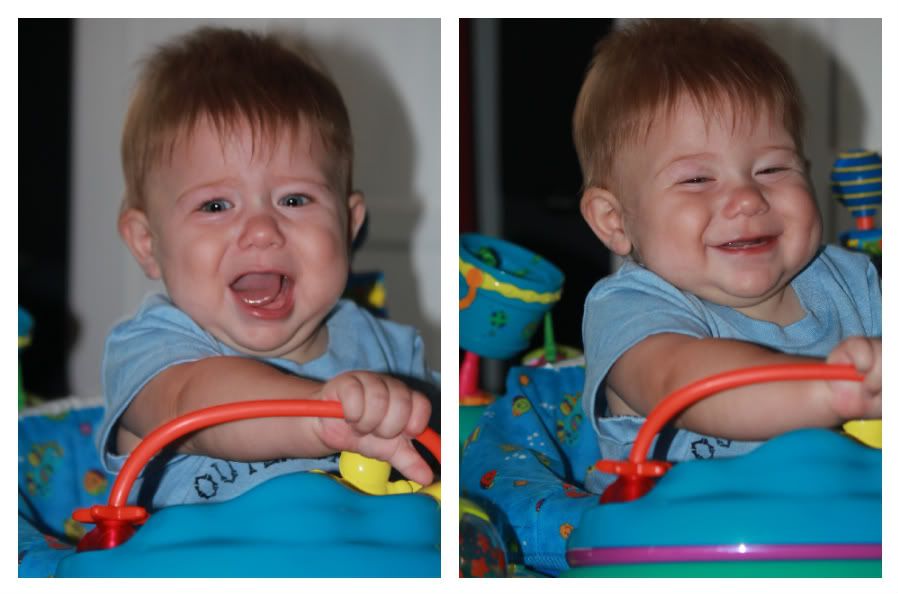 This adorable shirt was a baby gift received when Will was all of 4 and a half pounds. Come to think of it, it was from his Exersaucin' buds. It's sized 12 months and it finally fits. Will may be a New Englander at heart (a heart which is broken today - next year, Celtics), but for now, he's happy to represent the VeeA.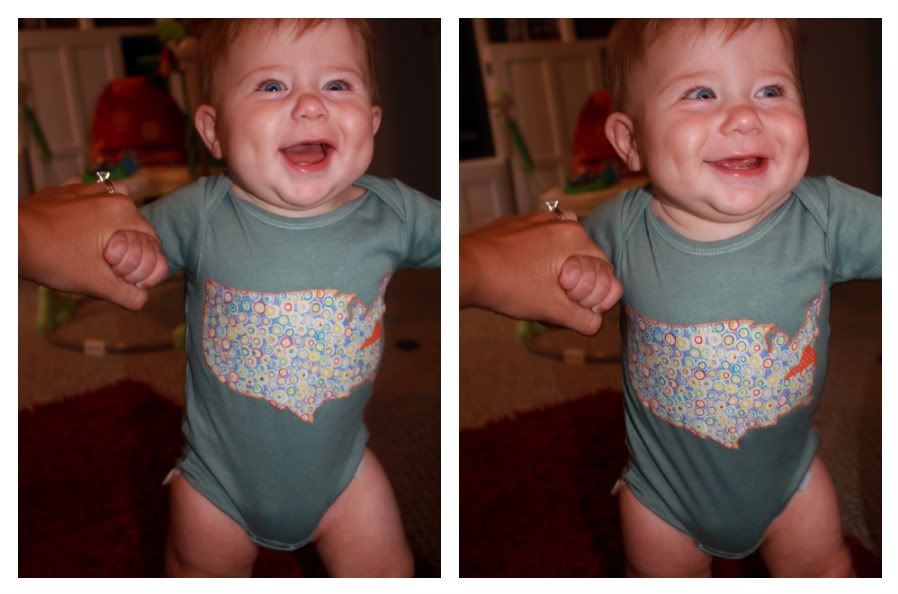 In a onesie that perfectly matches those eyes that receive so many compliments.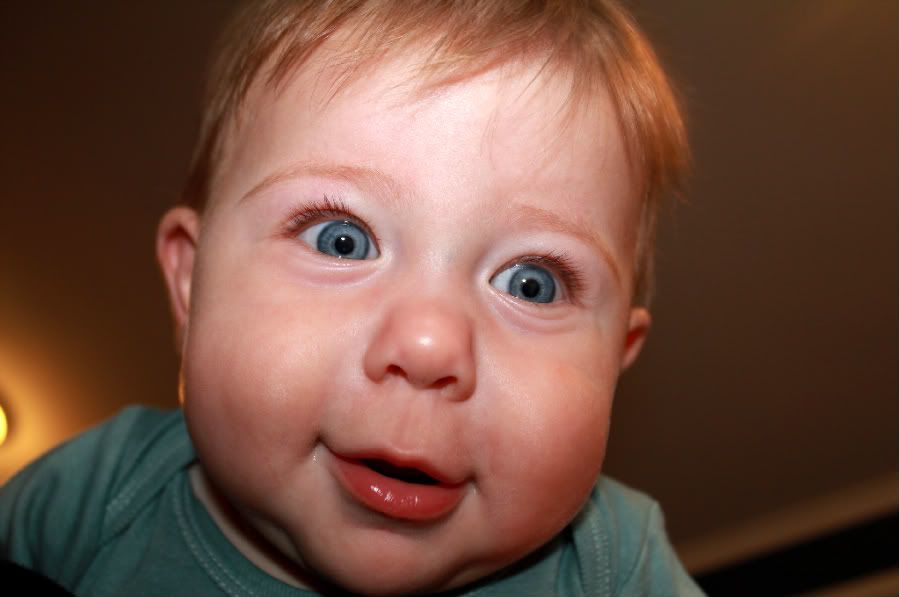 Now, to showcase Will's latest trick. He's starting to STAND. He began trying this out on us. And lastnight, when I went to check on my not-so-asleep baby (apparently desperate to watch Game 7), he was standing in his crib. Only, he couldn't figure out how to reach the top rail, so he was, instead, holding the top of his bumper pad, bent over, with his legs straight underneath him. It was certainly a sight.
To conclude this post, a couple of questions - What is it with boys and rough housing? So this starts already? Really?