Last night I met the girls for dinner and Daddy had Will duty. I had an amazingly fabulous time and returned home to a baby already in bed. And while it was 10 at night, I say "already" because Will hasn't been such a fan of bedtime as of late.
The boys had a fun time in my absence. Mike took no less than 12 pictures of Will kneeling next to our couch. Which, of course, I couldn't be happier about.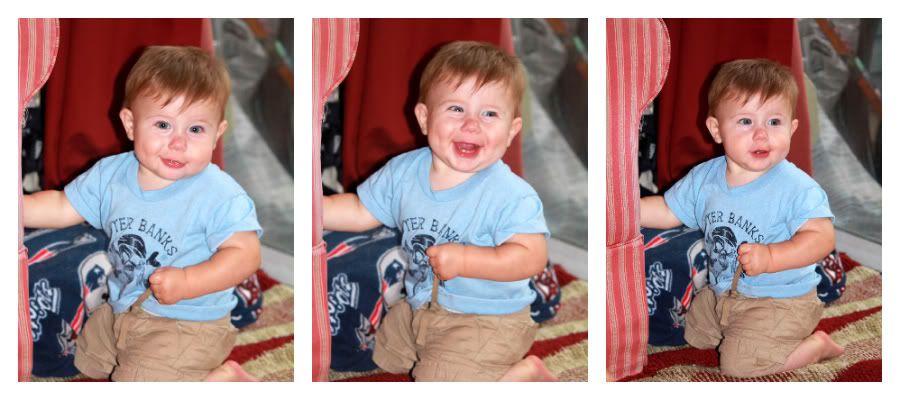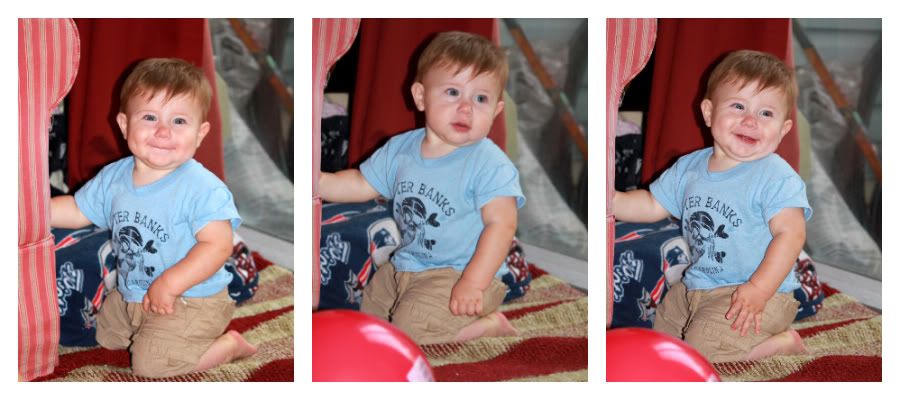 According to yesterday's well-baby visit, this right here? 20 pounds, 10 ounces and 28.5 inches of big boy. Right here.
Will is mid-jump and this picture isn't the greatest. But, of course, it had to be included as Will's second tooth needed a big blog debut. There you have it.
This post is slim, but we have BIG plans that require my full attention. Because tomorrow, we set sail - uh, flight - for Grammy's house. A 4th of July in good ol' Fitchburg that will undoubtedly have me reminiscing. And since it's Will's first 4th, we're going to do this up right. A parade, a cook out, family, fireworks. The whole shebang.
So, more posts to come, but for now, enjoy the video.
smack that from Carrie Harmsen on Vimeo.