Will has shown an increased interest in our furry family members. Especially now that he's a crawler. Ellie and Chewie do a very good job of tolerating this growing baby's curiosity. Sometimes they'll allow a pet or two.
They're even willing to share their toys.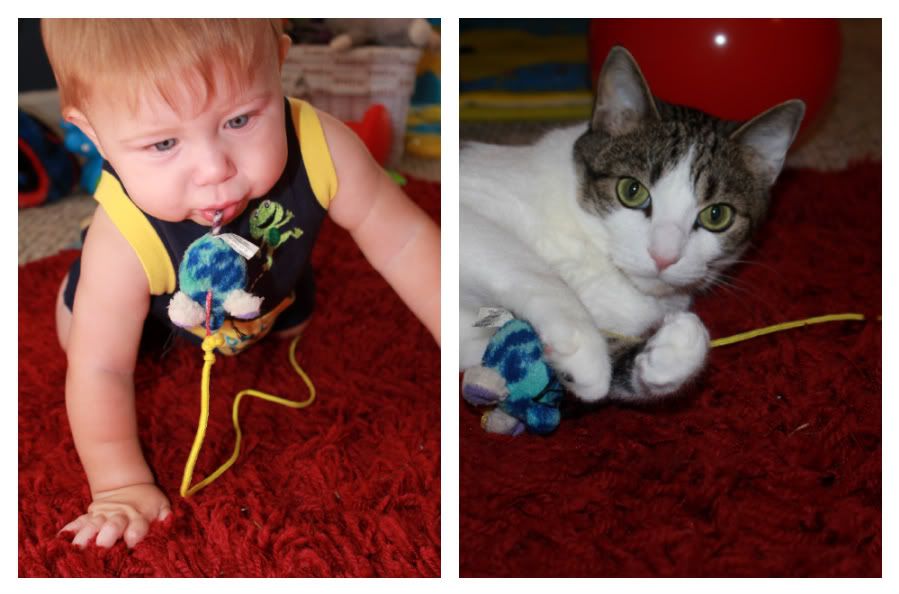 Yesterday Will sat perfectly, grabbed his sock monkey from his toy basket, and held him just right. Yes, it appears he's now arranging his own photo opportunities. Perhaps a sign that I'm taking too many pictures? Or maybe he's just a genius after all.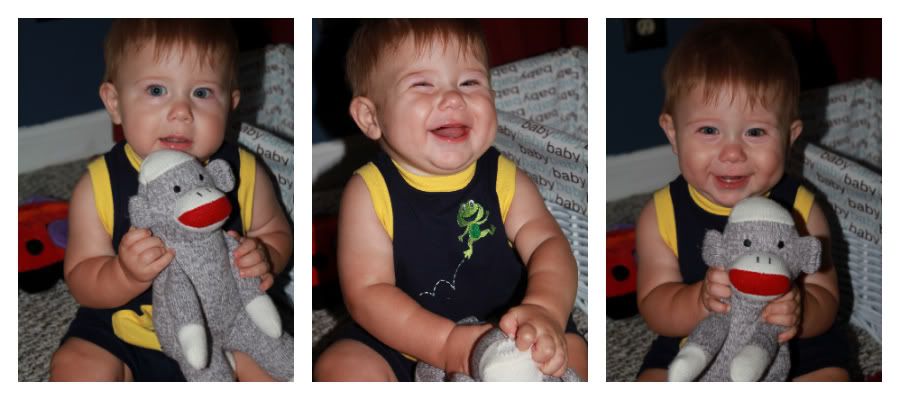 Will is beginning to self-feed. At playgroup, I had a conversation with a mom about things babies like to eat. She suggested egg yolks. I decided to serve Baby his first egg.
He likes egg yolks. But a tip, if I may: Don't take Baby upstairs for a bath before washing the high chair tray. Because you will most likely forget all about it and, the following morning, egg yolk is not very fun to clean.
Will is a goof. Especially at meal time.
He growls. Although, this happens all day long.
Roar from Carrie Harmsen on Vimeo.
And this morning at breakfast, there wasn't much eating getting done. Will preferred to sit with his arms up in the air. I don't know why. But he's a genius, so I'm sure he had a good reason.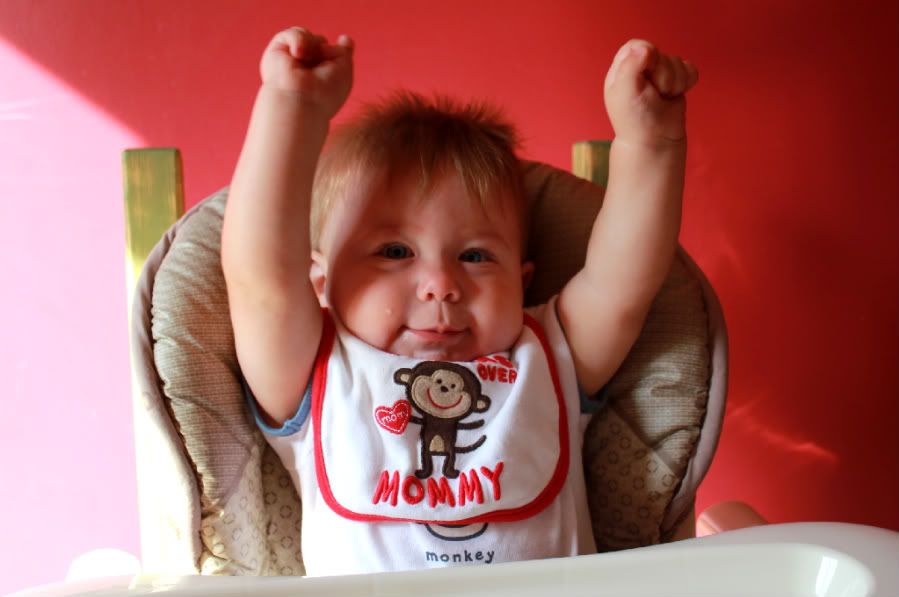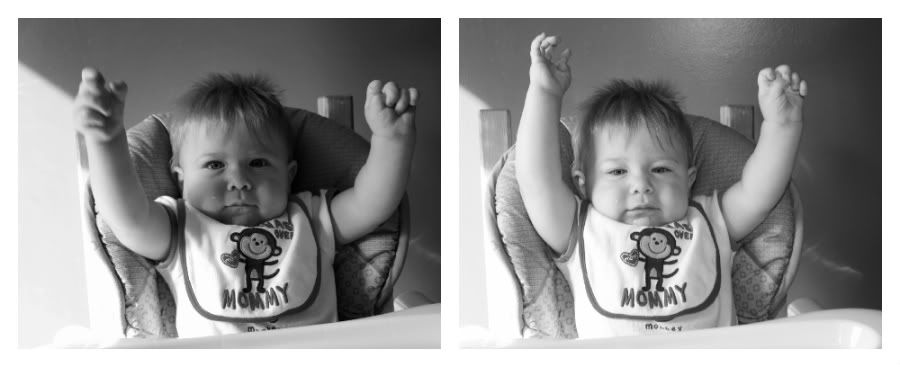 This picture doesn't really have a story. He was fresh from a bath, smelling good and looking good. Just cute, that's all.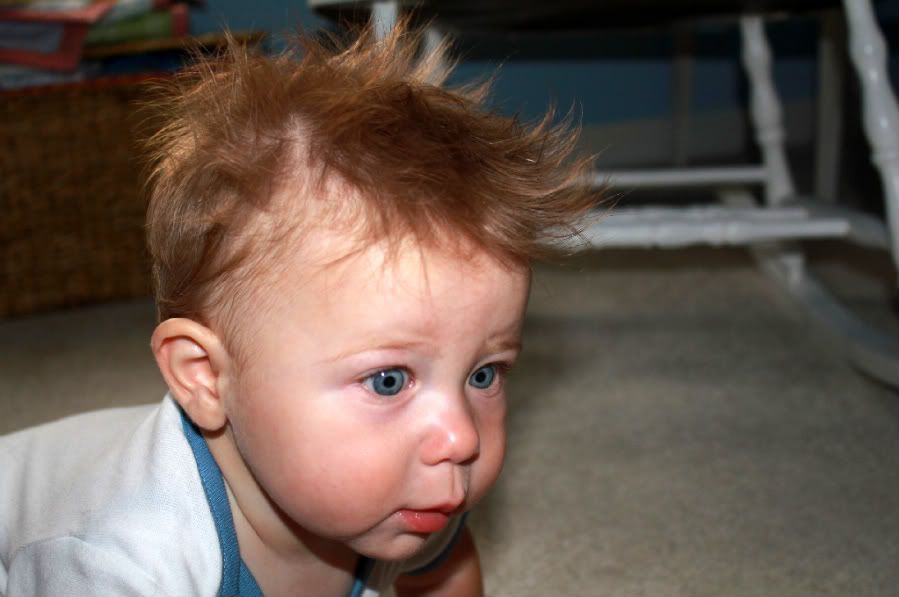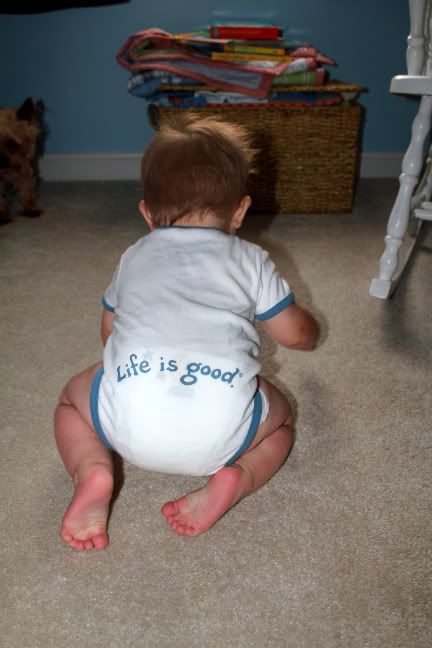 And life is especially good when Mommy and Daddy let you stay up past your bedtime because you just don't want to go to sleep.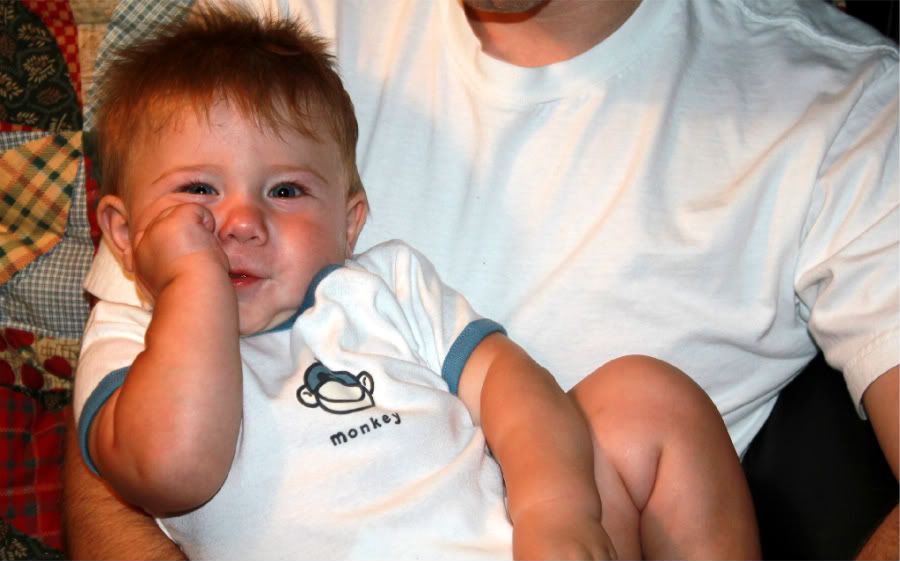 This monkey owns me.