Will LOVES his backyard pool. Which is good since we're in it nearly everyday. The other night I was feeling the need to socialize, so I invited our favorite neighbors over. Sixteen year old Lindsay adores Will, so they came right over. Bathing suits and all.
Will can walk around the entire pool when he's in his float. So that's exactly what he does.
He also screams and growls. We laugh, which only causes him to scream and growl some more. Will loves to put on a show. Future comedian?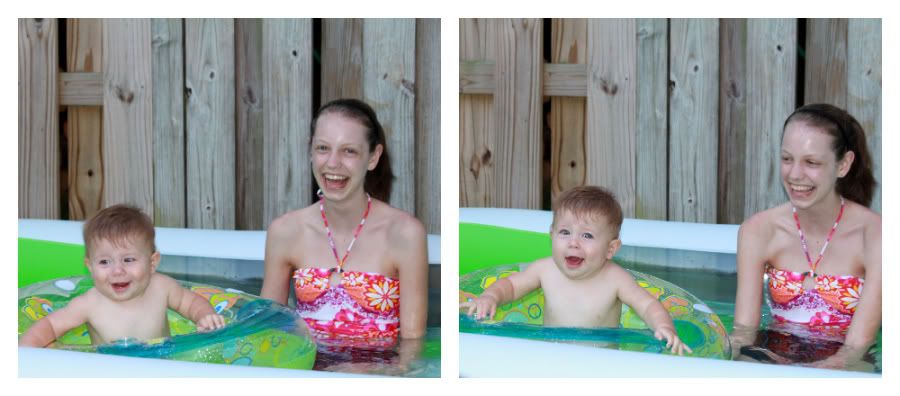 Even Ellie had a friend over. His name is CJ and she loves him.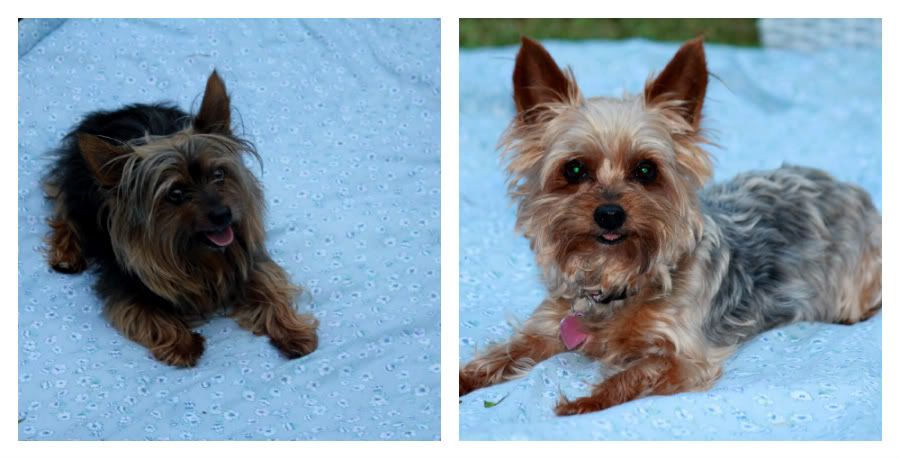 Yesterday we did some grocery shopping and passed by a display bin of balls. They were cheap, and Will likes balls, so now, Will has a new ball. And I admit, when I bought it, a tiny part of me was thinking
photo prop
. Because now that I have my new camera, I sometimes trick myself into thinking I'm a professional.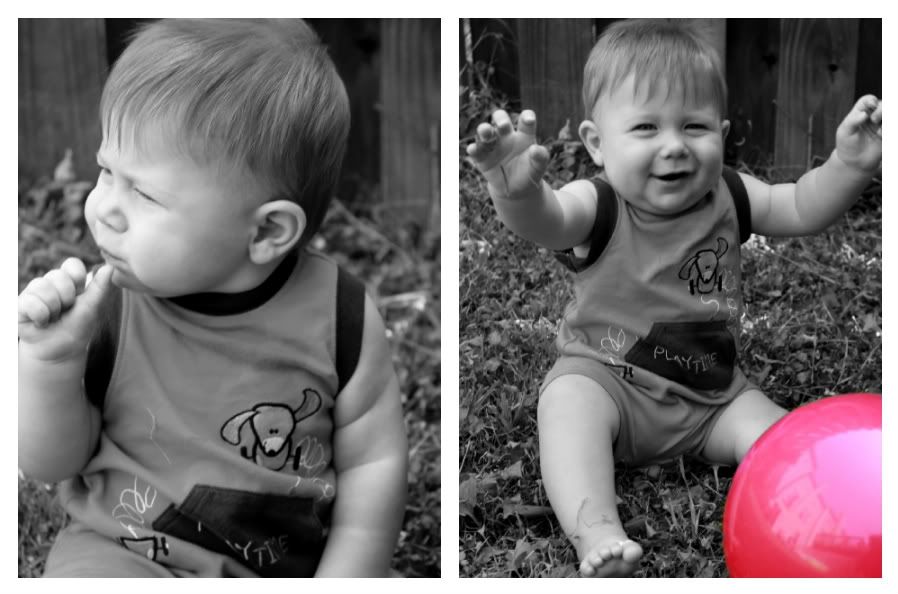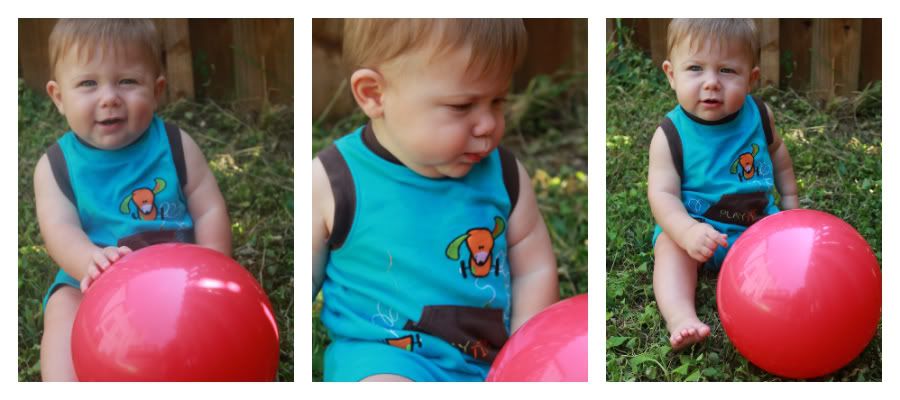 Will likes balls, but on this day, he was more interested in eating the grass (Or, um, weeds - since that's what our backyard consists of. Stay tuned, as a backyard makeover is presently in the works.). It was a short photo session.
Will is pretty good at getting around. But he tends to stay close to me and, given the opportunity, will follow me around. This morning when I was brushing my teeth, he was literally tugging on my skirt (not to mention my heart strings).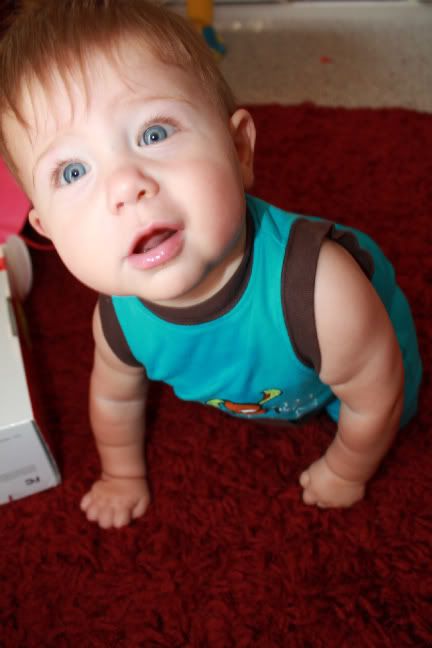 We met our playgroup at the Marine Corps museum.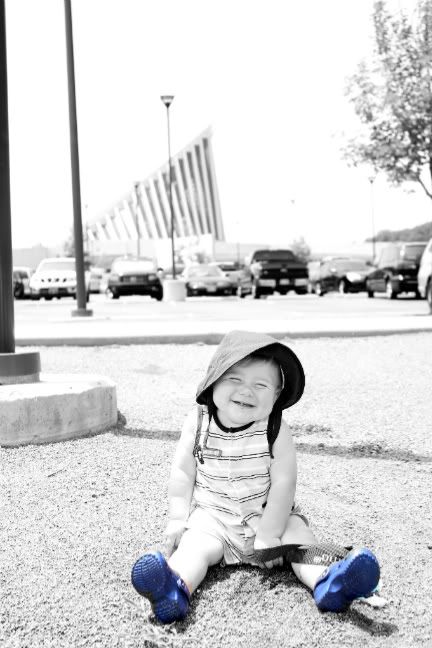 We, however, weren't there for a museum tour, but rather, to enjoy the shaded playgrounds and picnic tables.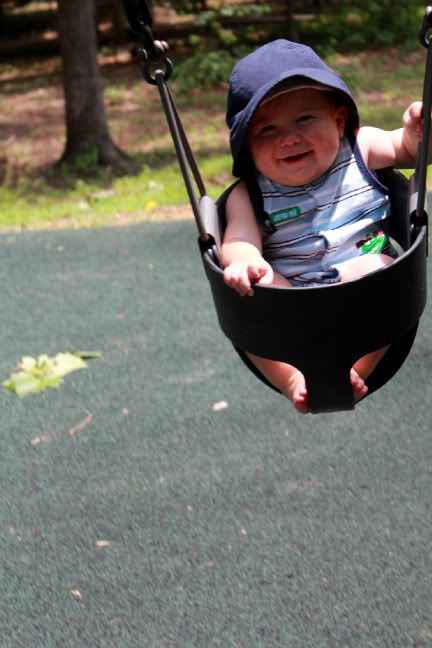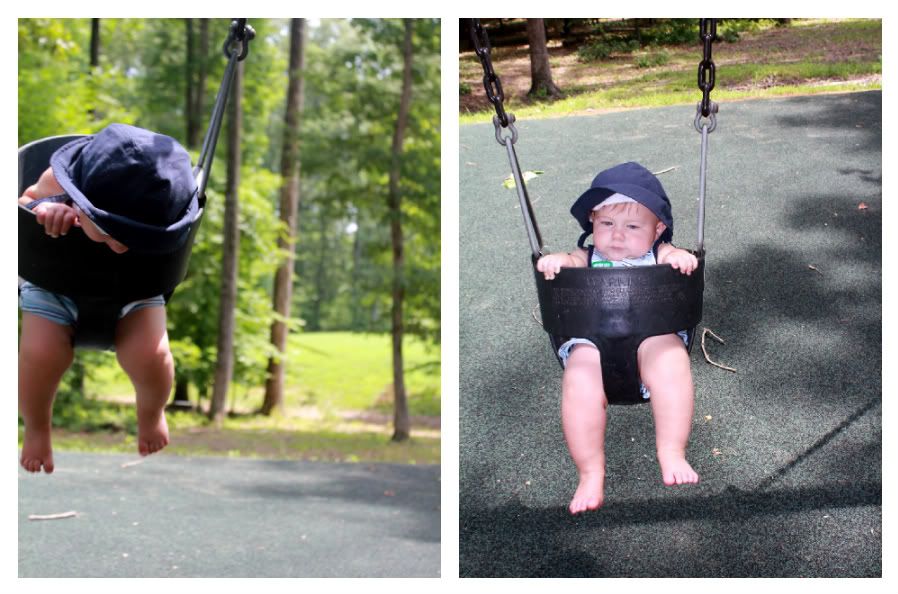 Did I mention I pushed Will in the swing?