Two years ago today, we got married.
In the mountains of New Hampshire we promised to love each other forever. And while forever seems so infinitely long, two years of our forever have gone awfully fast.

Little did we know what life had in store. A baby boy that so perfectly completes us and makes us a family. It's a beautiful love story. But of course, that's just my opinion.
Yesterday was Mike's first Father's Day. In honor of the occasion, I made him a cake.
And yes, there's a story to this monstrosity. It was meant to be two layers, but the second broke when I was removing it from the pan. I decided, instead, to cut some hearts from the broken pieces to place on the surviving layer. The frosting/writing job was sloppy. Mike and I had a good laugh.
But I heard it was yummy.
On Father's Day morning, the plan was for Will and Mommy to make breakfast while Daddy slept in. And by 'make breakfast,' I mean preheat the oven and pop open a can of cinnamon rolls. Except, I don't think Daddy could sleep with all the noise. A scream, a smile when Mommy said
Shhhhhh
, and then another scream.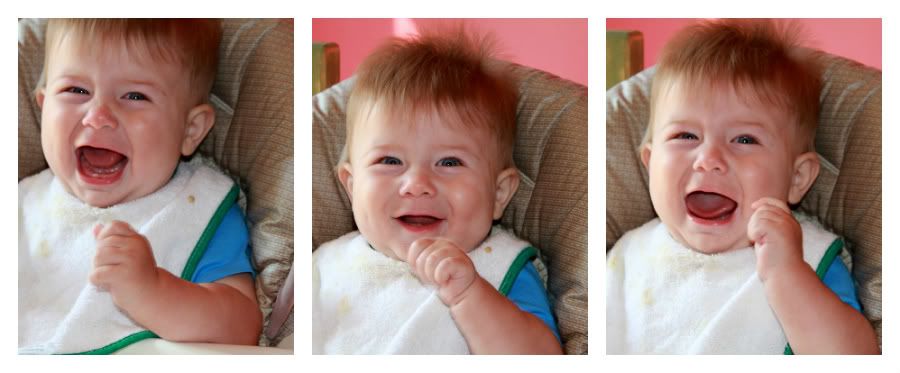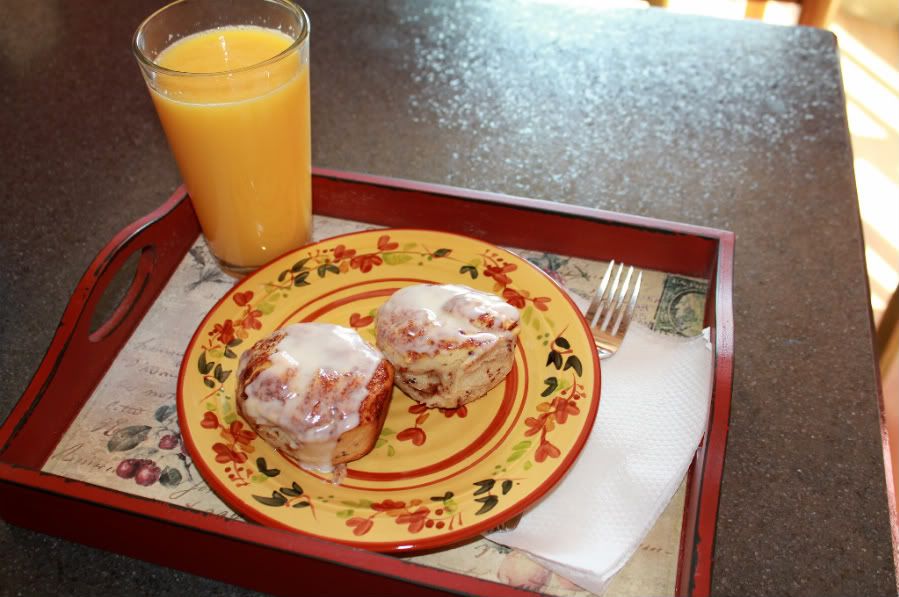 We all enjoyed breakfast in bed. Although, I'd later learn Will wasn't very interested in eating cinnamon rolls. I found all his tiny pieces scattered in the sheets and blankets as I made the bed.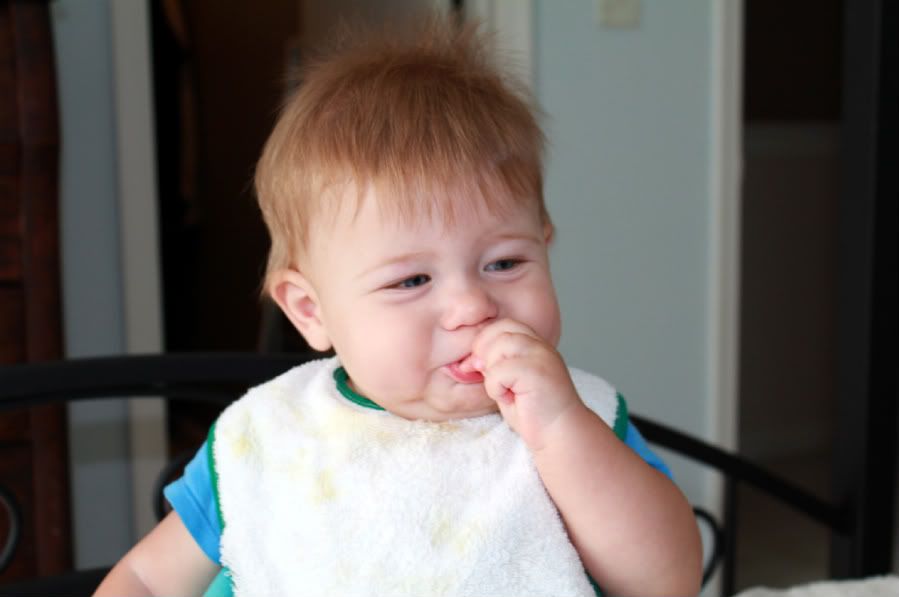 We decided to give Daddy his cards and gift as we ate breakfast.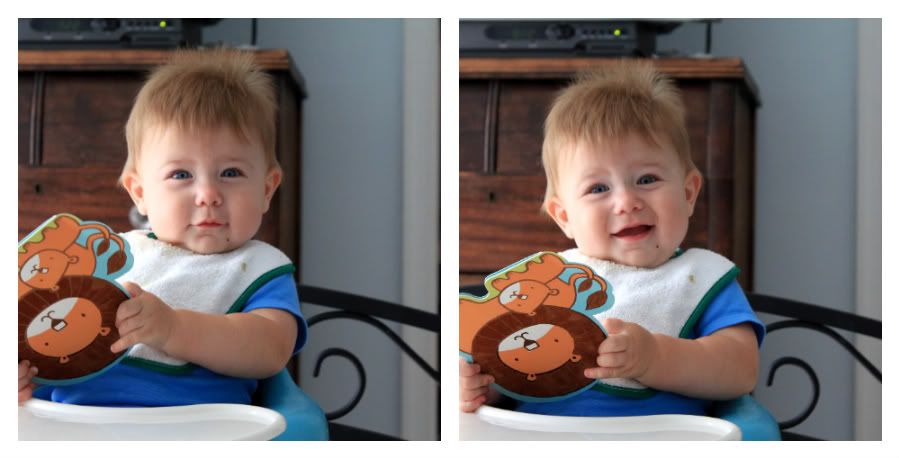 Will and I painted this beer mug especially for Daddy. It was definitely a team effort.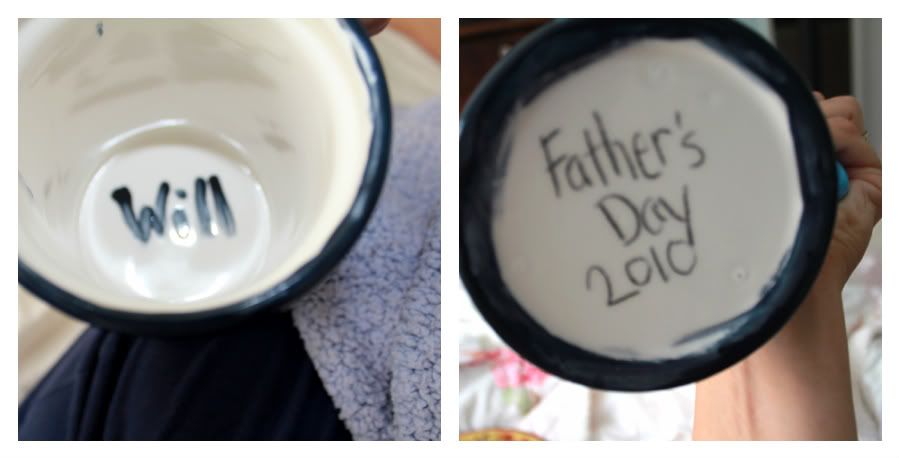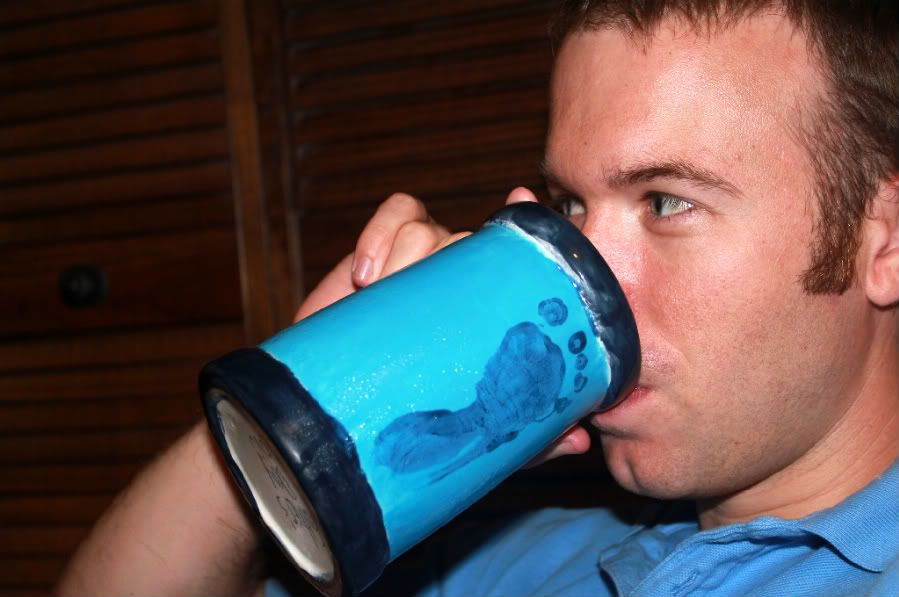 A ride to Grandma's for the afternoon.
See Mike in the background? He's sitting in the chair reading the paper. He's such a dad.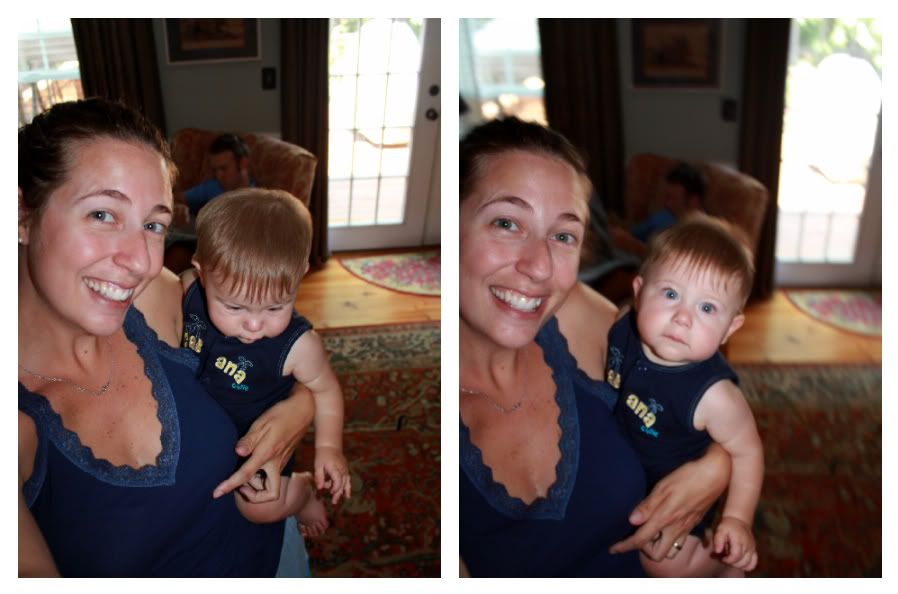 Mike, thanks for being the best daddy Will could've asked for. A dad that had never before held an infant, but one who handled a fragile 4 pounder as if he'd been doing it his whole life. Those arms were made just for Will.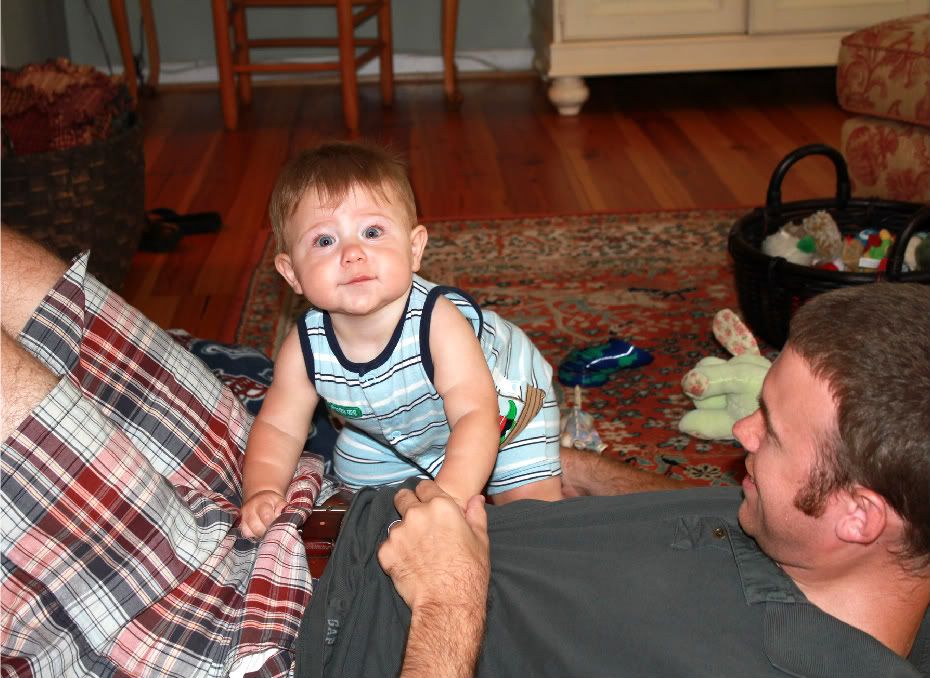 Thanks for knowing that he's the most beautiful, smartest, funniest, talented kid. Ever.
Thanks for loving him as much as I do. And that's a whole lot. The way you baby talk him makes me swoon.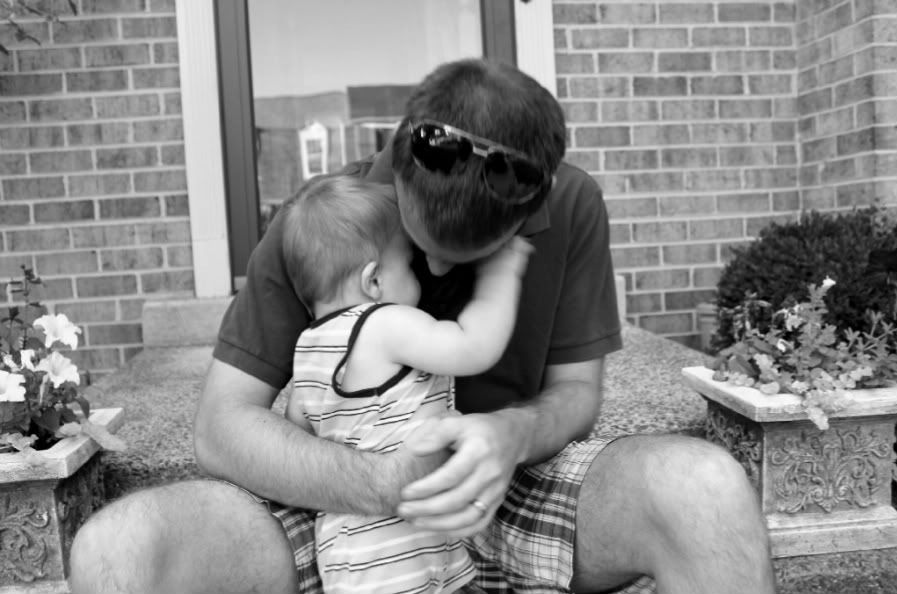 Also, thanks for loving ME through all my various flaws (God knows there are many). Thanks for being by my side on that scary, yet exciting morning (and for literally catching my puke in your hand - if that's not love...). Thanks for working hard so that I may have the opportunity to do what I love (raise our son). Thanks for two beautiful years. I couldn't love you more. Looking forward to forever.