Now that it's summer (however unofficial), we typically spend at least one day of our two day weekend at Grandma's house.
Except, a few days ago, Mike came home from work early and we thought,
What the heck?
We drove to Grandma's.
Will loves his Grandma. And I'm *pretty* sure she loves him back.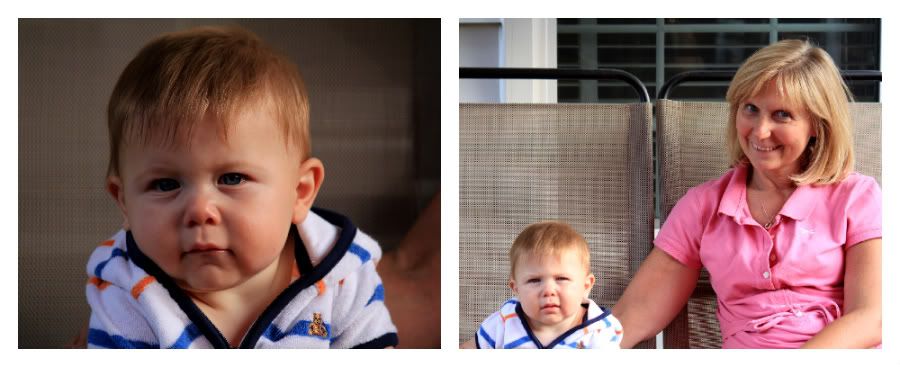 What makes Grandma's house so special in the summer time (you know, besides the fact that she lives there)? Her neighborhood has a swimming pool. Which Will thinks is pretty fun.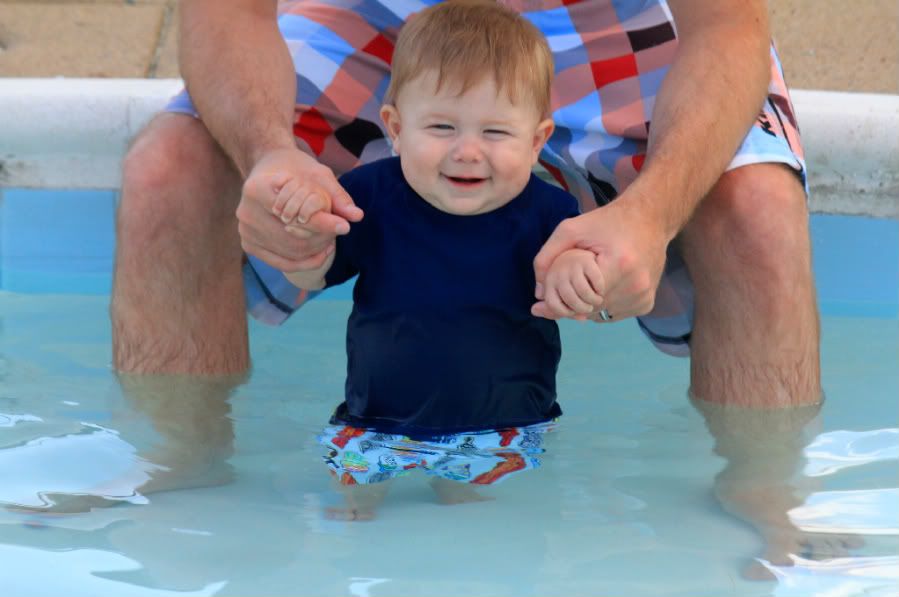 Luckily for us, he's too easy going to put up a fight when it's time to leave.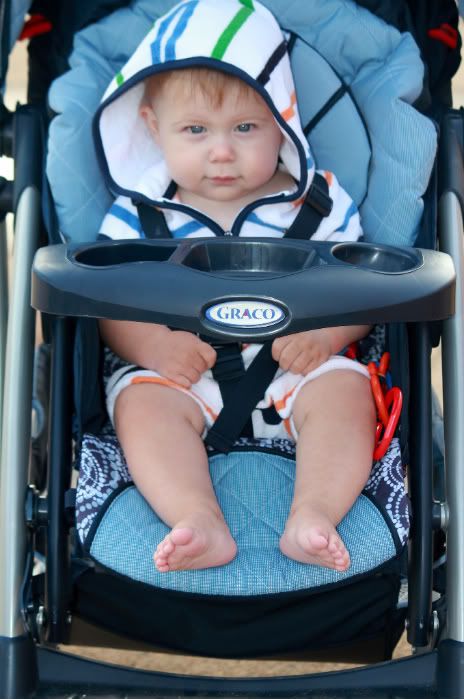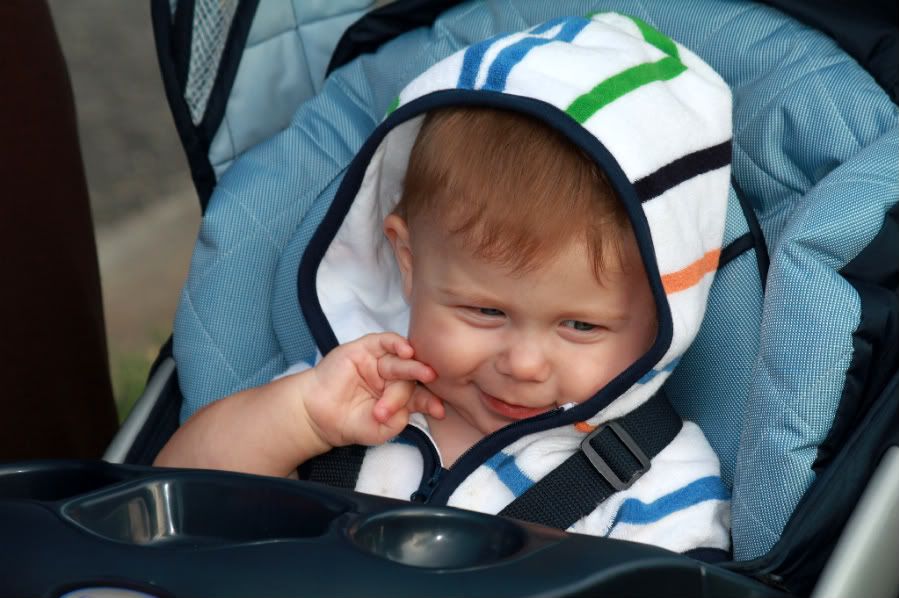 So back at Grandma's, we play with a new toy while she cooks us a yummy dinner on the grill.

The unofficial summer evening is so pleasant. We take full advantage by enjoying said yummy dinner outside on the deck. Soaking up everything this *amazing* time of year has to offer.

Life is good at Grandma's house in the summer time.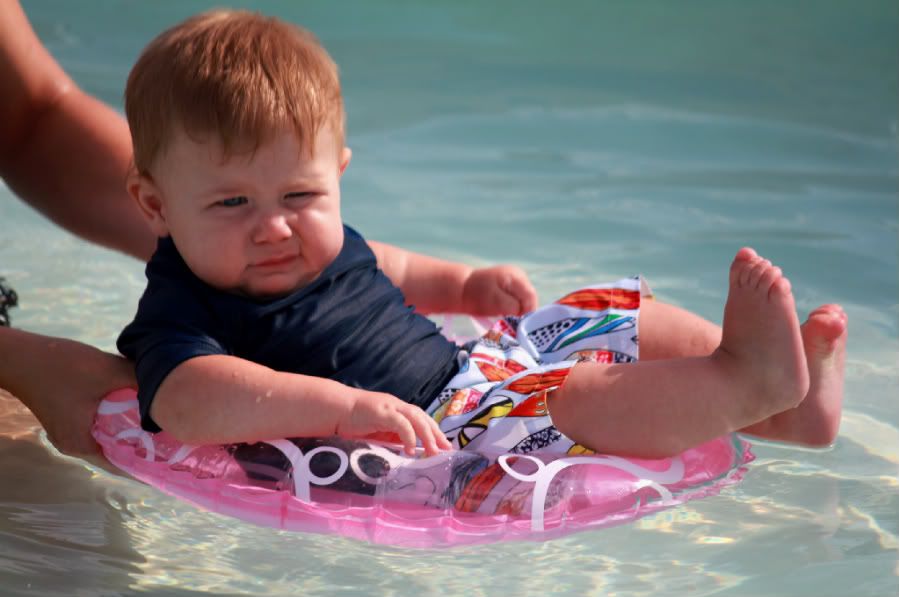 As nighttime falls, we road trip ourselves back home (a 25 minute drive). And of course, look forward to our next visit.