On Saturday (the 3rd) we rode the train to Boston for what was expected to be a very crowded day trip. However, the train was virtually empty, we easily maneuvered through the city, and one sleepless baby was the absolute best company. It was a perfect day.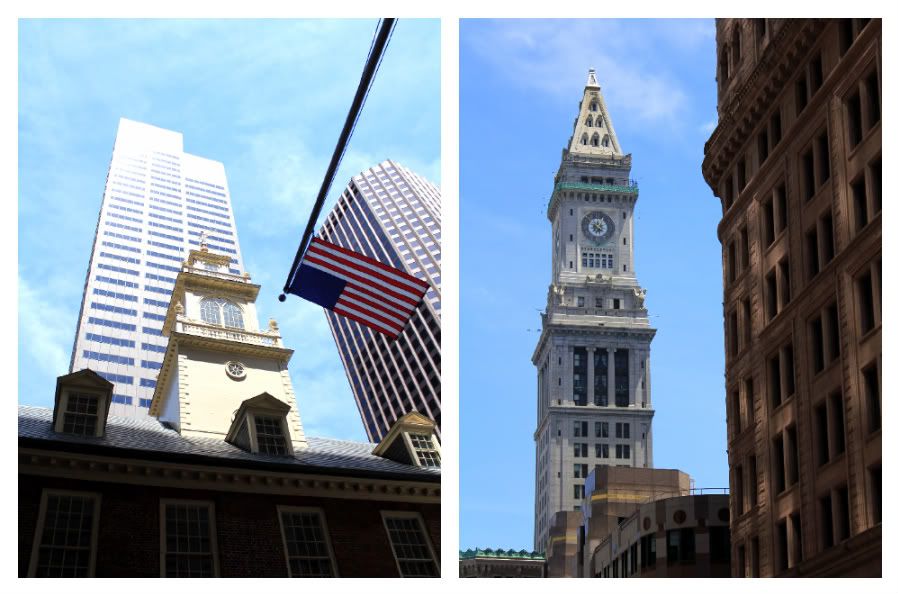 This man generously agreed to hold my baby for some photos. It was only after they were taken I found myself hoping he, in fact, worked for the city when he, in fact, could've easily been some weirdo dressed in strange clothing drinking a Diet Coke on a park bench. You decide.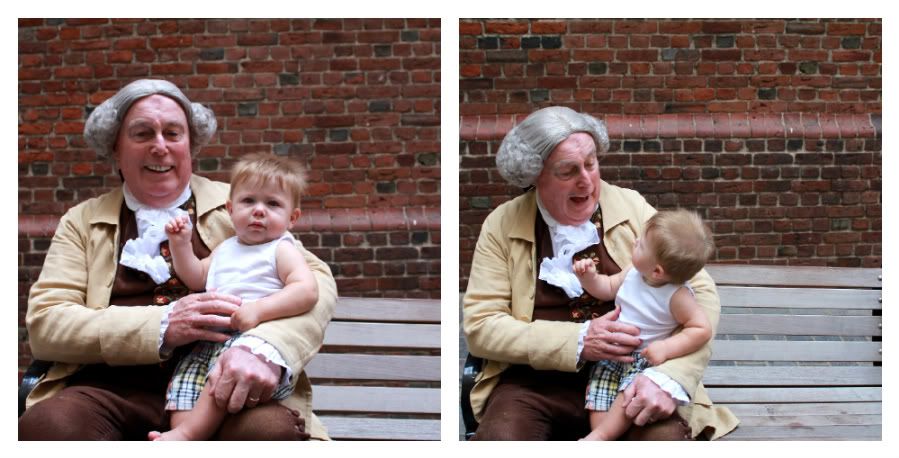 After the picture on the right was taken, Will definitely started crying.
We meandered on down to Quincy Market. We passed a face painter and I knew Will needed something on his cheek. I was hoping for a flag or a Boston 'B,' but the girl wouldn't go for it. She suggested a star, which ended up being a good choice since Will didn't feel like keeping his head still. Duh.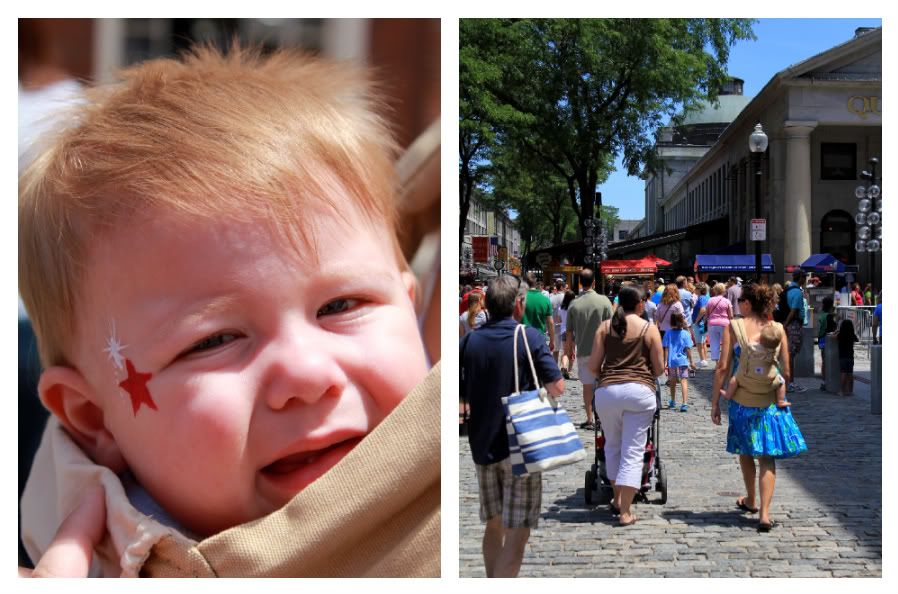 Auntie Becky bought Will his first Red Sox baseball hat, which thrills me to no end. There is NOTHING cuter than a little baby in a Red Sox baseball hat. Especially when it's MY little baby in a Red Sox baseball hat.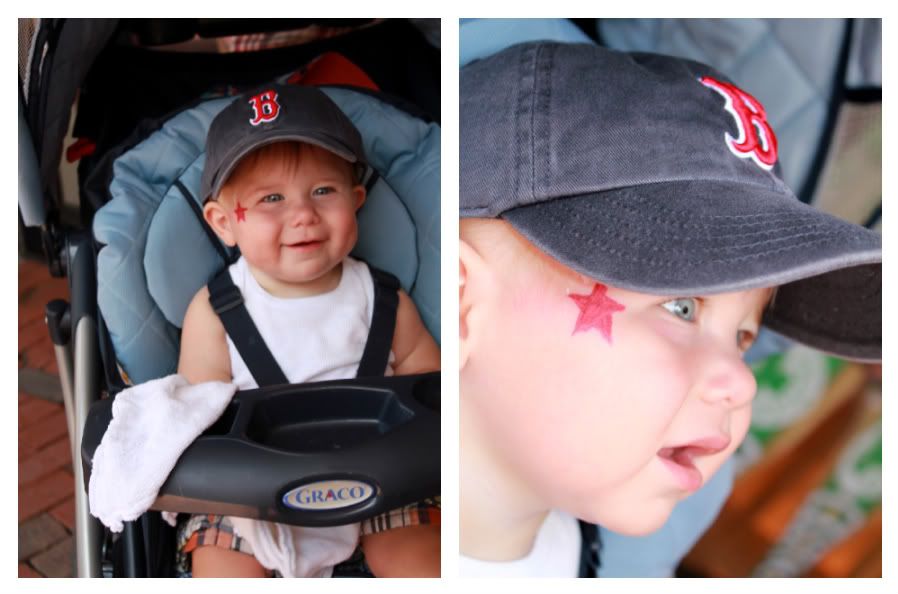 Will was a perfectly behaved boy during lunch. Which was good because Mama wanted a Mudslide. It was delish. By the way, the pita is for picture purposes only. I'm still too scared to give him anything other than teeny tiny bite sized pieces of food.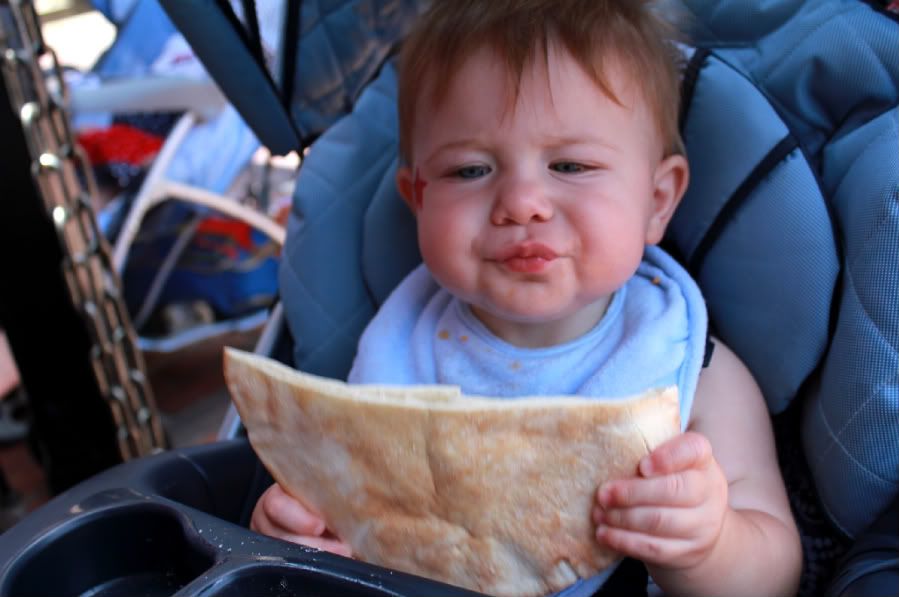 Making our way to the Harbor, we passed a carousel. Naturally, Will needed to go for a ride. His FIRST!
Will grabbed that pole and rode like he'd been doing it his whole life. He definitely liked watching himself in the mirror. He's very vain.
A park near the Harbor provided the perfect background for a picture re-creation.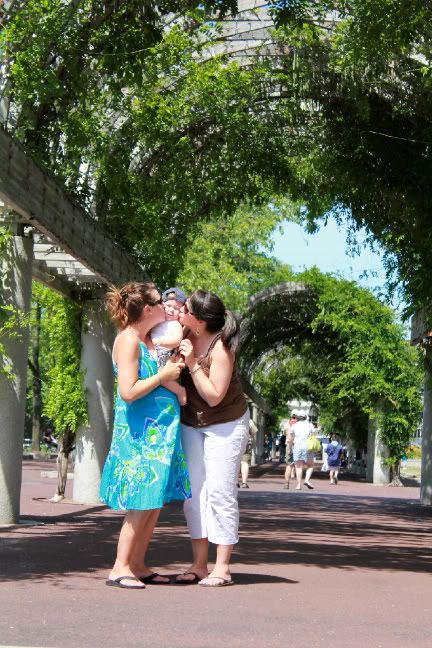 This was taken last January!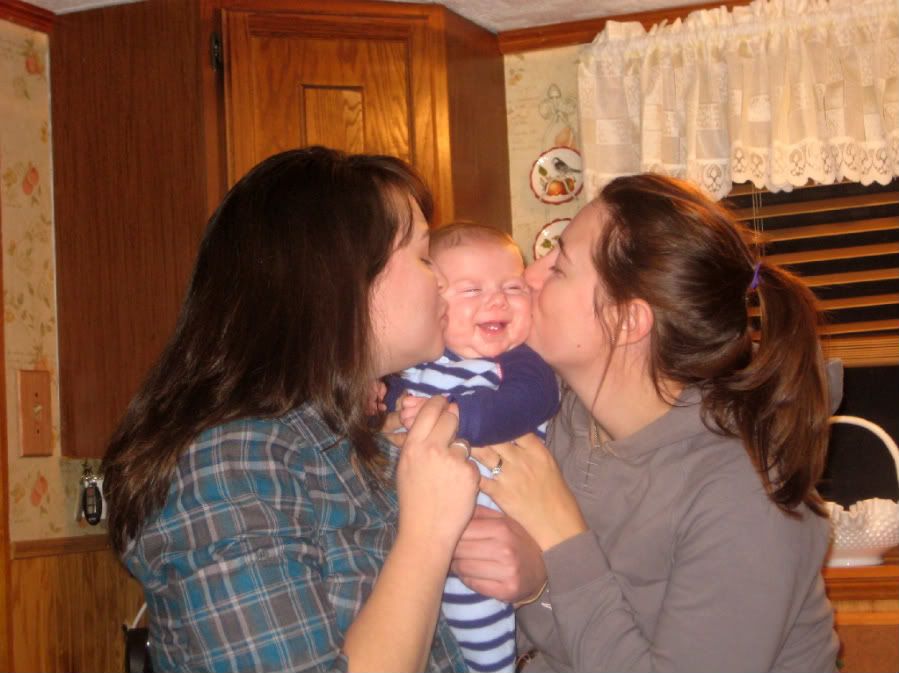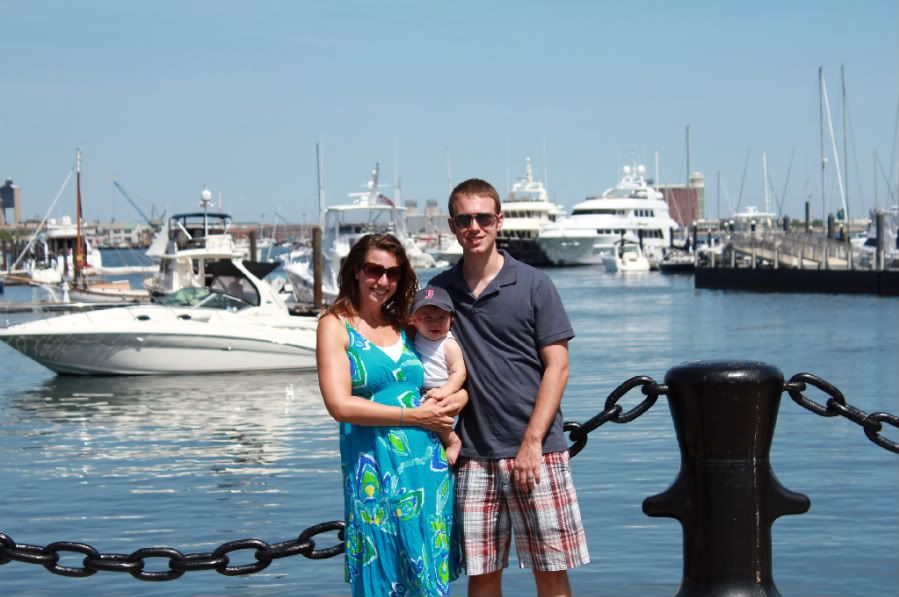 On this hot day, a fountain provided welcome relief.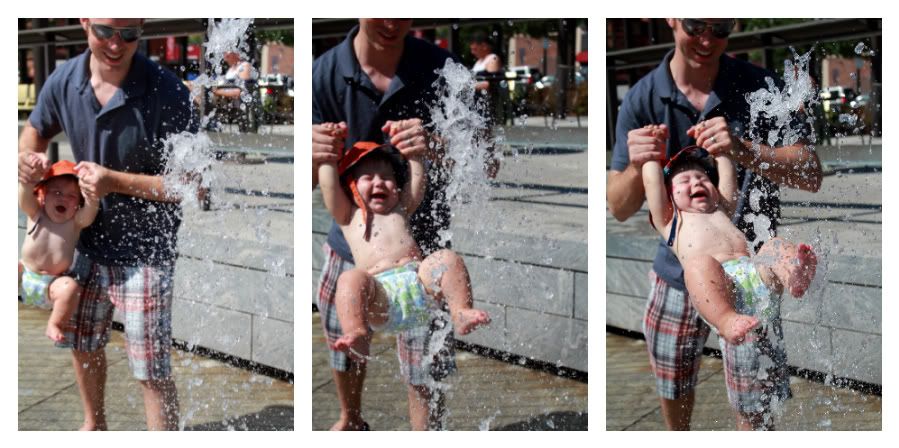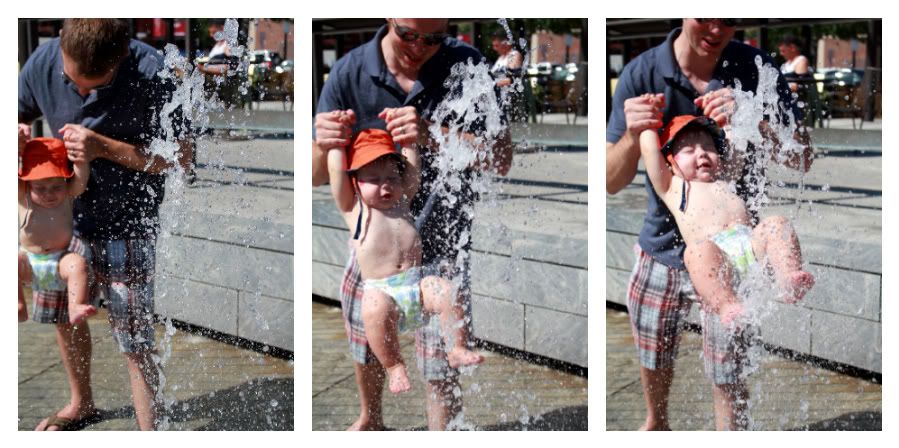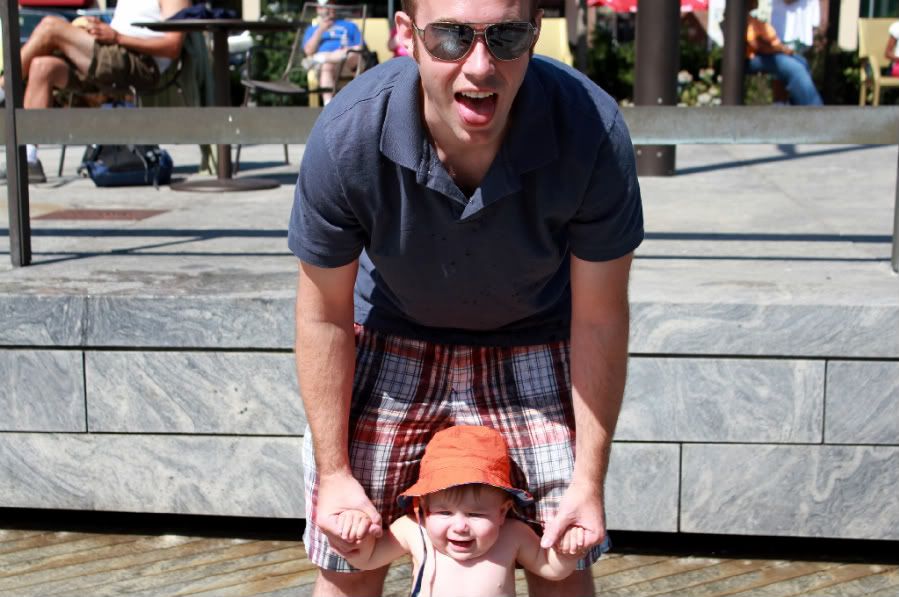 Will hasn't fallen asleep like this since he was a newborn. Well, that might be a slight exaggeration, but I seriously can't remember the last time. And for the whole 5 minutes he was sleeping, it felt heavenly to cuddle him so close.