A few days ago, Will celebrated his first Fourth of July. I always have an idea in my head of how these 'Firsts' will go, but sometimes, the unpredictability of life with a baby takes over. I pictured us spending the morning at the town parade, Will waving a tiny flag. But, yeah, sometimes things don't work out. Will decided he felt like a nap. So no parade this year.
Will rocked his custom t-shirt I ordered over a month ago.
But then his genius mother gave him peach yogurt melts to snack on - and forgot the bib. Not even the Tide to Go stick could get that mess out. Ah well, it was fun while it lasted.
So we were 0 for 2, but we definitely got the family thing right. Lots of family to spend the day with. Will was lavished with attention. He was one happy dude.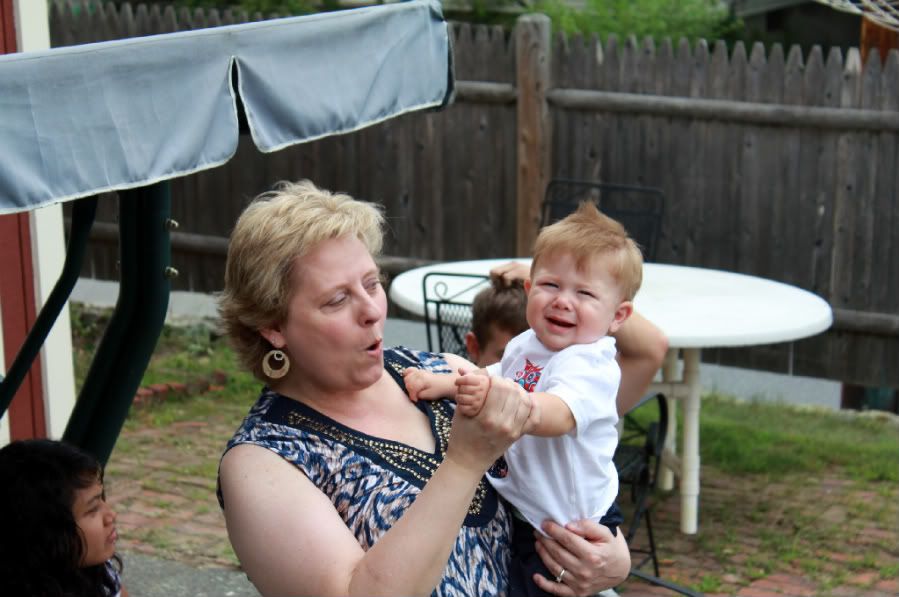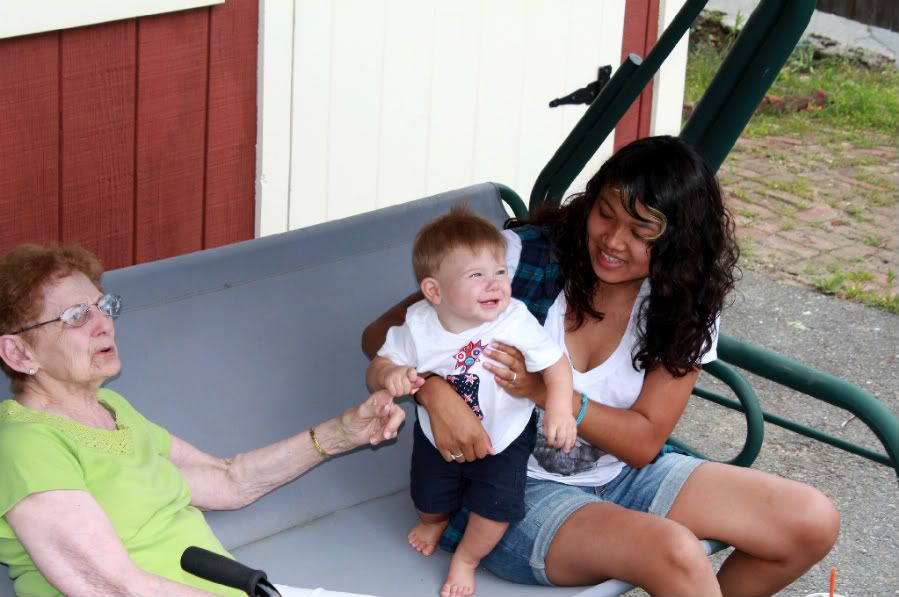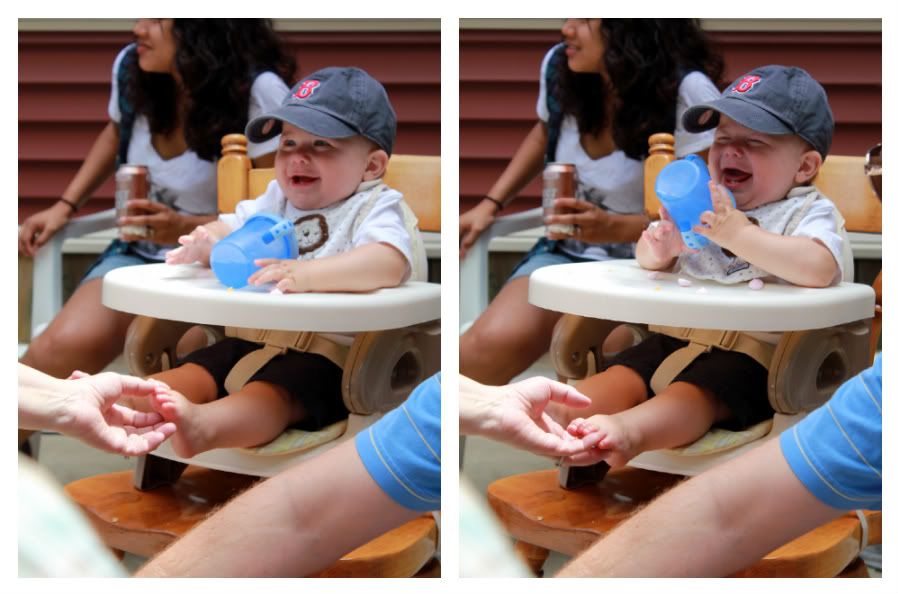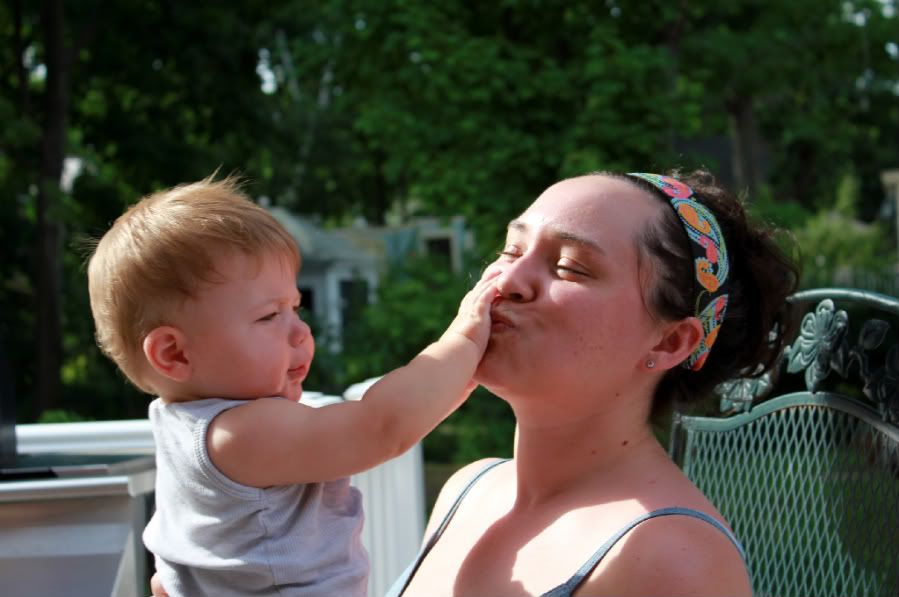 I know the whole let's-take-a-picture-pretending-the-baby-is-drinking-a-beer thing has been done. Way over done. However.... here we are, pretending Will is drinking a beer.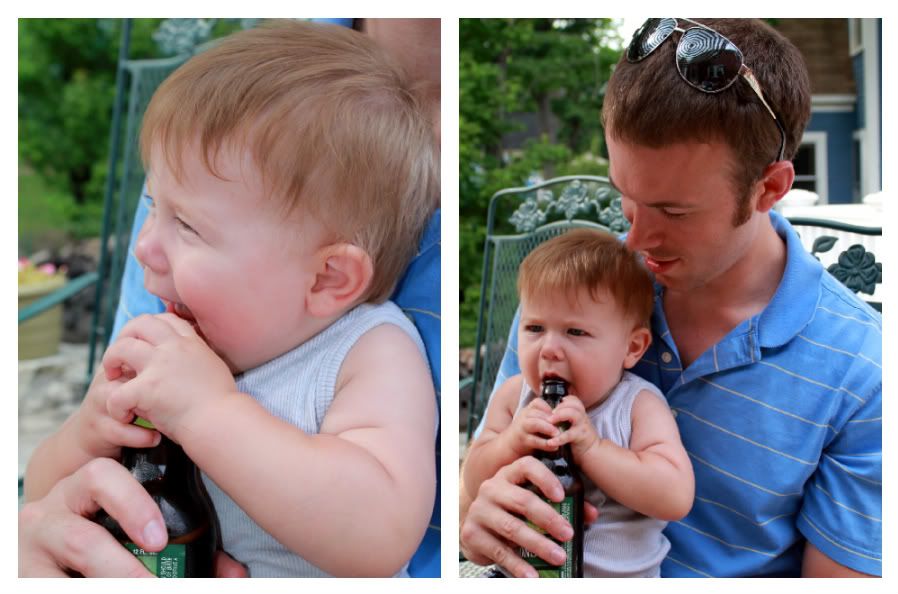 And before anyone's tempted to think we're the most obnoxious parents ever, here's Will drinking some water. For-real.

Will's Auntie Becky bought some water toys for his (our?) enjoyment. He wasn't too into the pool, so I took him through the sprinkler.
And everytime I jumped, he laughed. Really. He did.
So I jumped.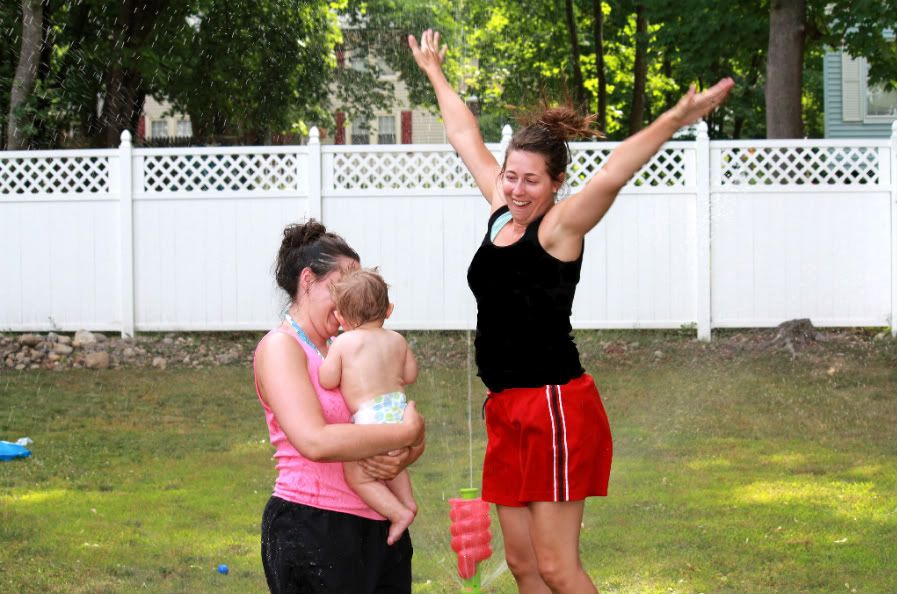 And jumped some more.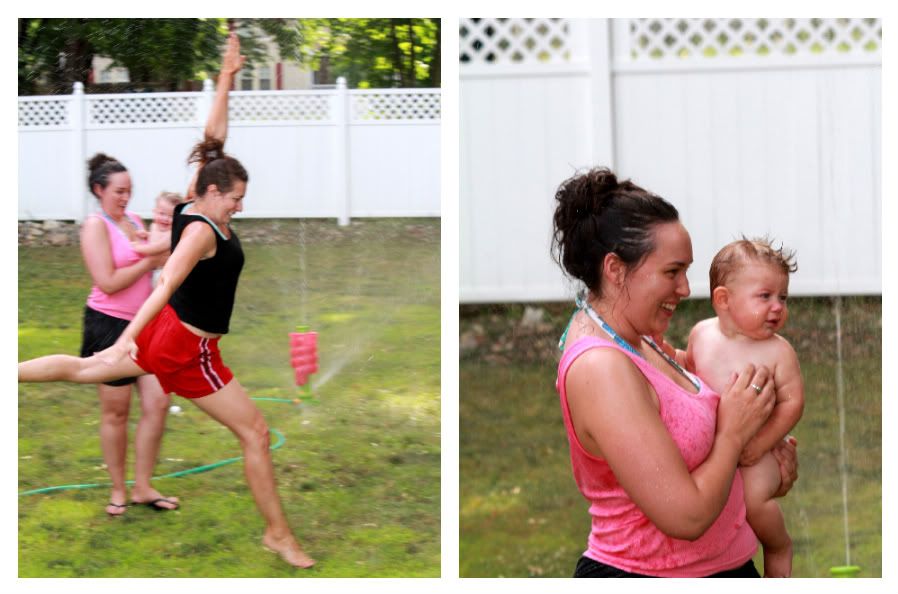 Since Will did such a fabulous job of encouraging his Mama to act like a fool, he earned himself a snack.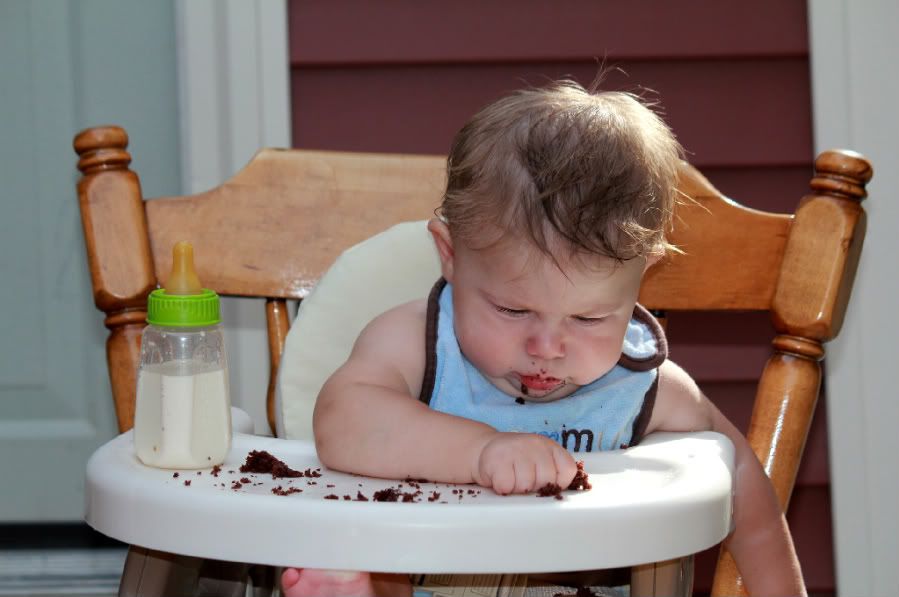 Again, his mother displayed signs of genius. Snack AFTER the sprinkler. Brilliant. Luckily Daddy was willing to take him back in to clean off.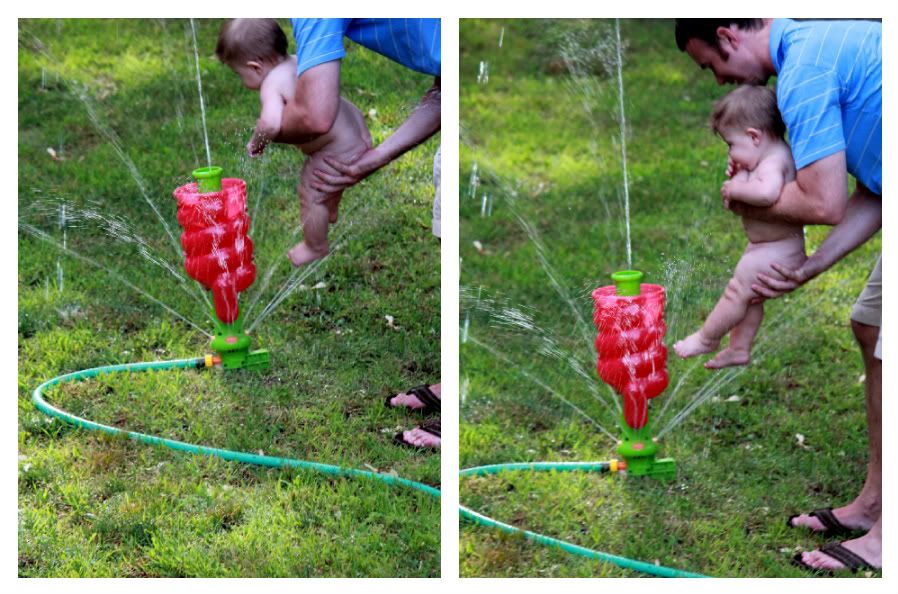 So after the 2nd attempt at bedtime, I decided to call it and let Will hang out with the grown-up folk.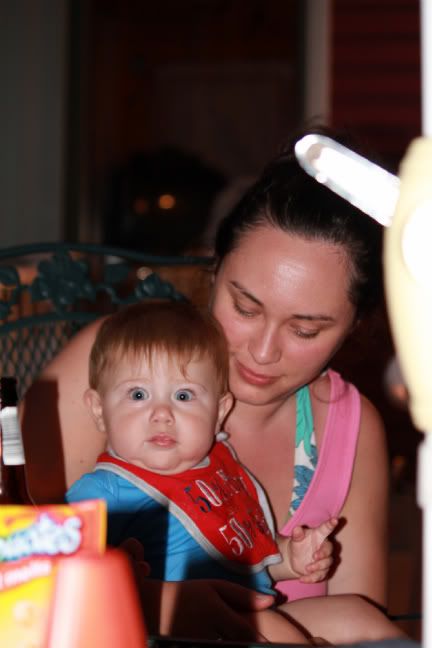 The night ended with a fire and smores (Fireworks were the night before - and, no, I don't know why. And incase you're interested, we DID go, and Will DID fall asleep in the middle of the show.)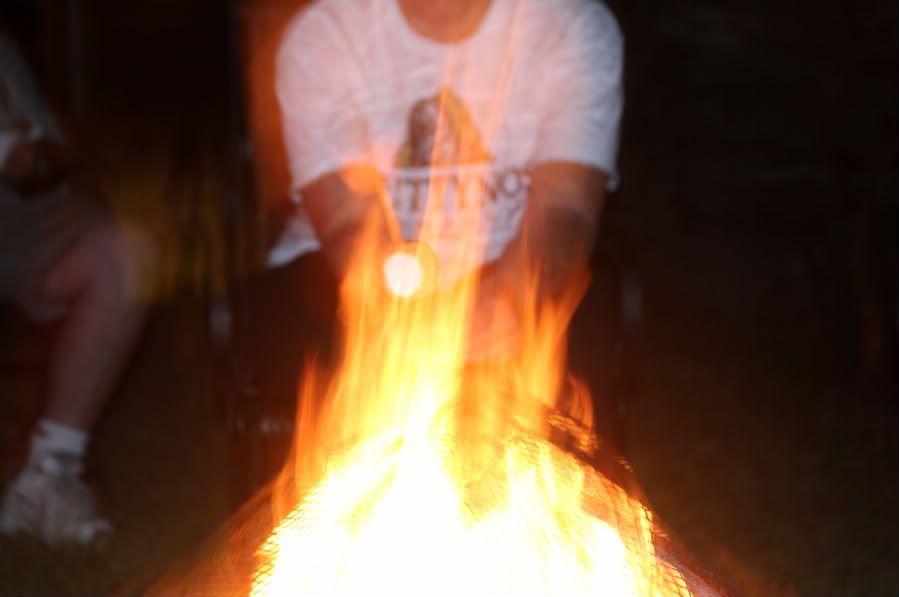 No parade and a short-lived firecracker tee (and fireworks on the 3rd of July?), but all in all, a good first fourth.