On July 1st, Will took his first plane ride.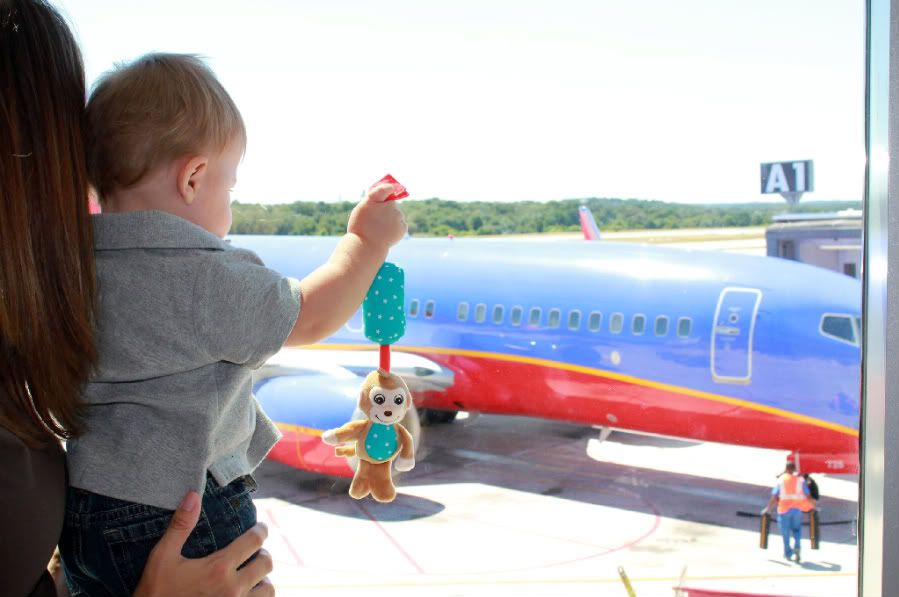 Will slept for 45 minutes of our one hour flight and had a little snack before landing. The man sharing our row gave him a nice compliment for a job well done.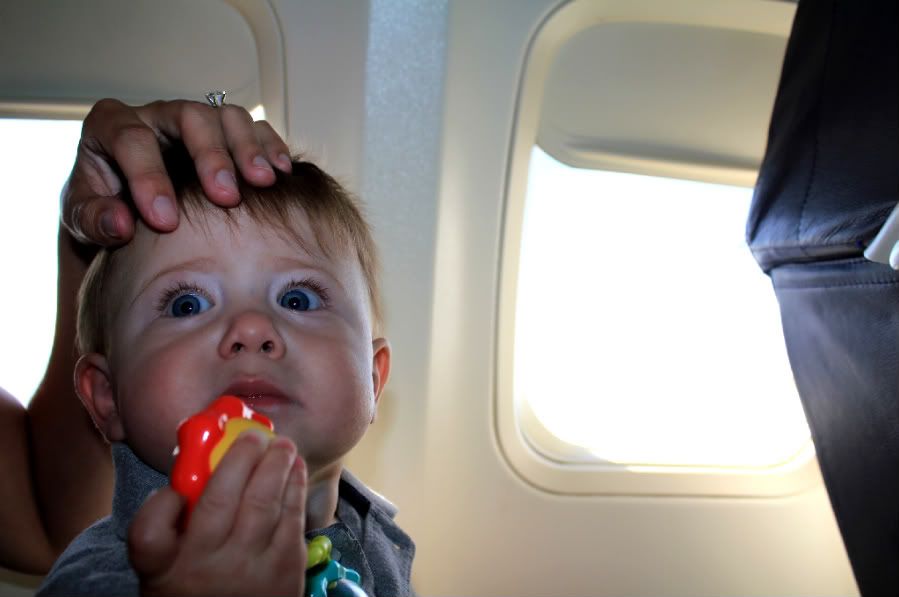 Will vs. the Pack and Play
Despite a long day, Will awoke bright and early the next morning. And that was after several night wakings. He's not a fan of sleep, and especially dislikes the portable crib. But waking up to this? Made my day.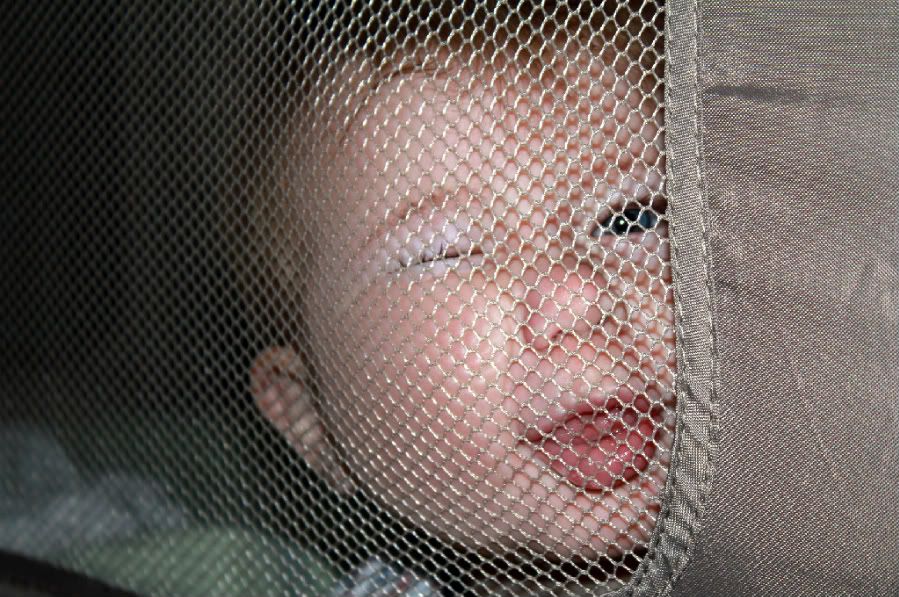 Our toy selection was limited to things we could squish in our suitcases, so we were very lucky to have a family friend loan us a walker.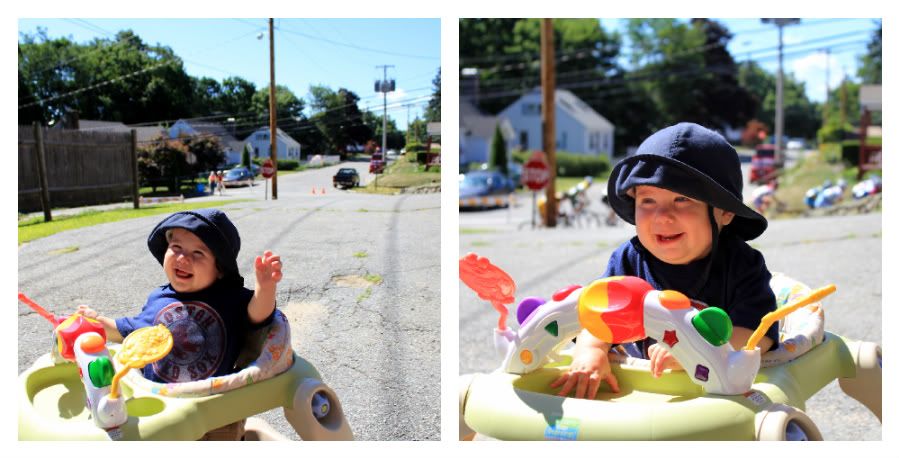 We were even luckier to stumble across this exersaucer while out for a walk. Yeah, we're trash diggers. So what?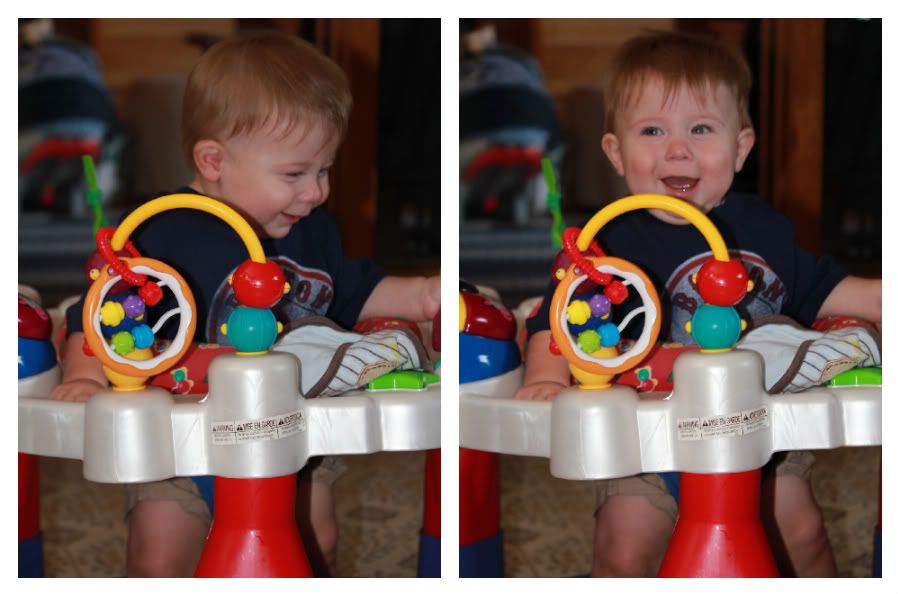 Wait. Who's that?
Oh! It's just me.
The bike race that runs in front of my grandparents' home is an annual tradition, always held around the 4th of July holiday.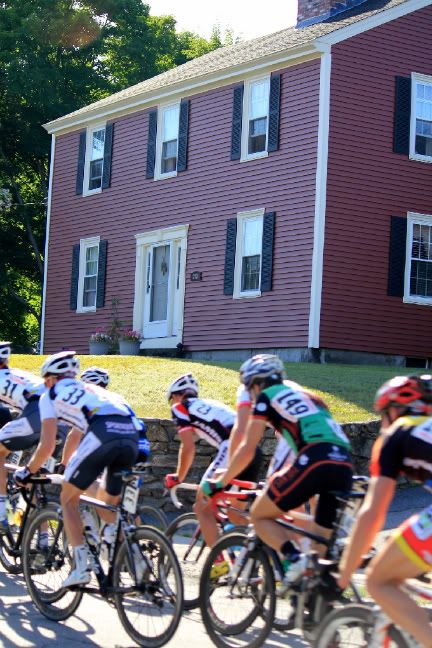 We watched the race from the front yard.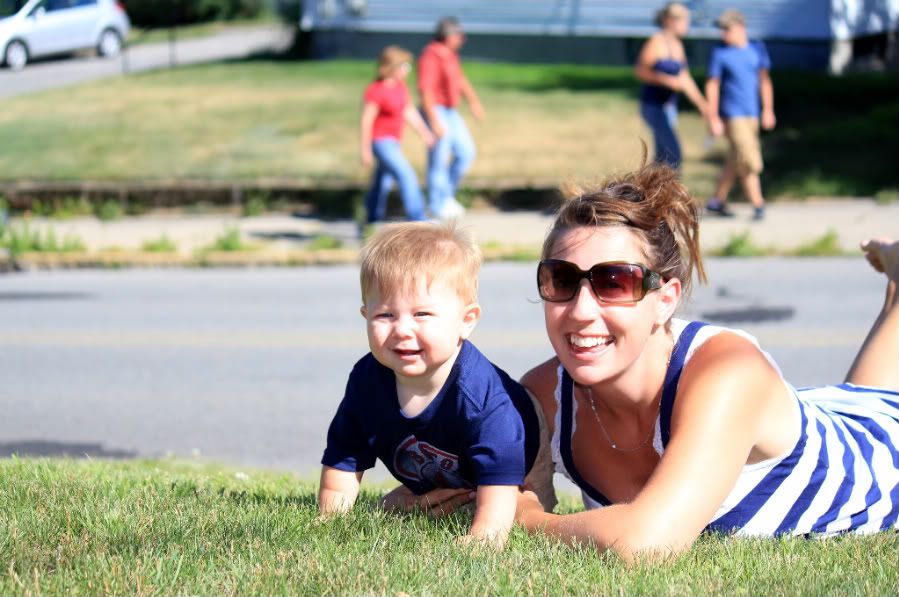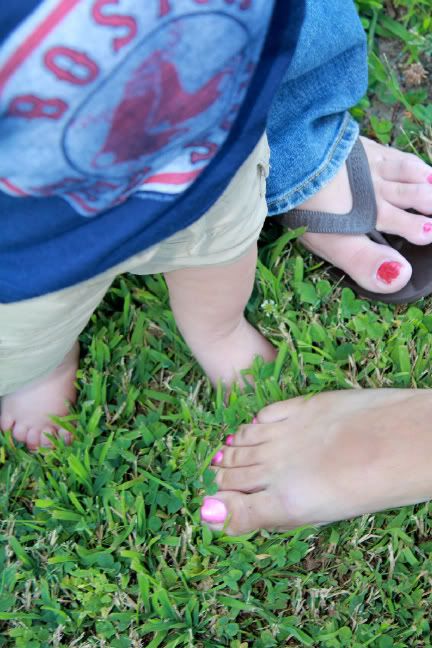 Will had a friendly visitor. We didn't know who Kitty belonged to, but he sure was sweet.
And finally, Will could resist no more. He fell sound asleep while taking a stroll. At least it wasn't the Pack and Play.
But the real reason for our trip to Massachusetts was to visit family. And Will's family? They love him.