Nothing but some random pictures that will hopefully make for a somewhat interesting post.
Starting with...
It's true. It happened. We got a coupon in the mail (because isn't that how all good haircut stories start?) and I thought, "What the hell?" I had a friend ask me if I cried. I didn't. But that doesn't mean this was easy for me. I still look at him and think he looks too much like a big boy. I miss my baby.
And as for Will, he sat on my lap with a lollipop and couldn't have cared less about the whole thing.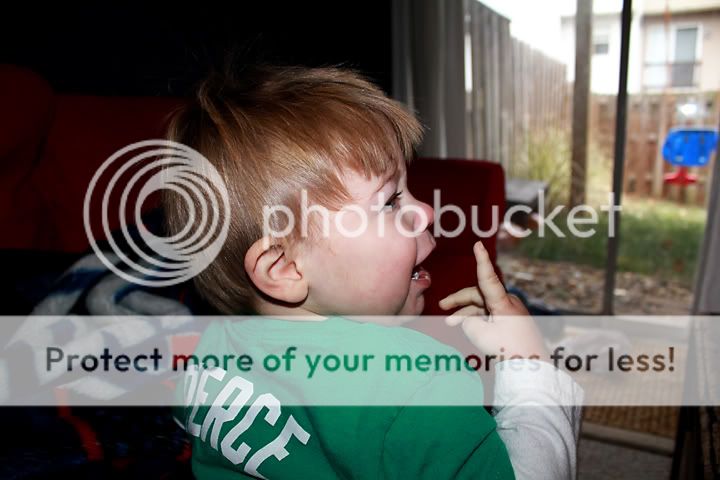 ::
Will: I'm going to punch you in the face.
Me: Uh, no you're not.
So he headbutted me instead.
Yep, this is what Mike comes home to every day. He's a lucky man. Lock up your husbands, Ladies.
::
Will: 1
Laptop: 0
Dear Will, Just wait til you start looking at porn. I will tell her all about it. Love, Your Mother's Laptop
::
Do not buy this toy.
You will hear this toy playing music by itself at 3:15 AM. You will become convinced that it's the ghost of your grandfather. You will be terrified. You will wake your husband and demand he go turn it off.
Consider yourself warned.
::
Isn't Will cute?
Yes, Will! A Pottery Barn phone DOES make a great step stool!