I couldn't put together a decent blog post last week because I was too busy video-ing Will fake coughing.
Not really.
But nonetheless, here's a video of Will fake coughing. It may get pretty boring for most of you, but I thoroughly enjoy it every time I watch. I can't help it. I think he's funny.
*cough cough*
from
Carrie Harmsen
on
Vimeo
.
Yesterday we woke up and, inspired by spring weather, decided to do something WILD and CRAZY. Since it would involve a longish car ride in traffic, we decided to turn Will.
He is now forward facing and loving it. I've been vocal of my goal to keep him rear facing until 2, so when I allow myself to go THERE, I feel the guilt creeping in. However, we made it to almost-18 months and I'm pretty proud of that.
See? He REALLY loves it.
So our crazy (but really, not-so-crazy) day involved a trip to DC. It's ridiculous how little we go and we've pledged to go more often this year. We picked Grandma up along the way and drove to the city. We really didn't have any set plans, but we knew it would be a good day.
And it was.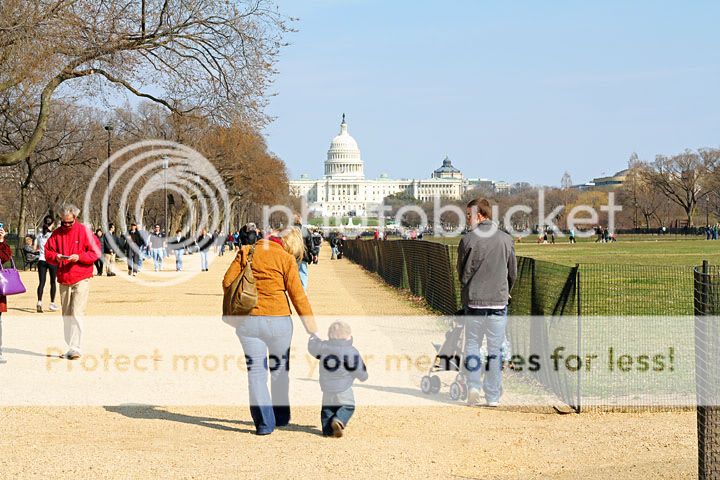 Hello, Tidal Basin. See you, and your cherry blossoms, soon!
Grandma treated Will (and his parents) to two rides on the carousel.
We walked around and checked out the Natural History museum. Then it was back to Grandma's for a bit to hang out. She always has treats for Will. Yesterday she had some new books and a harmonica. Not only can he play it, but he dances, too.
He had such a fun day. So did we, Little Monkey. So did we.