A celebration of the day my heart grew twice its size AKA Will's birthday.
Yesterday afternoon, we dropped my cousin off at the airport and returned to a house of mostly deflated balloons. It depressed me. His birthday is over. Will turned 2.
We knew Will's birthday would be a more low-key event this year, but we were more than thrilled when the best aunt a boy could have decided she wanted to be a part of it.
Really? The Bills? All Will wanted was a win for his birthday. Thanks a lot, Patriots.
Grandma decided to give Will his gift a couple days early: a very cool, perfect for my little Cars-loving toddler, ATV-style bike.
There's a little button to push to make it go and, while the steering took a few tries, Dude rocks it out.
On Will's birthday we decided to take him to this local bounce house place. I've taken him a few times with his buds, Cam and Claire, and he thinks it's pretty fun.
Despite the look on his face that says otherwise, Will's a huge fan of this slide.
Bahahahahaha.
So the little party that wasn't definitely turned into something.
Thomas cake courtesy of Grandma.
I felt guilty, at first, for not putting as much effort into this day as I did last year. We didn't have as many guests - originally we weren't going to have any guests. But some of our local friends happened to be free on a Monday afternoon and, well, it was settled. We had ourselves a party.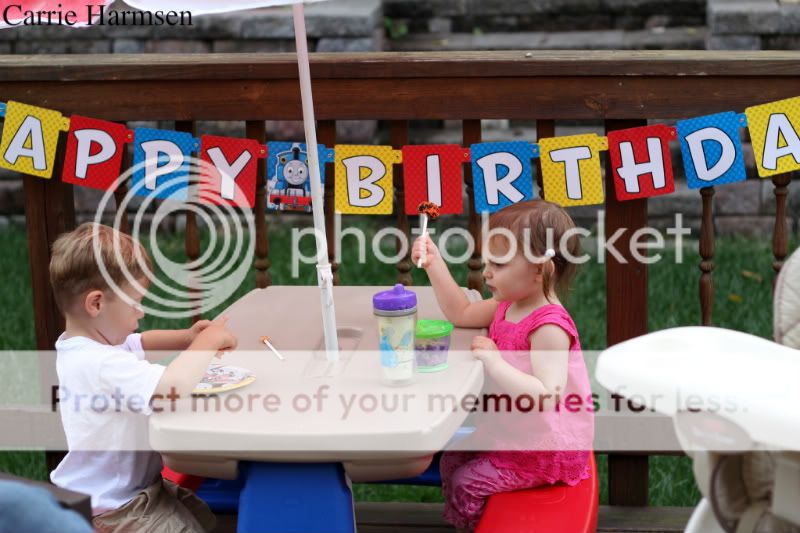 Will's not the only one who loves this girl.
But, I have to say, it was a good day. Mostly because my heart swells anytime Will gets to be the center of everyone's attention, but also because I know he really enjoyed it.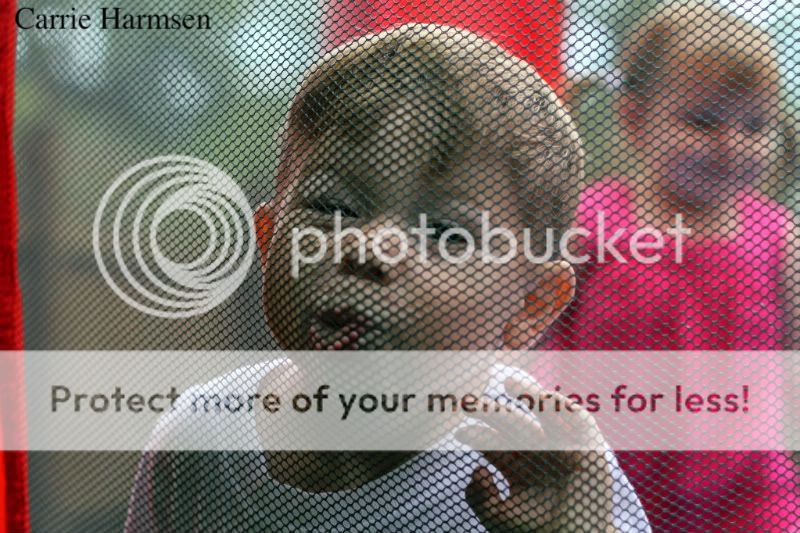 My upper body and I made a pact to not be photographed from this angle while going sleeveless. Ever. Again.
He didn't feel like blowing out his candles, but he definitely waited patiently for a hunk of cake.
Party animals.
After our friends left, it was time for the big reveal. Will's gift from his adoring parents: a train table.
We love our big 2 year old boy.