Five things we did this week.
1.
Art.
Will had so much fun painting on paper, that he decided to decorate his high chair too.
2.
Played in some snow.
It's hard to believe since we're ending the week with 70 degrees and a tornado watch until 8 PM tonight, but we woke up Monday to a dusting of snow. Just enough for Daddy and Will to thoroughly enjoy together.
That's their box sled.
3.
Baseball.
I absolutely believe we're raising a little athlete. He LOVES sports.
He hit the tee instead of the ball.
Chin up, Bud. You'll get it next time. Practice makes perfect.
4.
Enjoyed a popsicle with a good friend.
Nadine and I swapped babysitting duty this week. Will went to their house on Tuesday so I could suffer through the one hour glucose test, and Claire came to our house on Wednesday. When I changed her diaper, Will wanted to know where her penis was. "Oh, there it is!" he exclaimed. Uh.... Ok, Will.
And, no, I didn't make them sit together for the sake of a cute picture. Will wouldn't leave her alone. See -
5.
Playtime at the park.
The park is about a mile from our house, so by the time we walk there, play, and return home, I'm ready to collapse on the couch. Will loves going to the park and we always have a good time.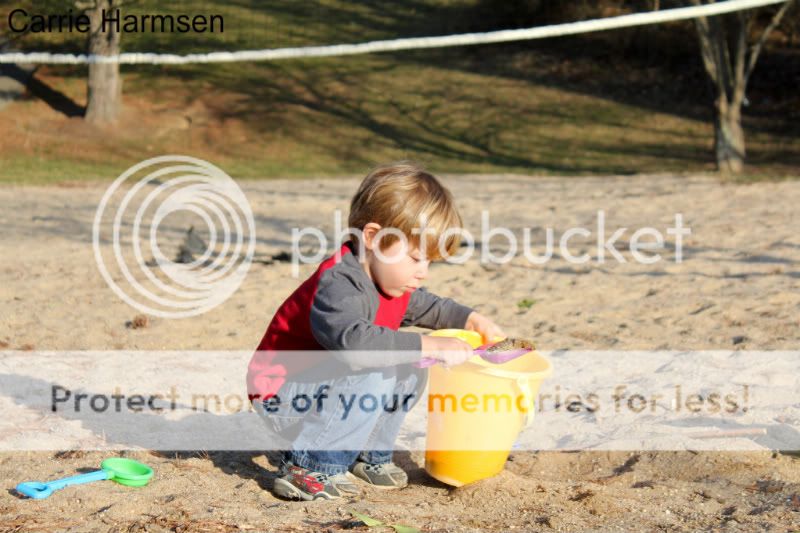 Exciting stuff, right?
Happy Weekend! Will's getting a haircut :)