Yesterday Will went to a sibling class at the hospital.
Some things you might have overheard had you been sitting next to us:
"Baby have boobs!"
*counting* "11 toes!"
"Where penis? There it is!"
"I have sticker!"
*upon seeing an illustration in his sibling coloring book* "That Mike!"
"Will, be soft and gentle."
"Honey, we don't squish [insert baby sister's name here]'s head."
"Don't pull the baby's arm out."
"Do you want ice cream? Then get up off the floor."
Don't let this sweet baby kiss fool you. Dude isn't allowed in a room alone with Baby Sister until they're both in double digits.
So after a 15 minute movie that Will was thrilled about having to watch...
the kids got to wear cool masks and hats for a tour of the post-partum wing.
There were no babies in the nursery, but the kids had fun pressing the buttons on one of the hospital beds. I'm sure I'll be glad he learned that cool trick in the coming weeks.
After some diapering and swaddling practice, class was dismissed.
Then it was time for ice cream.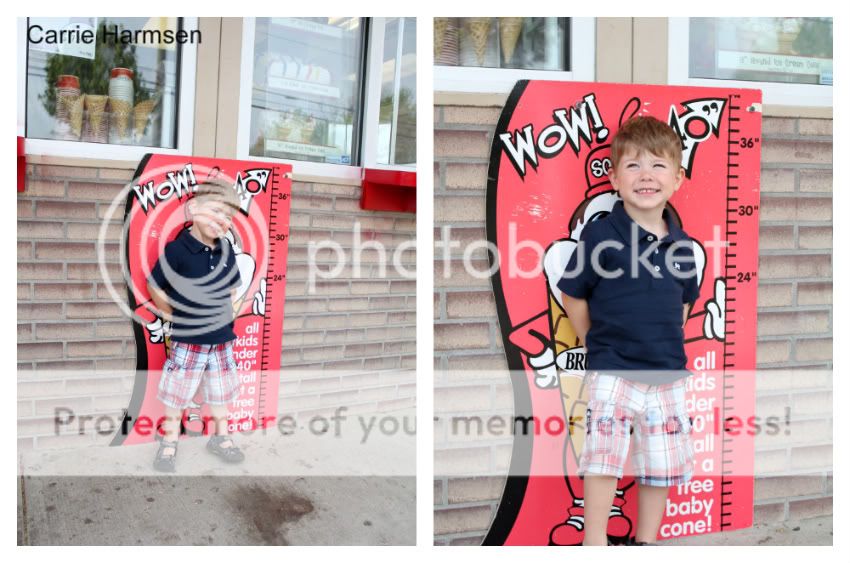 Thank goodness baby cones are still free because Will is essentially 'all done' after two bites.
4 more weeks (maybe less)!