A few days ago, I was able to pass a sleeping Amelia off to Mike so I could take a shower. Or dry my hair? Um, I don't remember now. But there was something I needed to do and Baby Sister was not making it easy. When I finished, I came across the following scene...
And I thought to myself, "Yep. That pretty much sums it up."
I spent so many months thinking about how tough a transition this would be for Will, that I neglected to consider the changes that would be coming our way as well.
Even though Will has yet to complain (and I'm sure the fact that Mike is still home has helped), I feel a lot of guilt about how this will continue to impact him.
For now, I seize any and every opportunity to have just a moment alone with him. Like, the chance to make brownies on a rainy afternoon...
He told me he needed his 'cooking hat.'
And on a couple of occasions when fresh air was needed by all, we went to our park.
Earlier this week, when I begged Mike to get Will out of the house, he surprised me by offering to take him to see the dinosaurs in DC. They were gone for hours, which was perfect for Amelia and me, but most importantly, perfect for Will.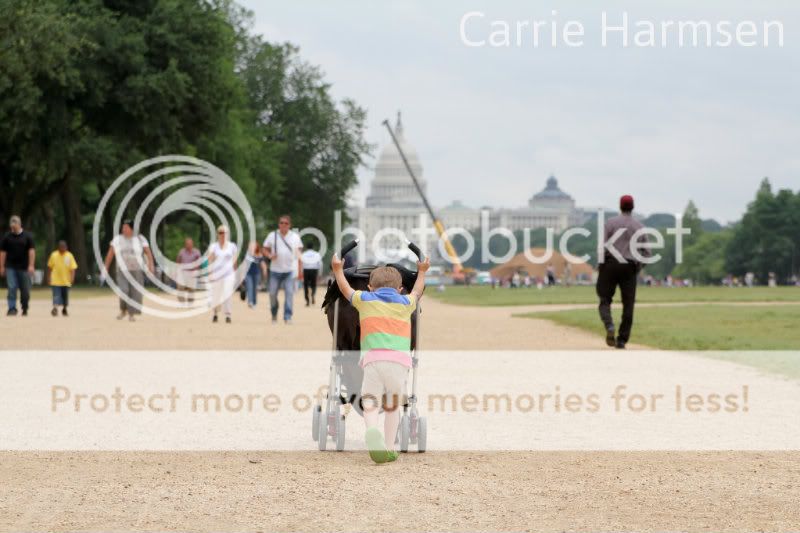 As for the newest member of our family, I think she is settling in quite nicely.
Amelia spends most of her days awake, just taking little naps here and there. No complaints, though. She sleeps quite well at night.
She loves to be held. Mostly by me.
I think she's happy to be part of our family.
And how could she not be with this guy as her big brother?
Wedge sandles. Super hero cape. Perfect.