2012 began with a lot of excitement. Having just discovered that we were expecting a little girl, we busily made plans to prepare the little rock star who would complete our family.
Baby Girl and her proud Mama @ 28 weeks, February 2012
While we talked. And talked. And talked with Will about the changes coming his way, there was no way to fully prepare him. Oh, sweet boy, you had no idea.
March 2012
All we could do was soak in our time with Will as our one and only. I took him on plenty of outings. We had our last trip as a family of three to Great Wolf Lodge.
And even though we were a little nervous about it, we took Will to his first baseball game. He rocked it out.
April 2012
At last, the long awaited moment arrived. Amelia Jane graced us with her presence on May 14th. Tipping the scales at 8 pounds, 13 ounces with a full head of hair, it was love at first sight.
May 2012
Will was in awe. Totally proud. Totally in love.
May 2012
Life with two kids has been a wild ride. I found the first few months to be much harder than I ever could've anticipated. A baby that wanted to nurse constantly and never sleep. A toddler who still very much needed his Mom. It was a struggle that left me feeling like I was always letting someone down.
Not to mention that it was nearly impossible to leave the house. While we made it to the Outer Banks for a week, and managed some outings here and there, I'm quite sure we spent almost every day this summer at home while I tried to figure it all out.
June 2012
Amelia had a rough start. We weren't quite sure if it was reflux, colic, a dairy intolerance. We struggled to figure it out, but she was not a very happy girl.
June 2012
However, by September, things started to get a little easier.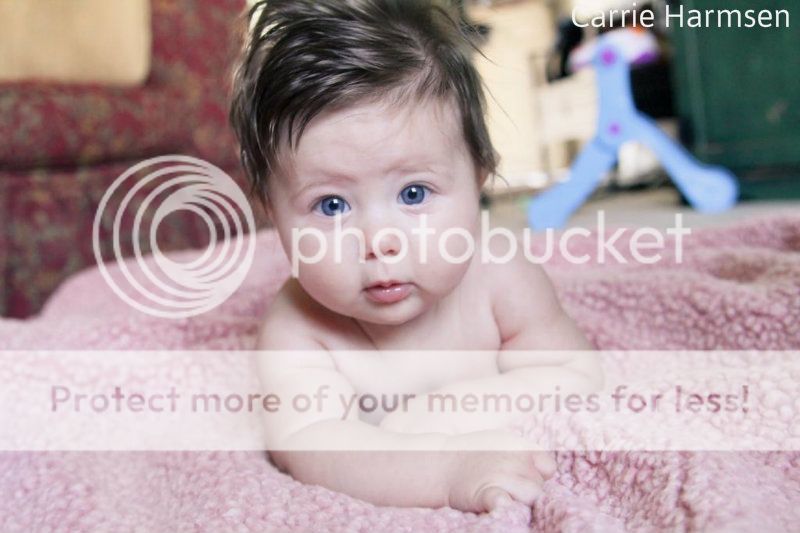 September 2012
Amelia continued to grow and became a much more content little person. In fact, I would say she's one of the happiest (and cutest!) little babes ever.
In other big news from the fall, Will turned three. He is a total threenager. Opinionated, stubborn, and without a doubt, the funniest person I have ever met. For instance, a recent conversation --
Will: Where 'Melia's penis?
Me: She doesn't have one. Remember?
Will: But her have one yesterday.
In other big kid news, he started school and gave diapers the heave-ho (yay!).
September 2012
The fall months passed much like the rest of the year, a bit too fast for my taste. Baby Amelia is on her way to crawling, can push herself up from laying down to fully sitting up, and after a 5 month hiatus, is back on her way to sleeping through the night (I think).
October 2012
In just 4 and a half months, we'll be celebrating one year of Amelia. Unbelievable.
November 2012
A trip to Disney World and a merry Christmas finished off our year in a big way.
2012 was very good to us, and we anticipate a new year of even more excitement to come. A new home, and happy kids that will continue to grow and make their parents insanely proud.
December 2012
Happy 2013!