Peekaboo! It's just Amelia, here to tell you about her weekend.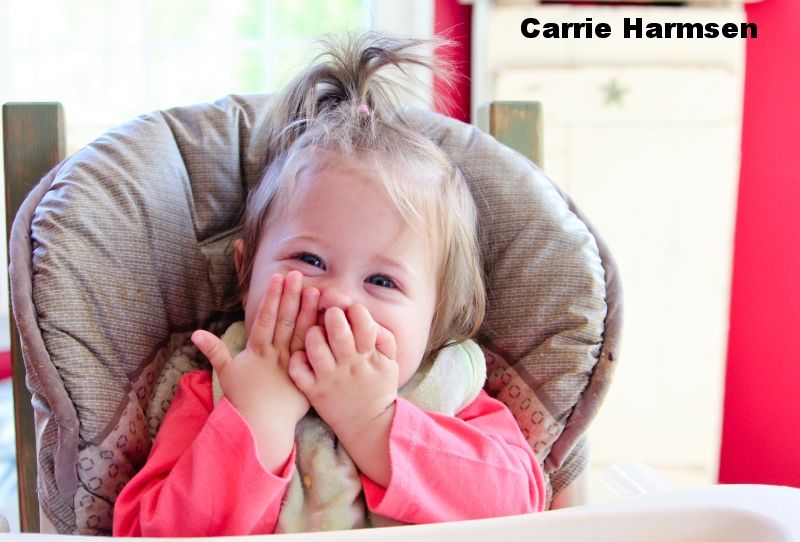 Really, that's how she plays peekaboo. Isn't she a doll?
Mike went out of town for a few days to partake in a bachelor party for an old friend. Yeah, you could say I'm the best wife ever. I mean, I wouldn't say it. But you could.
Sadly, Mike missed the big neighborhood race. One Will had looked forward to all week.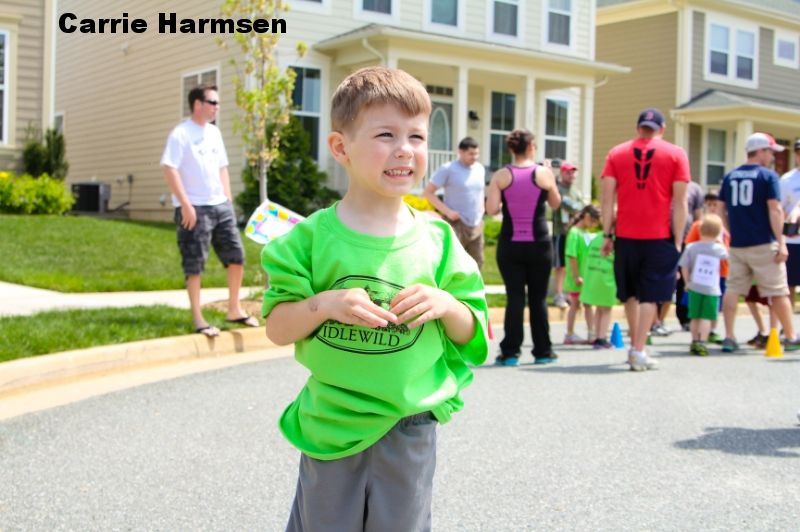 "I'm going to run REALLY fast, Mommy."
But I think what he meant to say was, "I'm going to run REALLY fast for the first minute, and then I'm going to cry REALLY loud in a dramatic fashion until you carry me the rest of the way." Yeah, that sounds more like it.
The big race was a big bust. Luckily, Grandma was around for Amelia duty so I only had one cry baby on my hands.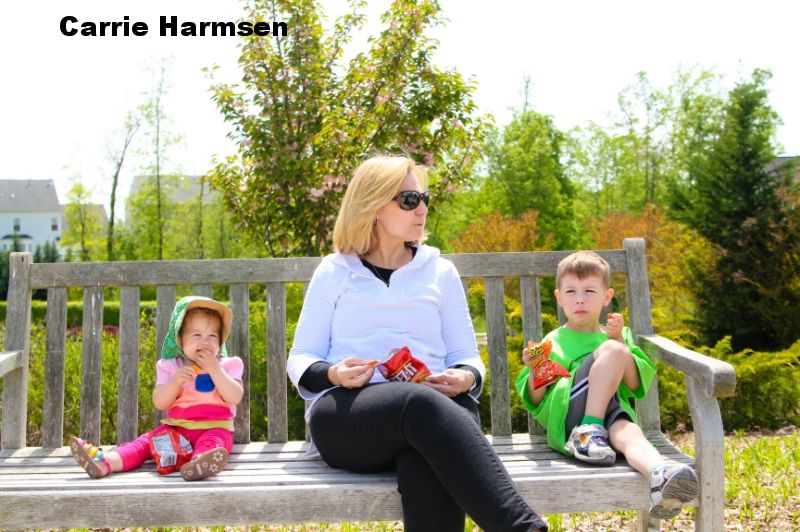 Then, as if the race wasn't fun enough, there was face painting too. And about 20 minutes into waiting, I would begin to regret drawing Will's attention to the face painter. After about an hour of waiting, I really regretted it.
In fact, Will waited until we stood in line for one hour, 5 minutes (with, at that point, only 2 kids in front of us) to decide he was all done and ready to go home. And I was all, "Hell naw. I don't care if I have to hold him down kicking and screaming, Dude is getting painted."
One hour, 15 minutes later, we had a snake. And then we could leave.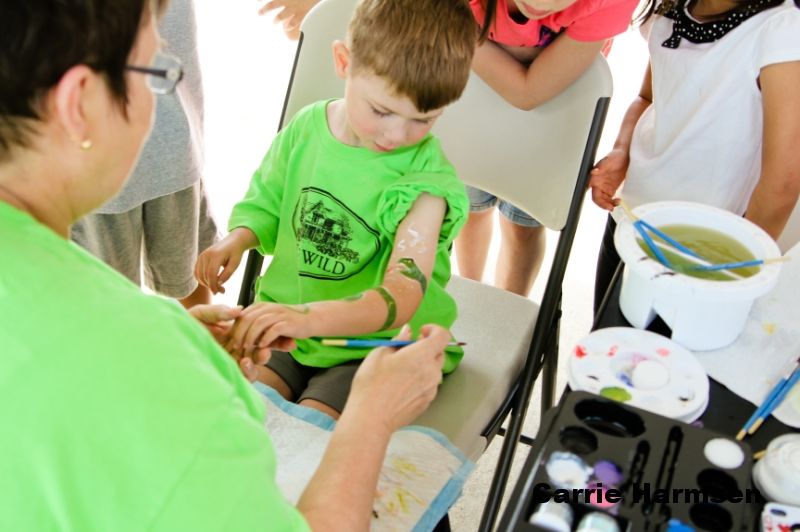 But the fun was just getting started because, when we returned home, it was time to celebrate Grandma's birthday.
Will gets so giddy over birthday parties. He insisted on hiding so he could yell 'Surprise!' when my mom walked through the door that morning.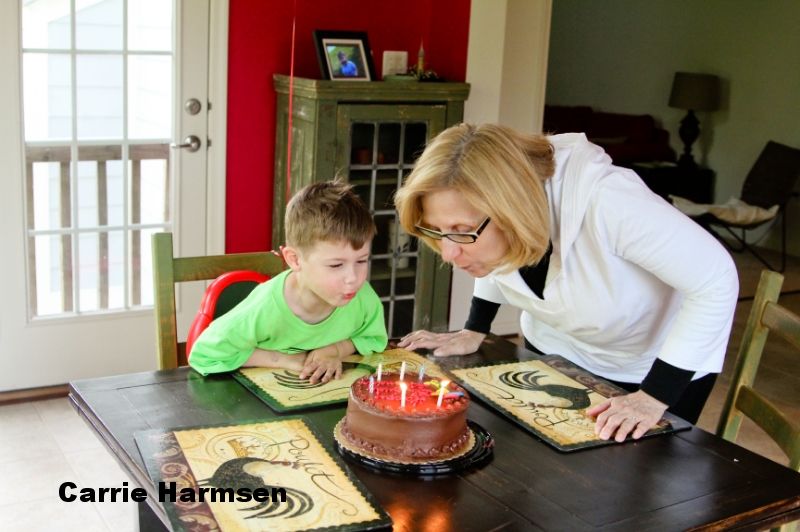 He picked a Tangled party theme for Grandma.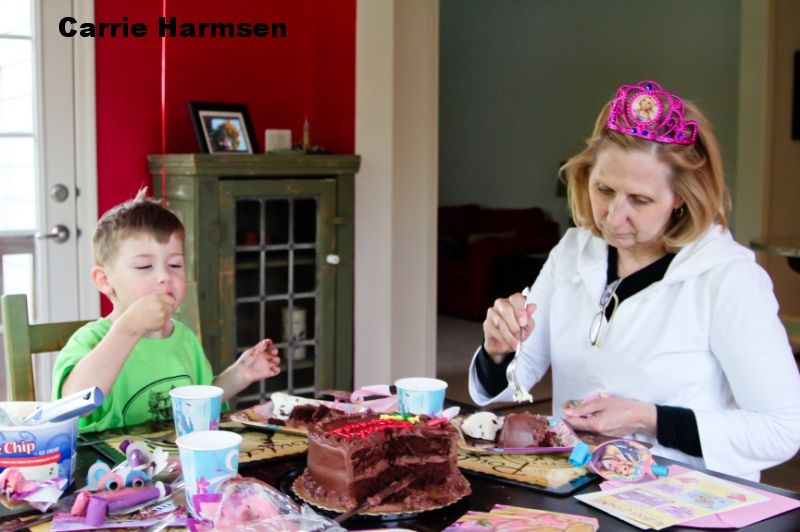 This is what happens when you leave the room for half a minute and Grandma has cake in front of her. Me thinks we will have a successful cake smash for her first birthday.
And speaking of the big first birthday (2 weeks from today - eek!), Amelia got a special present in the mail last week from Aunt Kelly and Grammy. A pretty pink rocking chair with her name on it. Except, she thinks it's for standing on.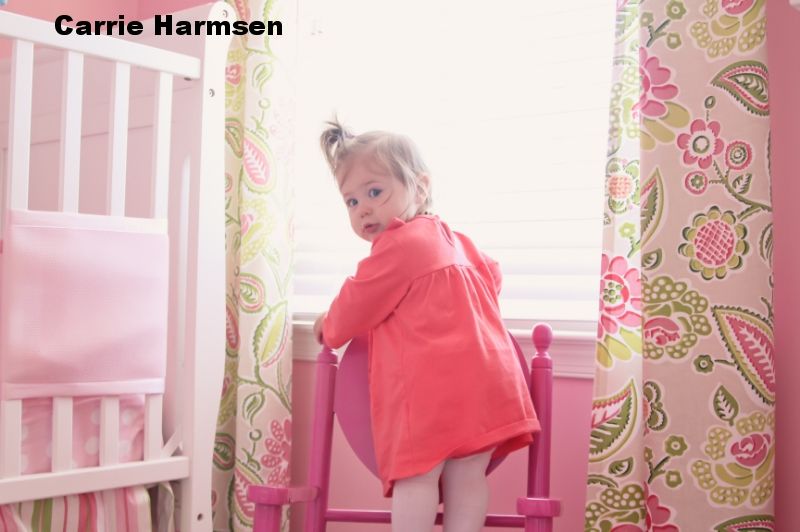 Will wanted a picture of both of them in their rocking chairs.
Will's fake smile...
Amelia's fake smile...
Then we had to switch chairs. Can you tell Will was directing this photo shoot?
Finally, Amelia remembered that rocking chairs are for standing on.