One of my favorite spring time activities is gardening. I'm not particularly good at it, but I love it all the same. I go the store every year totally enamored by all the beautiful flowers to choose from. Though every year I just go with the petunias. They're easy.
This year I had two little helpers.
Will was adamant we buy these flowers because 'they are my favorites.'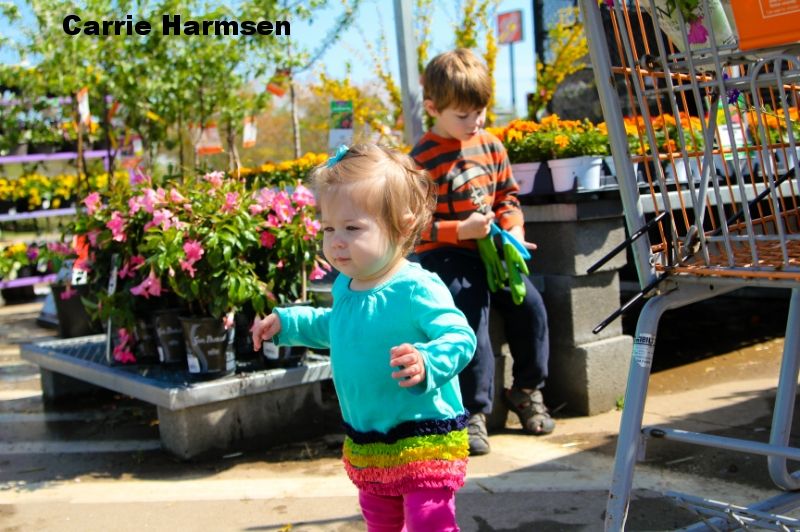 I bought Will his own garden tools and gloves.
By the way, putting gloves on a 3 year old is now my least favorite activity.
Dude is all business. He got right to work.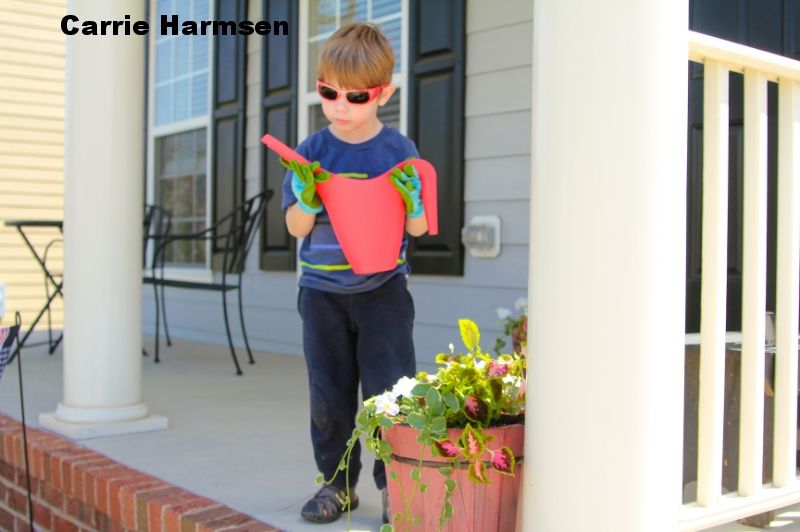 Will has been asking for an American flag for weeks now. While he was originally excited about this little yard flag, he now wants a big one on the house. Our patriotic little fellow.
Ellie was happy to help, too.
We are loving our new house in the spring time!