Will refers to our 4th bedroom, which currently houses a futon (and only a futon), as "Aunt Becky's room." Finally, after four months of emptiness, Aunt Becky finally slept in 'her' room. We loved every minute of having her here.
First stop.... Krispy Kreme. I'm seriously addicted to Krispy Kreme and "w
e're on vacation
" became a dangerous mantra Becky and I used to justify our near endless snacking.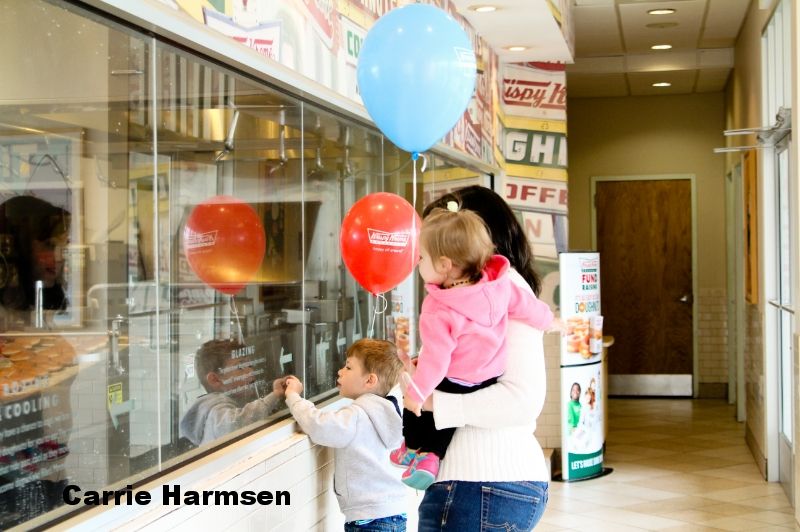 We had strange weather over Memorial Day weekend. It was nice, sure, but our 60's and low 70's didn't exactly feel like a kick-off to summer. Nonetheless, we enjoyed walking around Downtown Fredericksburg.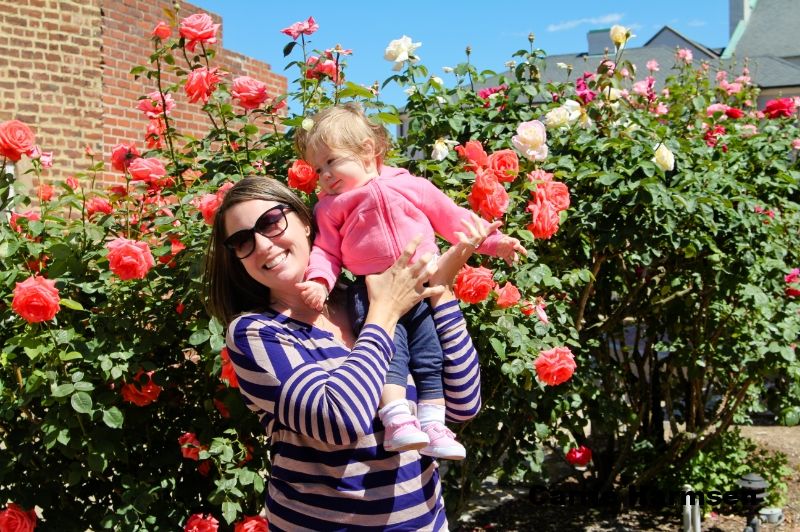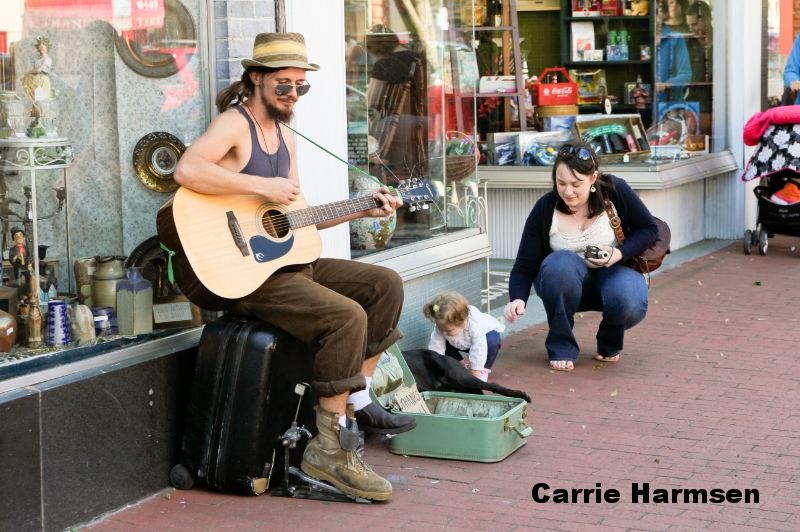 On Sunday we celebrated 31 years of Aunt Becky.
Will kind of hates having his picture taken lately.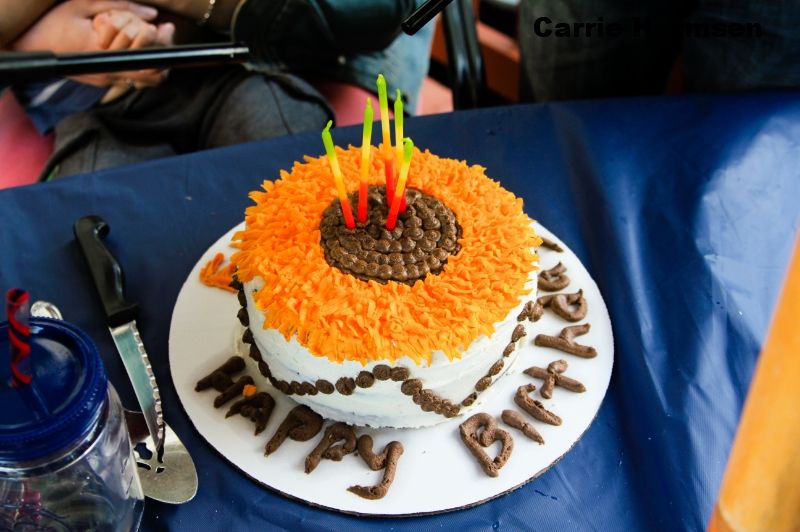 Amelia finally decided to eat some cake!
Speaking of eating, Amelia now insists on feeding herself with a spoon. She's getting there...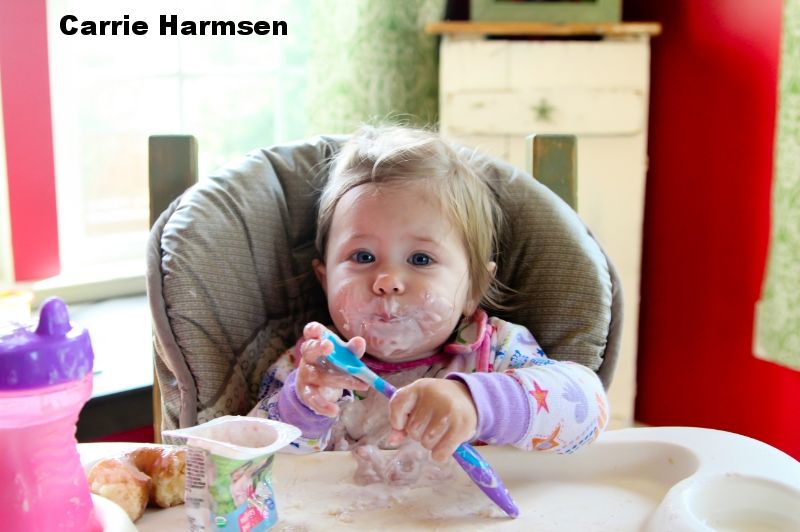 On Memorial Day, Becky's real birthday, I asked her what she wanted to do. So off we went to a local winery for a picnic and a tasting.
Amelia trying to talk Will into sharing his juice box.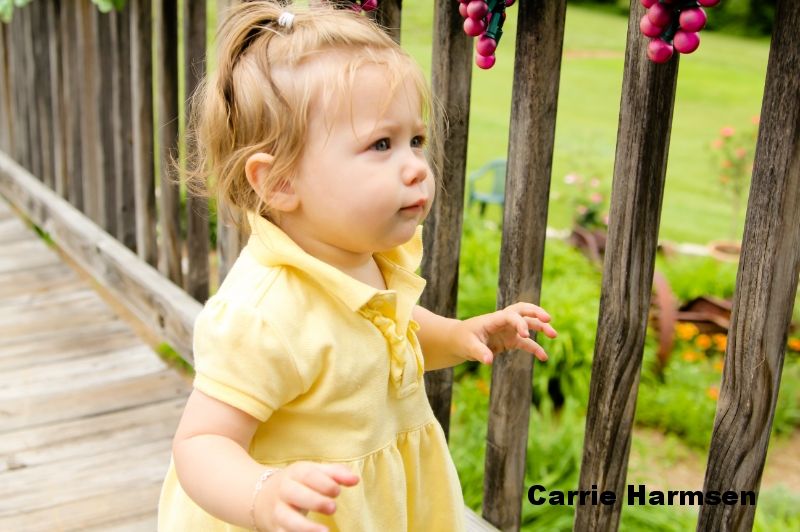 Sometimes it shocks me how little alcohol I drink considering my day to day life. Although, I have to say, these two little monkeys were pretty well behaved at the winery.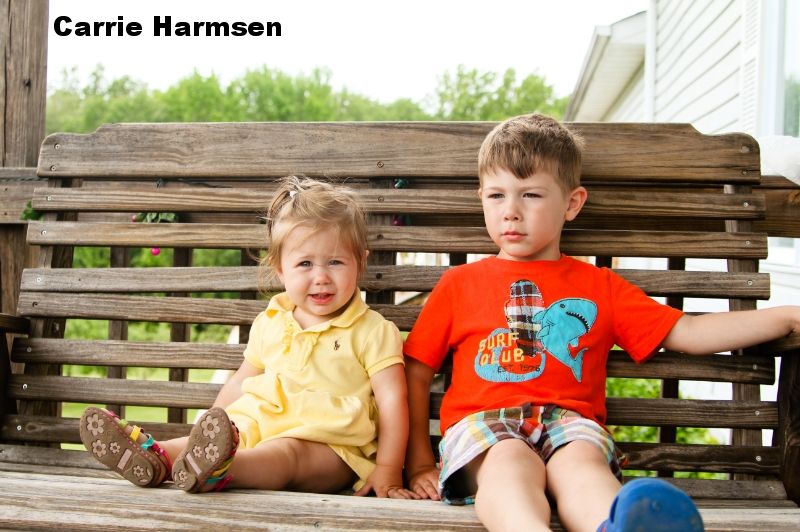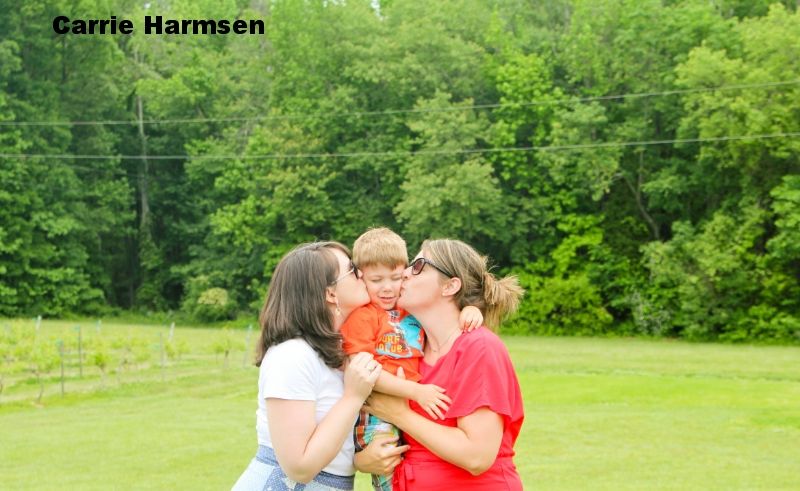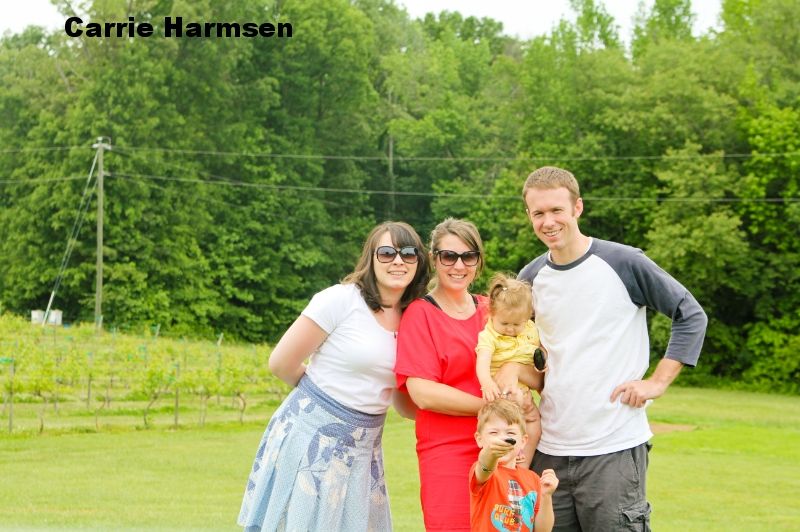 Getting ready for cheesecake back at the house...
Memorial Day weekend always means the start of pool season around here. Even though it was rather cold, Mike insisted on taking Will to the pool.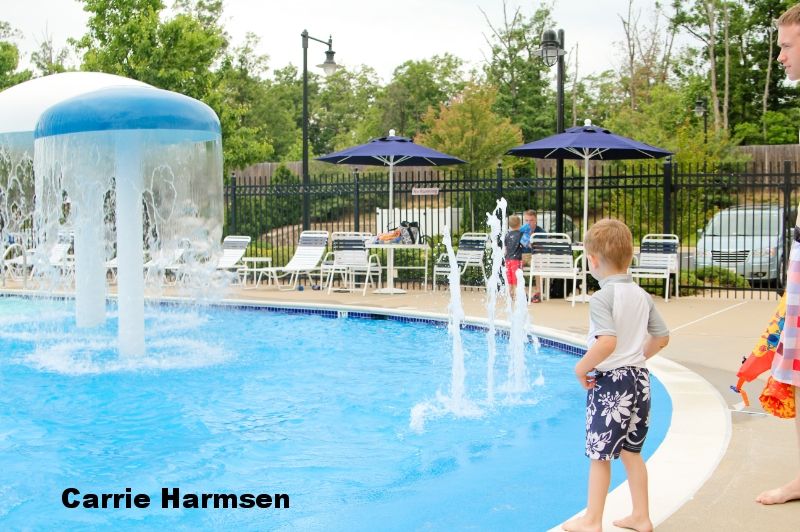 Will jumped in the big pool and decided it was too cold. However, he enjoyed the baby pool for a good 10 minutes. After that I insisted he get out before he froze. He wasn't very happy with me.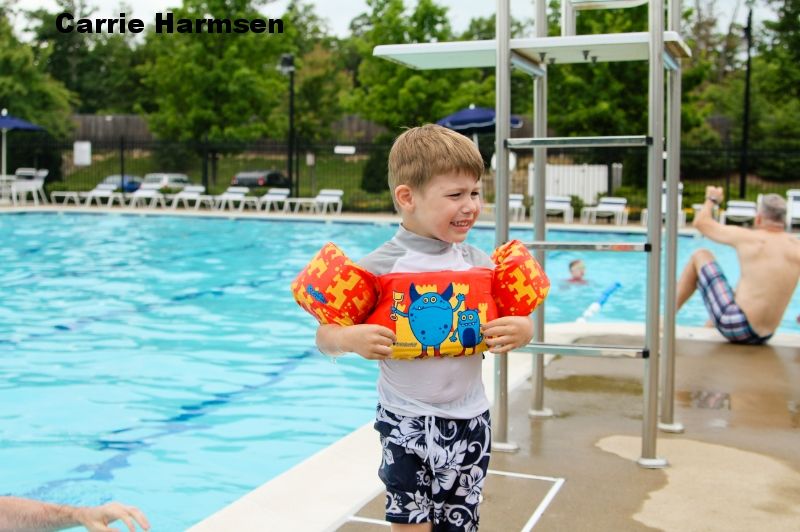 First s'mores of the season...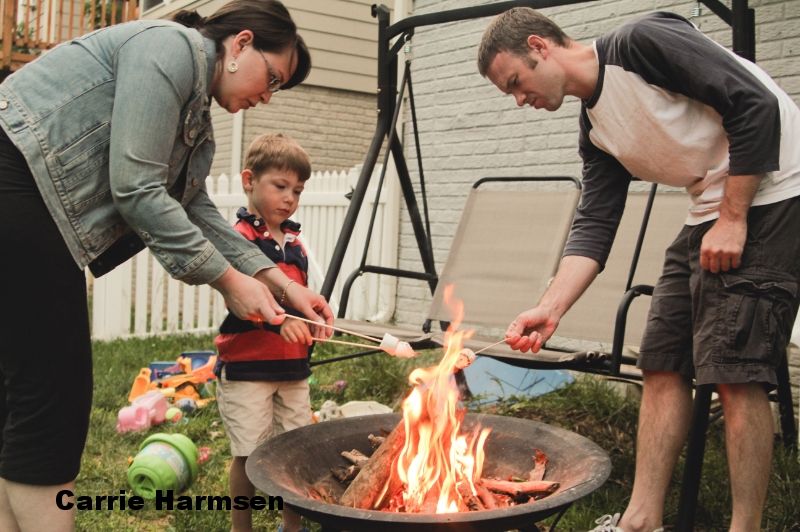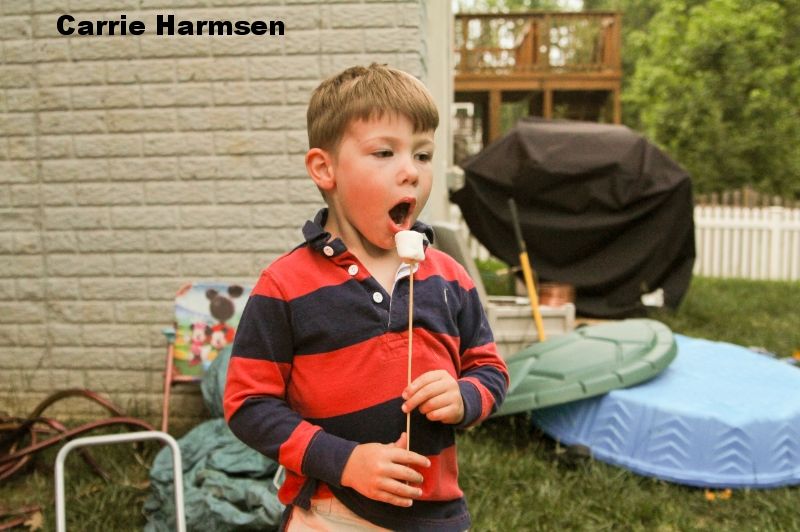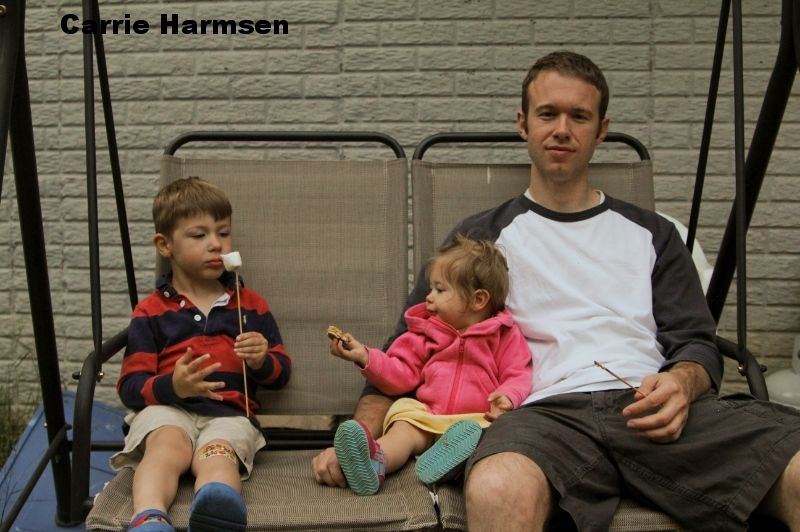 Before dropping Aunt Becky off at the airport (*tear*), we took a quick trip to National Harbor for lunch.
Of course we had to try out the new carousel...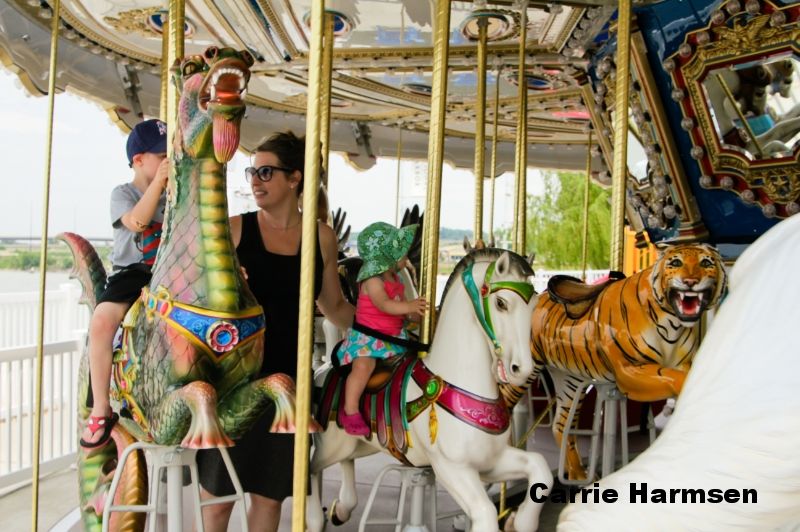 And climb around on "the big guy coming out of the sand."
Come back soon, Aunt Becky! We miss you already!