The night before Amelia's birthday, she was up twice. We met up at 12:30 and 4:30. If I was feeling sad about no longer having my little baby, she certainly did an adequate job of reminding me why it's fun to have a bigger girl. Hopefully we will be sleeping through the night with consistency soon.
Because of her late night antics, Amelia slept in until 9 AM. Crazy.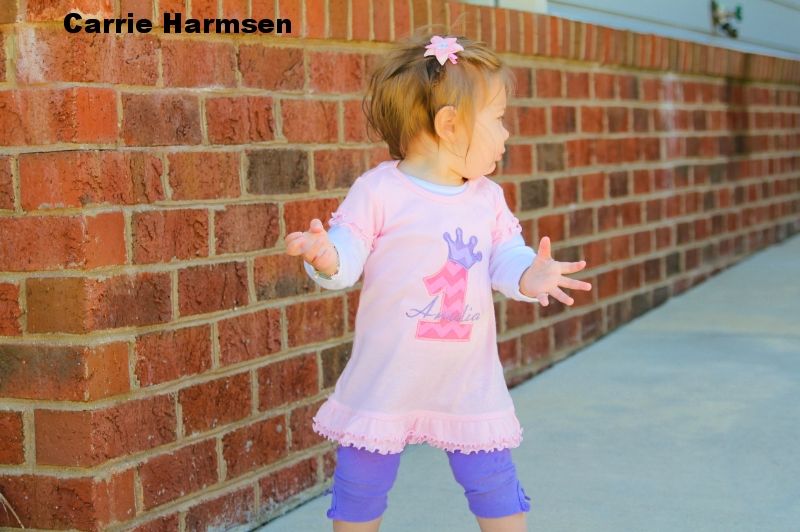 Amelia's birthday gift from Mommy and Daddy was this cute little trike. Mike was excited to take her for her first ride.
For Will's first birthday I had all the time in the world to plan an elaborate football themed party. It was fun, sure, but I felt like I ran around the whole day and didn't get to fully enjoy it. So when it was Amelia's turn, we opted to skip the large affair. Instead we had a family day at the zoo. It was perfect.
Will's favorite part of the day was riding the new carousel. Amelia liked it too.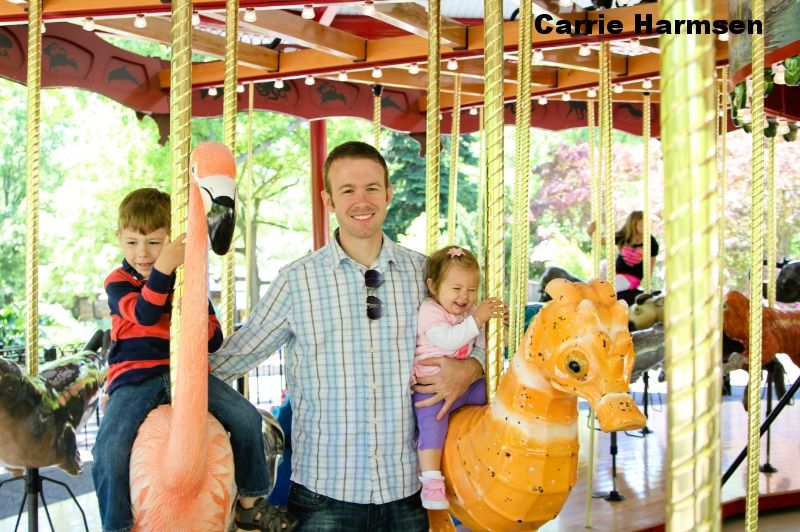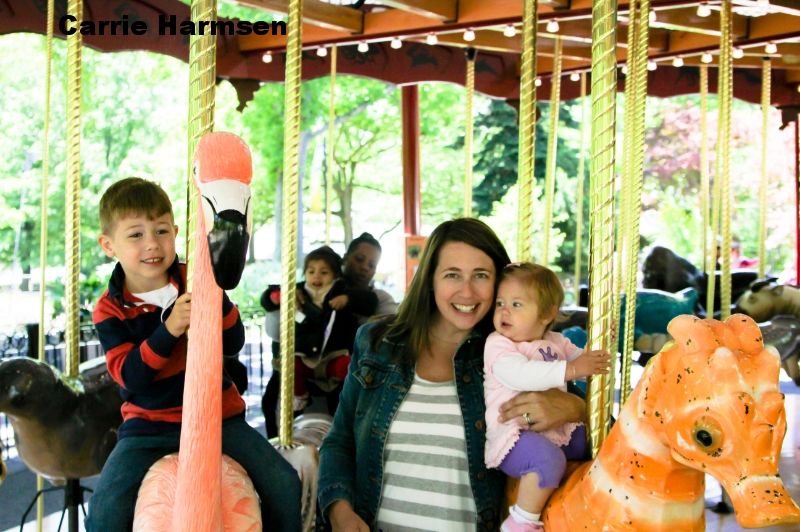 Watching the orangutans on the O-line. Mike and Will were warned to steer clear of the poop zone directly under them.
Speaking of poop, Will complained about smelling it all day long. "It stinks! Can we get out of here?"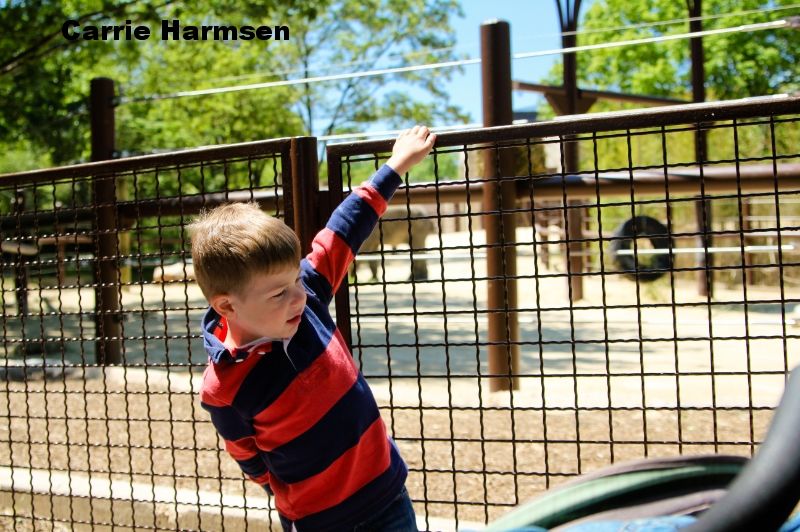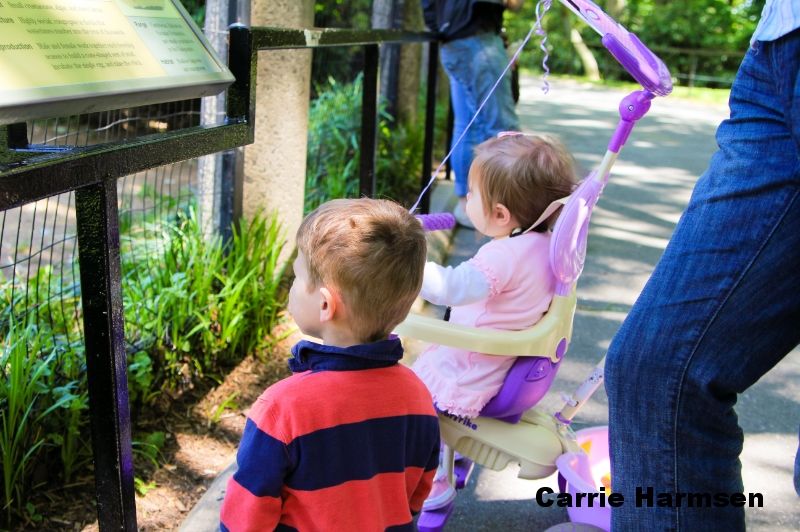 Will asked if this panda statue was real.
This kid's going places. Not college. But places.
Amelia really enjoyed all the animals she saw.
The otters were a favorite. So cute and fun to watch.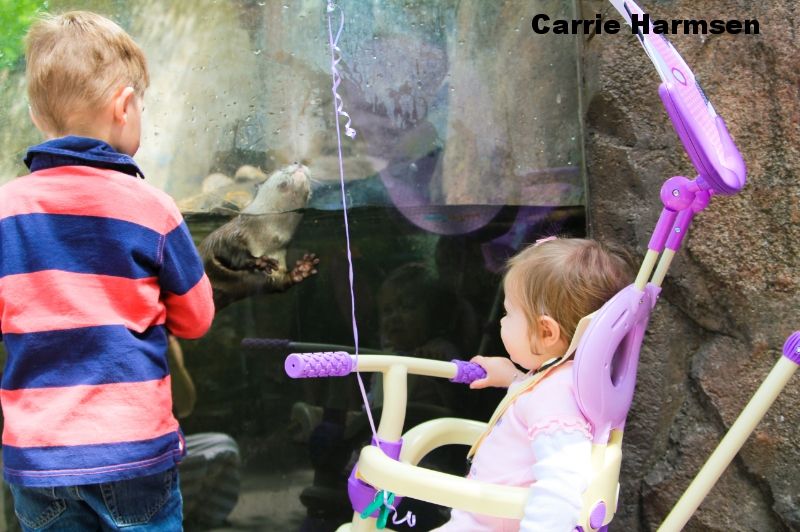 Will checked out the map so we could go see my favorite exhibit: the seals and sea lions.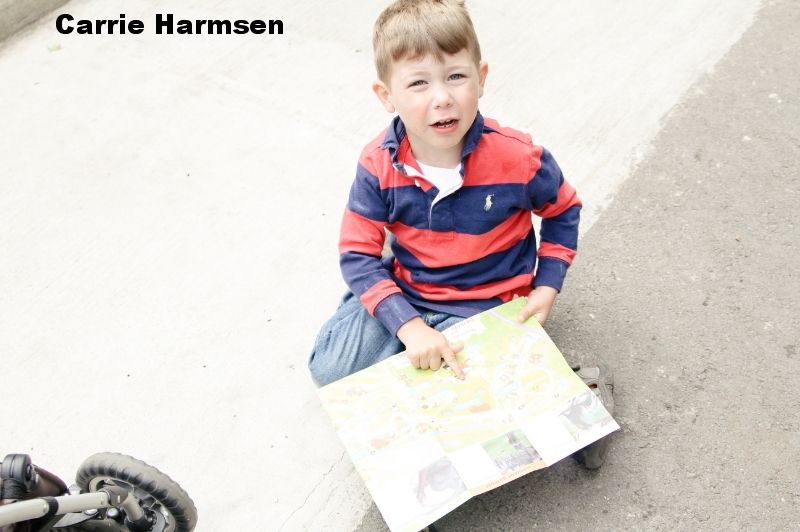 After the zoo it was off to Grandma's for cake and presents.
Will picked out this baby and a stroller for Amelia. She loves them both.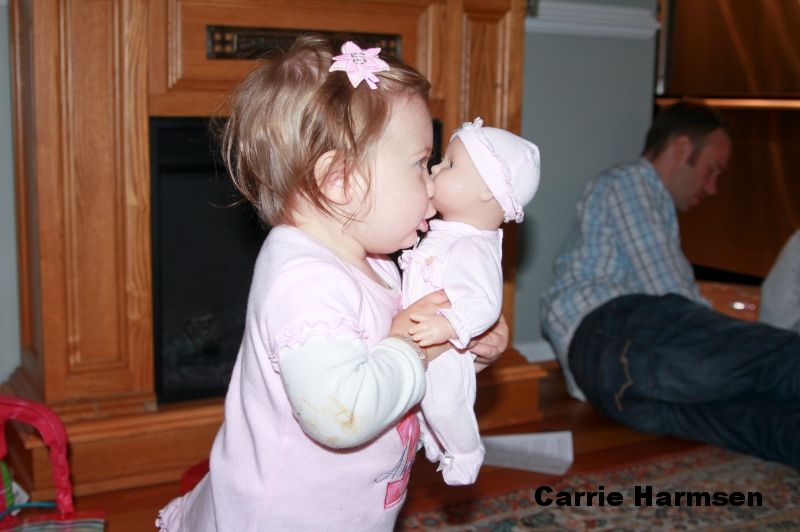 Giving kisses!
Can't believe she's one. Sigh.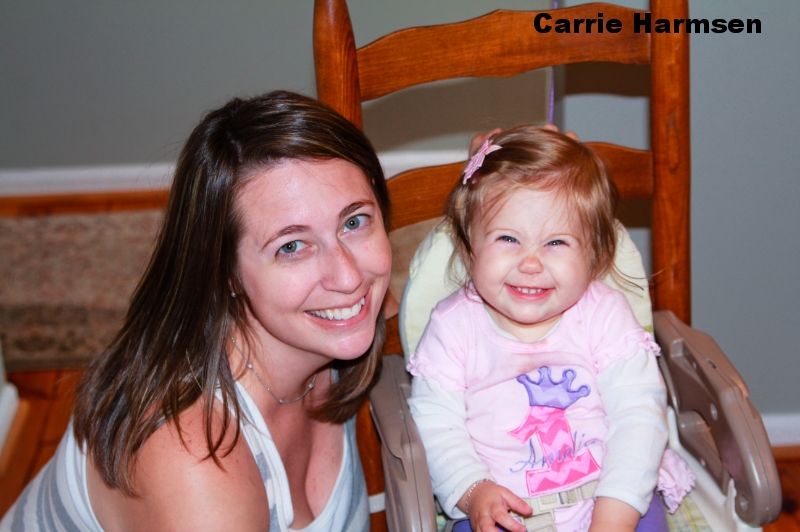 Grandma stayed up late the night before to make this cake for her favorite baby girl. While it sometimes makes me sad that our kids only have one grandparent that chooses to be present in their lives, I also realize how tremendously lucky they are. Grandma loves her babies.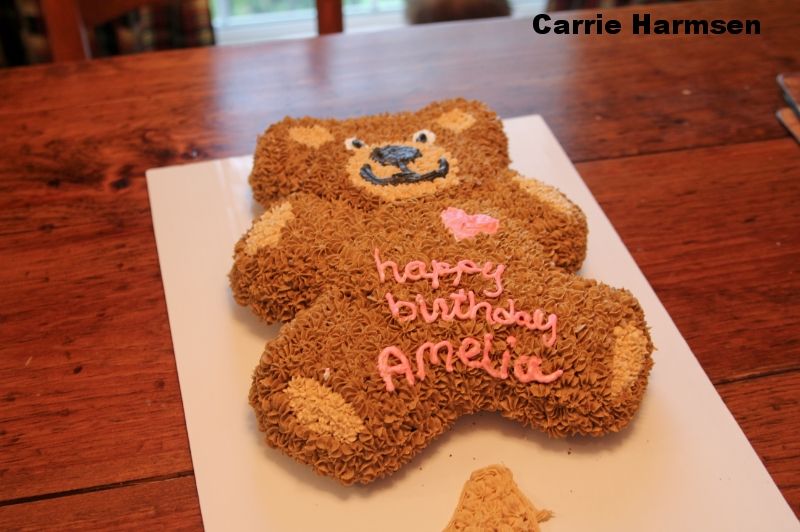 Amelia was so exhausted from her day, the cake was a no-go. Ah, well, there's always next year.