Last weekend, when it was about 100 degrees outside, our local fire department had an open house.
Fireman Will was very excited to attend. Excited, and definitely a little hot in his get-up.
There were lots of fun little activities for the kiddos and a great time was had by all.
This fireman had to yank Will around a few times to keep him on course.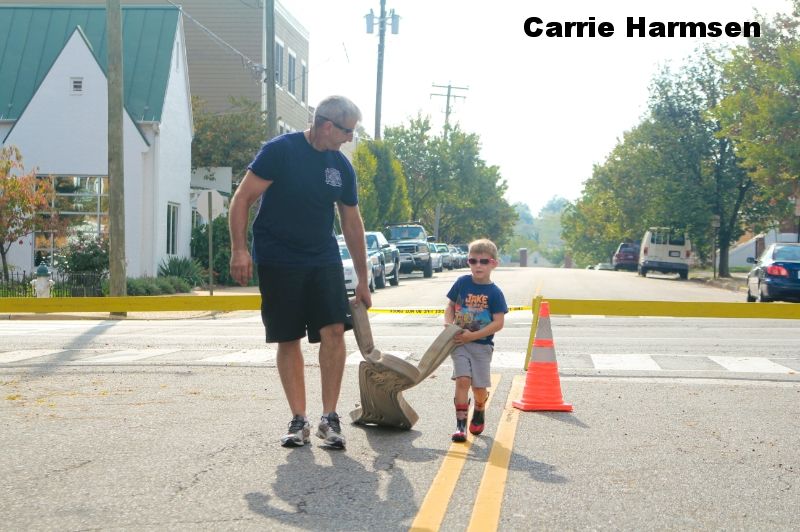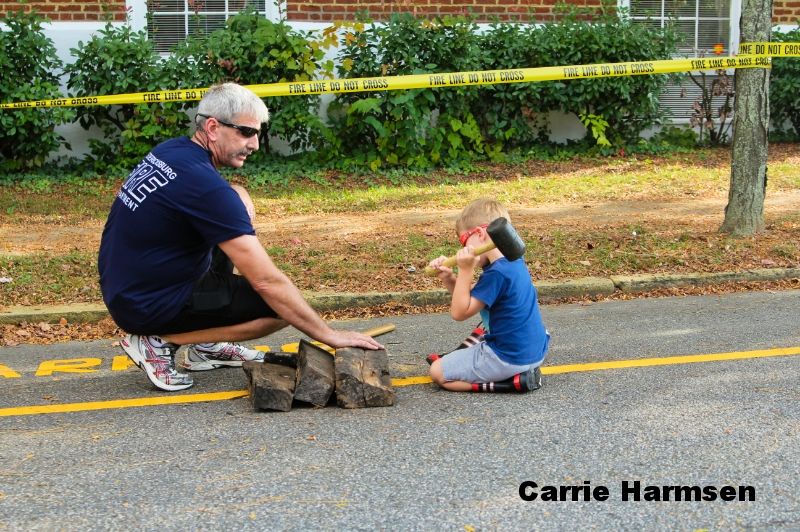 Hard to tell from this picture, but he knows how to write a 'W' and not much else.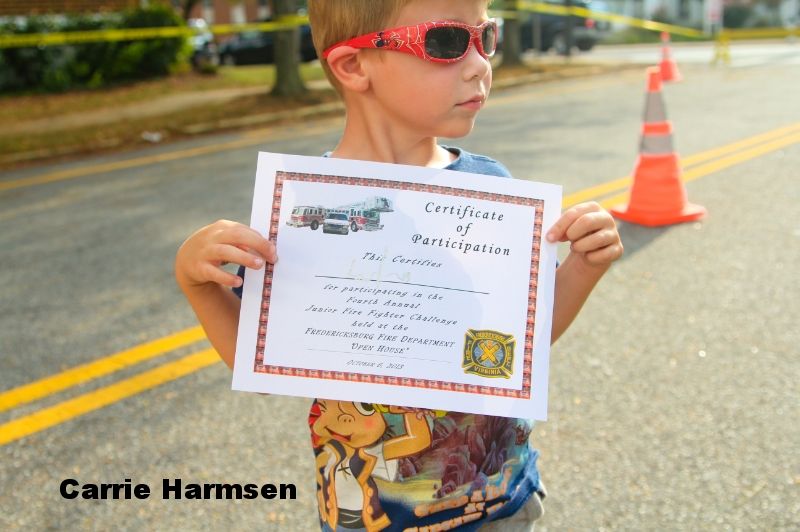 Baby Sister got a balloon, so it was pretty much the best day ever.
We decided to get some ice cream after. All was good until we heard the news of the Patriots' loss. Boo.
The kids' reactions--