Amelia, our sweet little love, is creeping up on 18 months.
We just adore her. She loves to give kisses to every person and pet in our house, and will even kiss the animals in her story books. Speaking of books, she LOVES to read. Her favorite book is Wheels on the Bus ("Beep") and she will follow us around until we stop and read it. In fact, I recently had to replace it after one of our furry family members decided to eat it.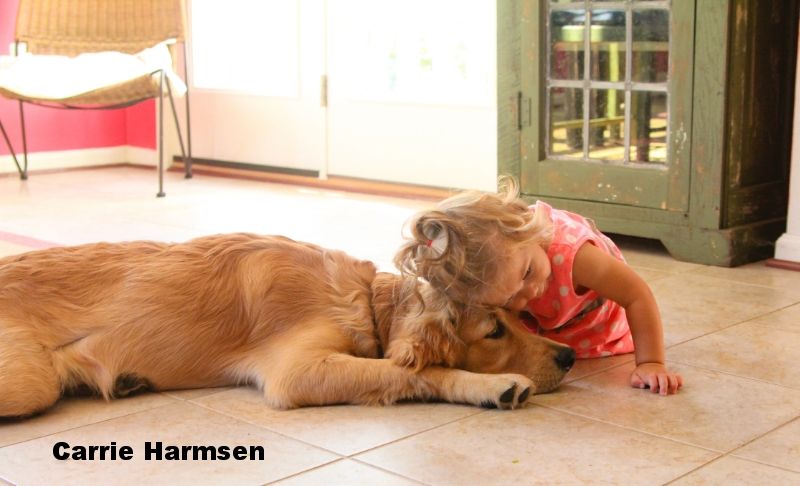 Amelia is a very busy girl. She uses the bar stools to climb up on our kitchen island All. The. Time. She also likes to climb on the kitchen table. She mastered walking downstairs like a big girl 3 months ago and now we only use baby gates for a certain puppy who lives with us.
Amelia is a great helper and loves to clean up toys. She enjoys doing most anything with her dad and gets a ride on the back of his bike just about anytime she asks for it. Wrapped around her finger, he is.
She also loves to pretend to talk on the phone, walks all over the house pushing her dolls in the stroller, brings Bailey his toys, and does a very good job of keeping herself busy.
I love to hear her talk with her cute little voice. Things she says: Mama!! (always screams it), Dada, baba (her bottle, which she still loves), Doggy (her beloved stuffed animal), kitty, Bailey, baby, buh-bye, I don't know (which is the most adorable thing ever), cheese (her favorite food, or what she says when I take her picture), cracker, eat, drink, up, Hi!, hello, Will, beep, bike, shoe, thank you, please, eye (and she loves to poke you in the eye when she says it).
She talks A LOT.
Bailey took her rake!!
She raises hell in stores, refusing to sit in shopping carts, and is generally a nightmare to take on errands. She will also attempt to dart into the street at every opportunity.
Like I said, she's very busy.
I still get tons of compliments on her cuteness. She is such a little doll and we love her to pieces.