Last weekend we made our annual trip to the pumpkin patch. A little bit later this year on account of so much rain.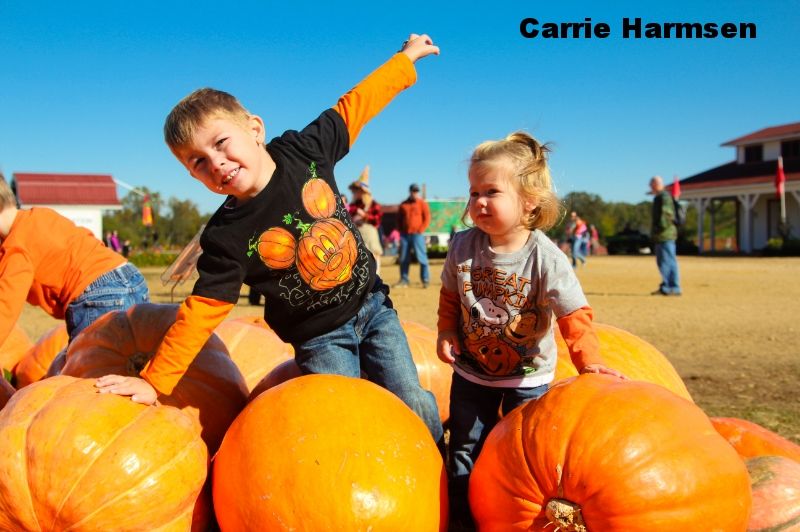 I love these trips to the pumpkin patch and all the memories that are made there. However, having two little monkeys running around instead of just one, is rather difficult. It was sort of like being pulled in two different directions.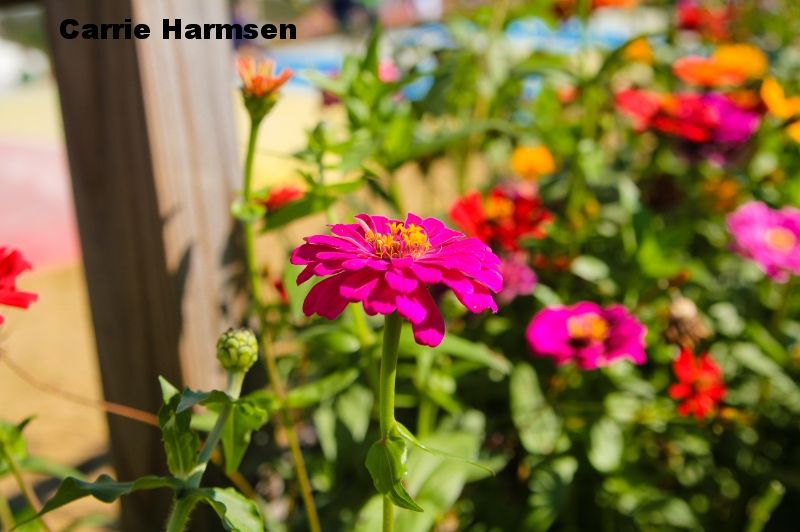 Whenever Amelia sees something that excites her she yells, "Wow!" or "Whoa!" So animated, so funny. Also, she's pretty much obsessed with having her face painted.
Pony rides! Which, for the record, I still don't feel good about. Poor horses.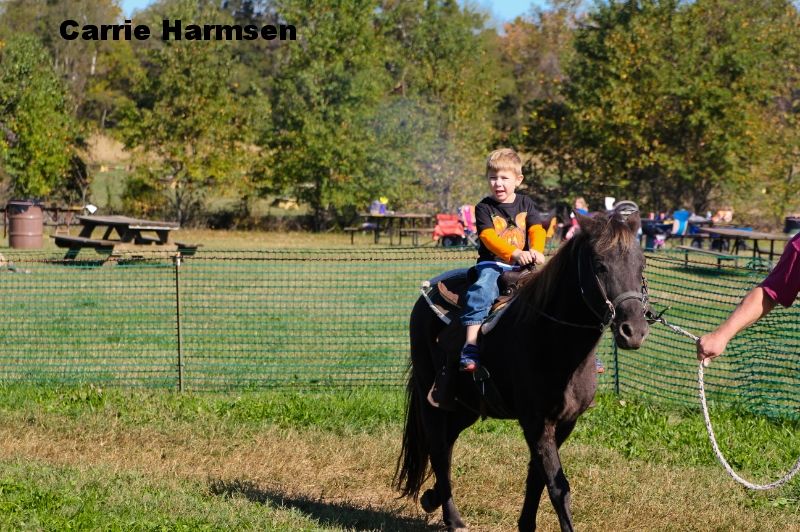 Will and sweet Tessa enjoying the pig races. One of these days, Will is going to get picked to be the special helper. I can just feel it.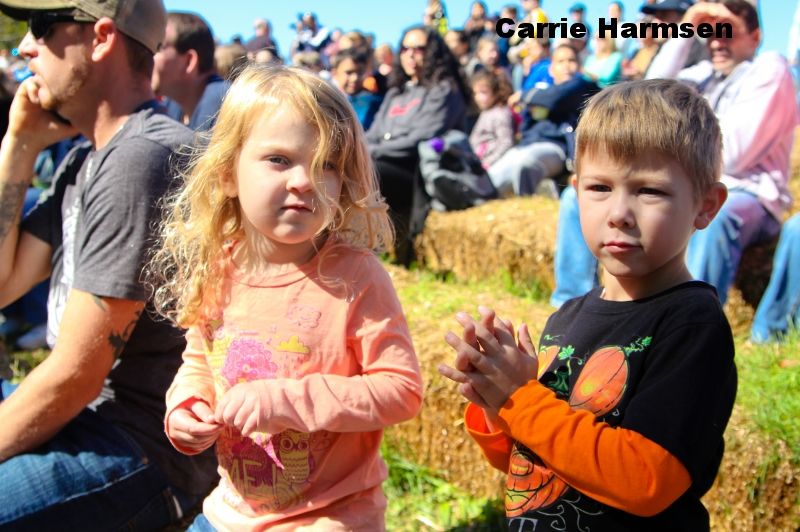 "Whoa!" Baby ziplines are so fun that Amelia is going to scream her head off when it's time to get off and give someone else a turn.
So, I know I say it every year, but this pumpkin patch is awesome. Tunnel slides, sand pit, bouncy horses, corn maze, animals... There's so much to do and we do it all. But that whole having two kids at the pumpkin patch thing makes it difficult to take pictures of all the fun.
However, the grand finale is the hay ride out to the patch and I made sure to capture it as best I could.
"What about this pumpkin, Daddy?"
Mike learned his lesson after once choosing a 35 pounder and then paying by the pound for it. He steered Will towards the smallest pumpkins of the patch.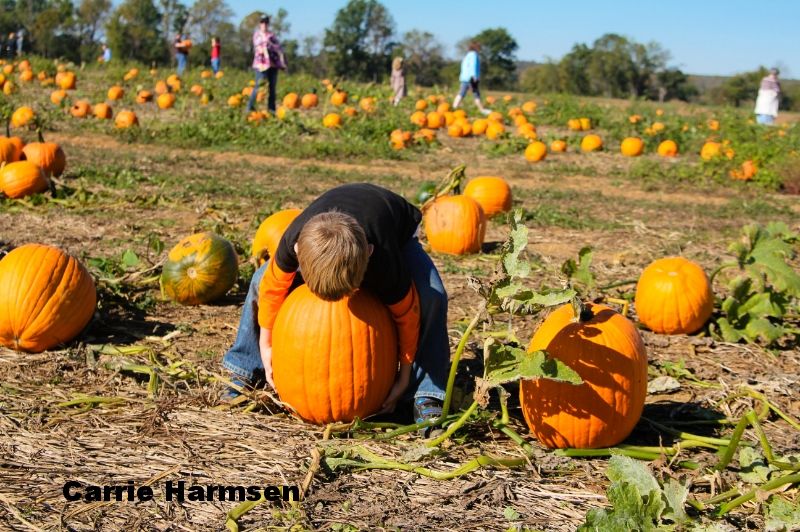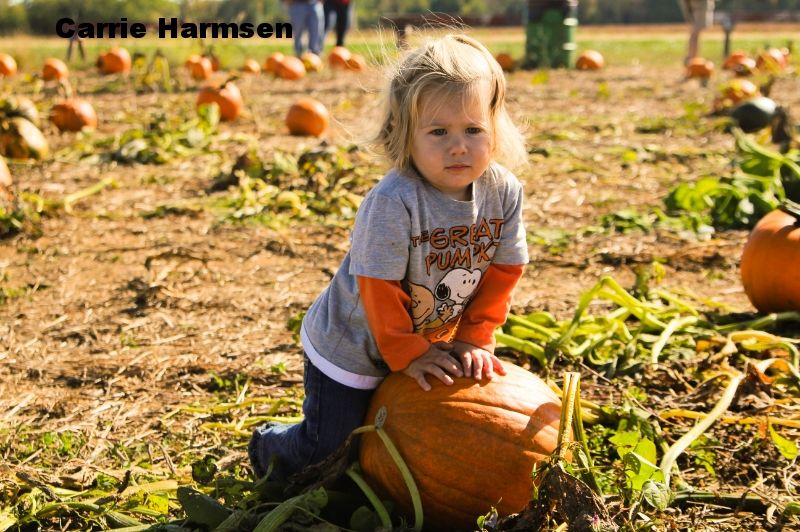 Still too big, Will. We ended up going with a little green one that Will would later decide to paint black.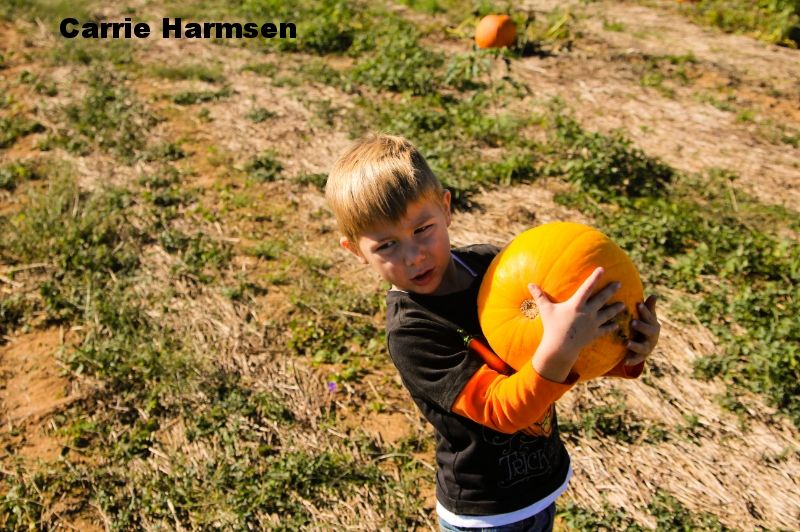 And so concludes another successful outing to the pumpkin patch. Until next year, Belvedere.