Today was a big day. Amelia celebrated her half birthday. 18 months already.
To say Amelia is a handful is a bit of an understatement. While she is more content to play independently than Will has ever been (even now at 4 years old), she's also very busy. For instance, this morning when I was getting dressed I heard her yelling, "All wet! All wet!" I found her sitting in the sink in the hall bathroom with the water pouring all over her. She's obsessed with brushing her teeth and will scale the toilet to get to the sink.
She still climbs up on the kitchen island constantly. She has me wondering how much longer she'll be in her crib.
She prefers to throw her food all over the floor in lieu of eating it.
She talks soooo much. One of my favorite phrases: There ya go!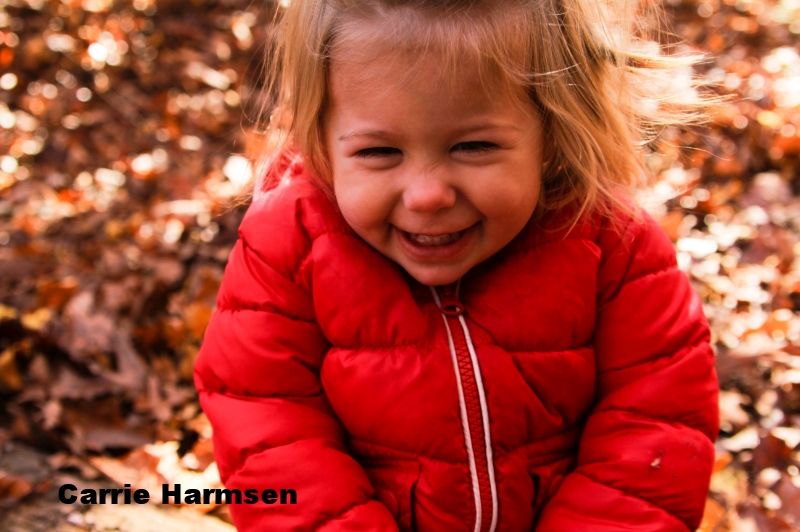 After two very cold days we were all feeling a bit cooped up (Bailey especially), so we decided to go for a hike in the woods behind our house.
A boy and his dog. They don't always get along, but when they do, it's special.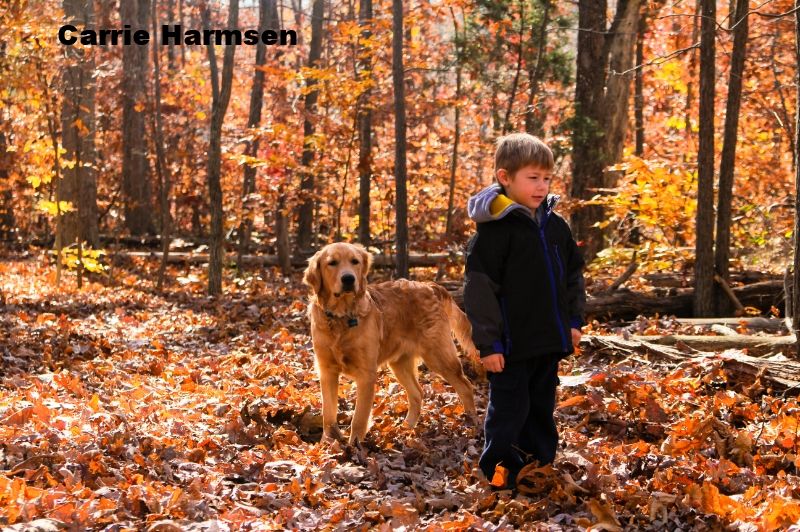 We took a little break and had a snack while we watched Bailey jump in the creek and run around like a maniac.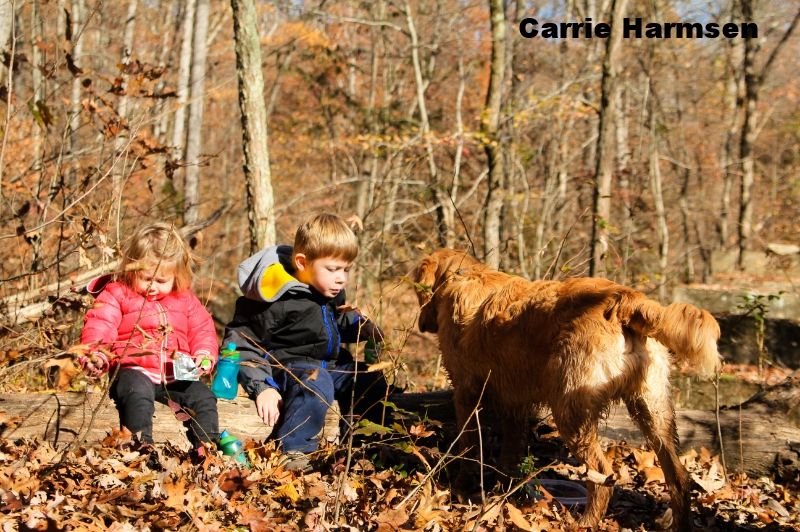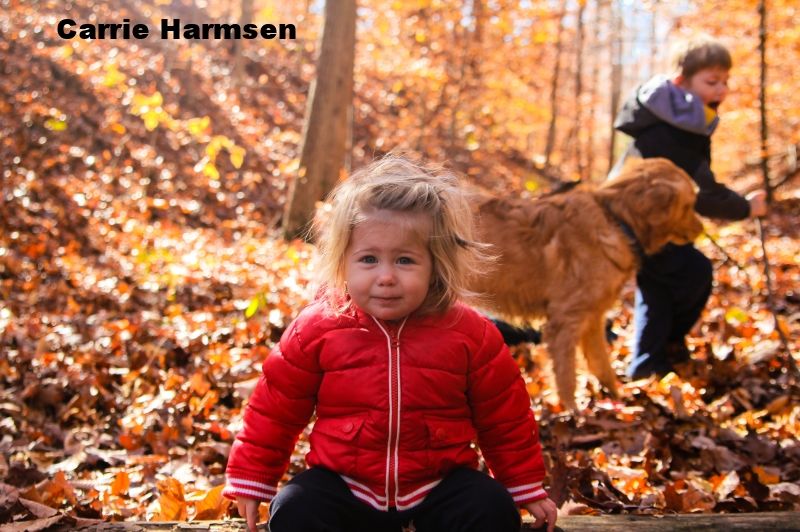 Note Bailey in the background stealing Will's stick. Poor Will was quite upset.
He's such a troublemaker.
Will helped me make some Rice Krispies treats (or, really, Crispy Rice treats because we're rolling in generics around here) to celebrate Amelia's big day.
We only had a pillar candle, but she didn't know what to do with it anyway. Of course Will was more than willing to help her blow it out.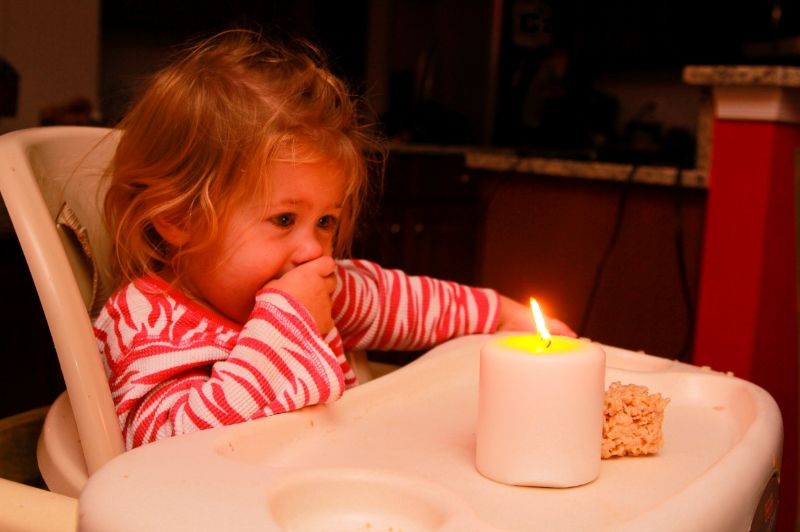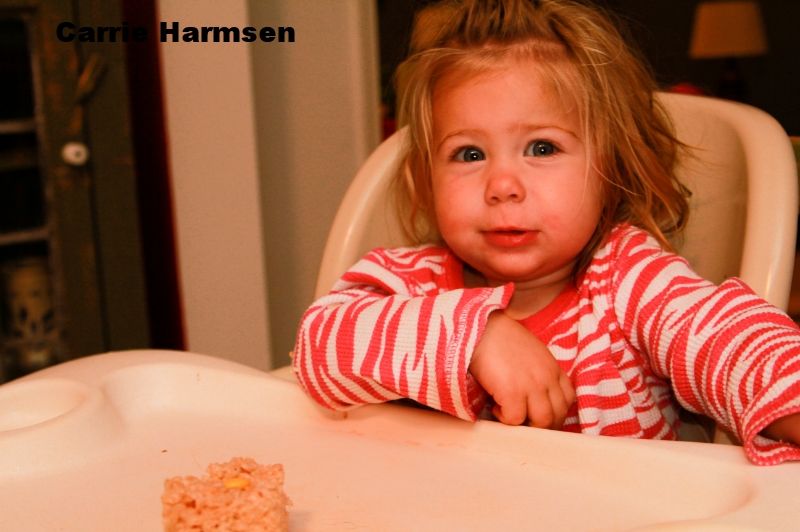 Yum.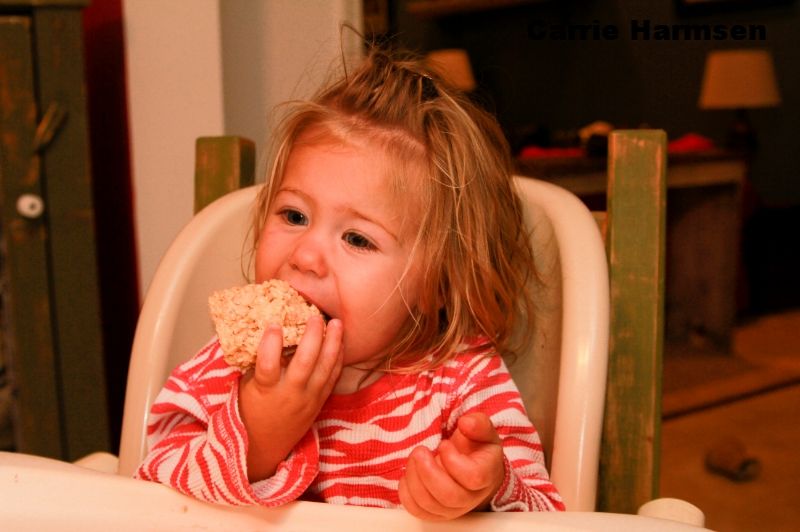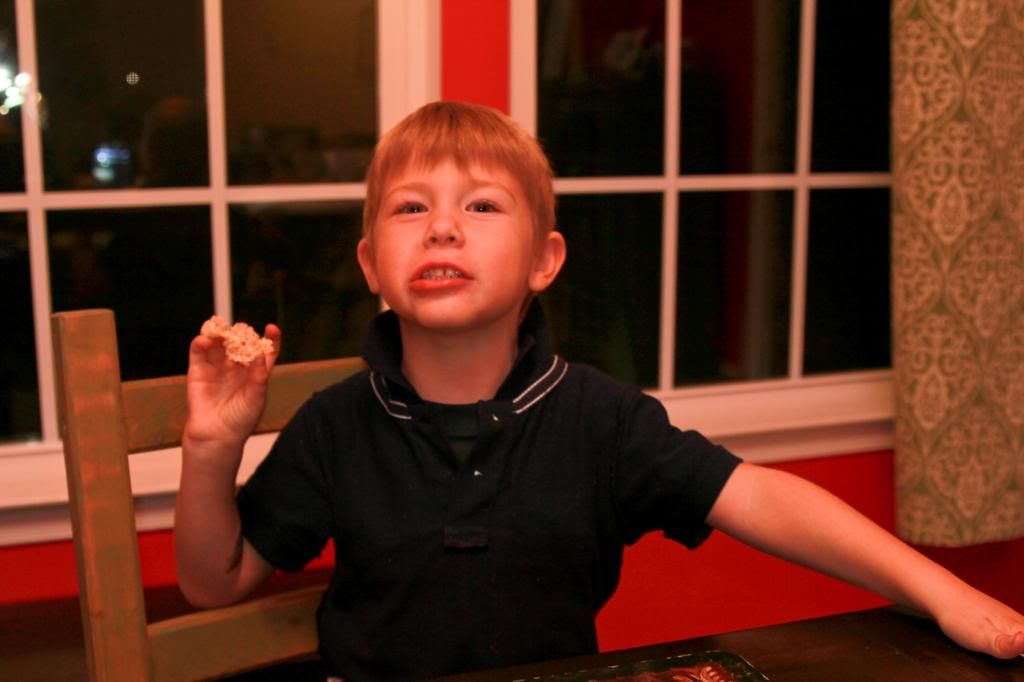 Yes, his shirt is inside out.
It's obvious why she's Bailey's favorite.