Amelia and I joined Will's class for their Halloween party the other day. I loved being there to give a helping hand and I'm pretty sure Will loved having us there, too.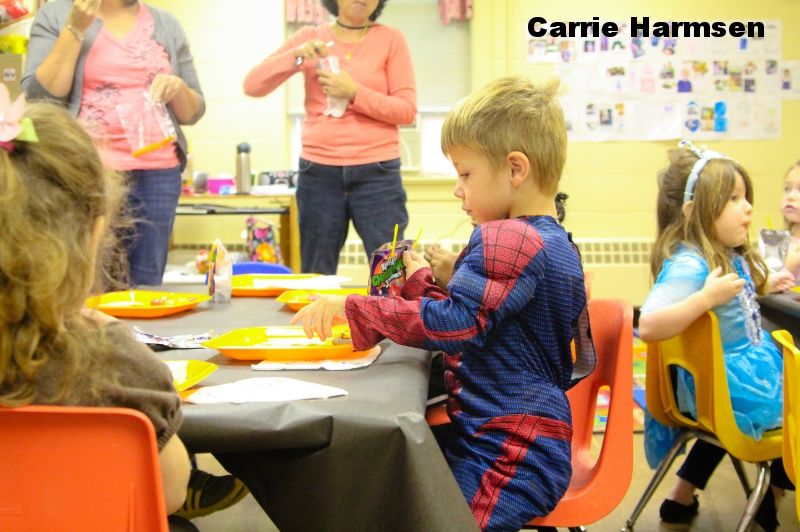 Amelia thinks she's just one of the gang. She joined the little girls at their table and enjoyed a snack with everyone. In fact, every morning, she sneaks in to the classroom and tries to sit at the table. I think she's ready for school.
Super heroes and princesses definitely reign in the 3-4 crowd.
On Halloween morning, Will woke up and asked me for pumpkin pancakes. What the little monkey wants, the little monkey gets. Of course, he ate practically none of it. It's OK though. Clearly, I'm not busy enough and he just wants to help.
Looky who decided to wear a costume after all. After deciding that she wasn't interested in nap time, I wasn't sure what to expect from her come the evening. But little Amelia not only wore a costume, she also happily walked the entire neighborhood, saying "Treeeeeeat."
Will decided Bailey should be a skeleton. Clearly, Bailey was happy with the choice.
We met up with our buddies for a night of fun.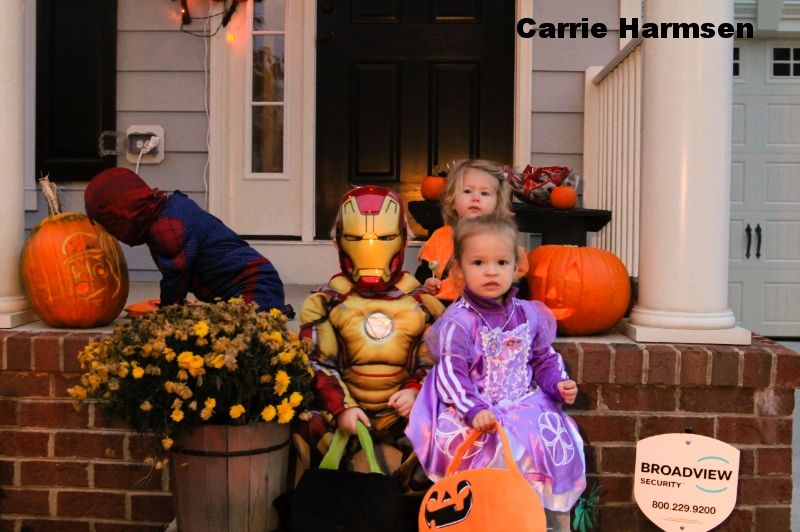 Will wanted a Paw Patrol pumpkin and Mike spent over an hour carving it for him. It's so cute, I don't know how I'll bring myself to throw it away now that Halloween is over.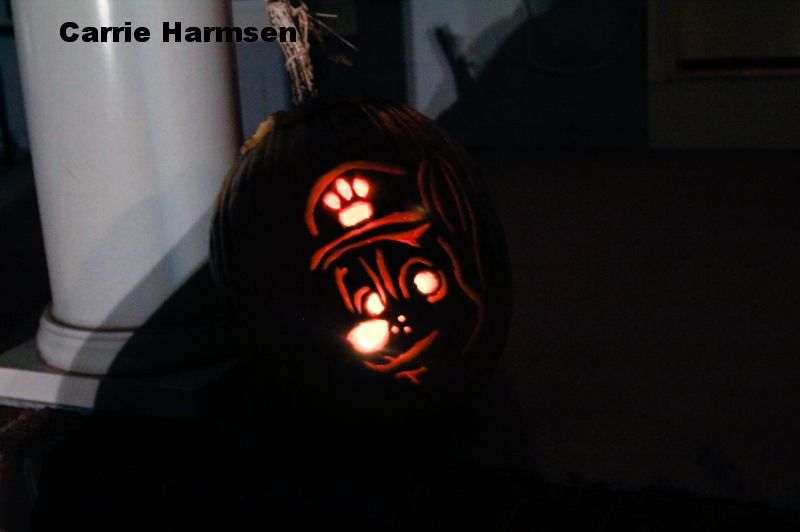 Poor Amelia got stuck with my carving skills.