So a few weeks ago, when I posted about the Patriots photo contest I entered begging for your votes... Yeah, we won. After 12 days of harassing friends for 'likes,' we ended up with over 5,000 votes, landing us in 3rd place.
Since Mike has no interest in the Patriots (or the Steelers), it was a given that my cousin Becky would go with me. And after some deliberating, we decided the kids would stay home with Dad and Grandma. That's right. For a whole 48 hours, I was blissfully separated from my children. Yeah, I love them, but a little time away is good for all of us.
I flew up on Saturday afternoon and spent time with family (including a delish Chinese dinner and early birthday cake).
Then on Sunday, Becky and I were on our way.
Our prize included tickets to the game, a VIP parking pass, a tent, cooler full of water and soda, two chairs, two can coolers, a fire pit, grill utensil set, two sweatshirts, two hats, bean bag toss, a fleece blanket, and 10 mini pizzas.
Here was the team coming to 'flip our tailgate.' Or, just set up our tailgate since we didn't have much of one to start with.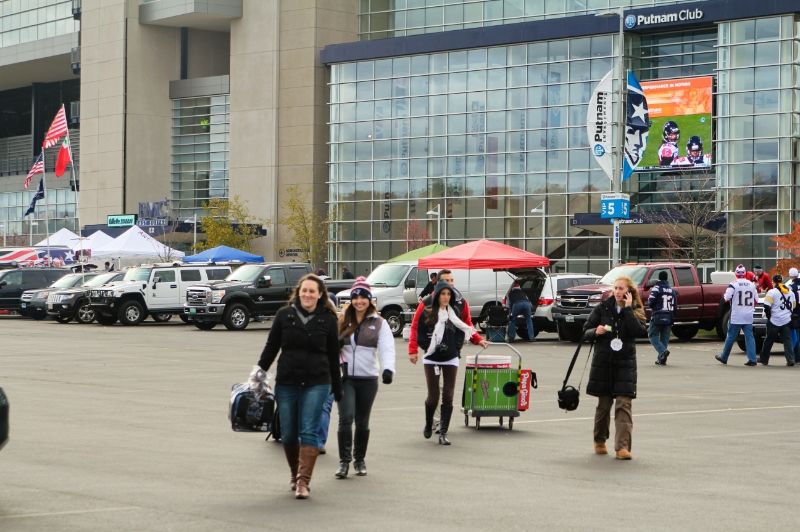 Becky and I laughed forever over the image of us sitting over our cold grill eating pizza, tailgating just the two of us. However, with the help of the Patriots photographer, we managed to get a fire going. We burned some hot dogs, handed out pizzas to people around us in an effort to make friends, played bean bag toss with aforementioned 'friends,' and helped ourselves to a neighboring couples' champagne.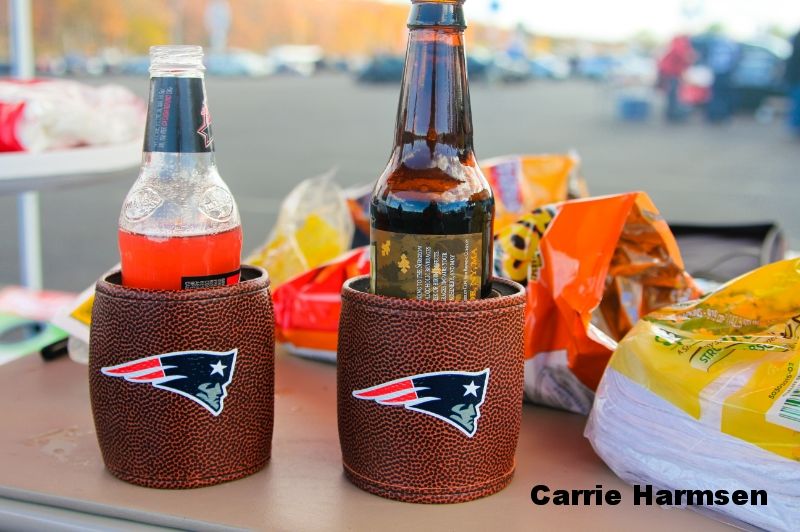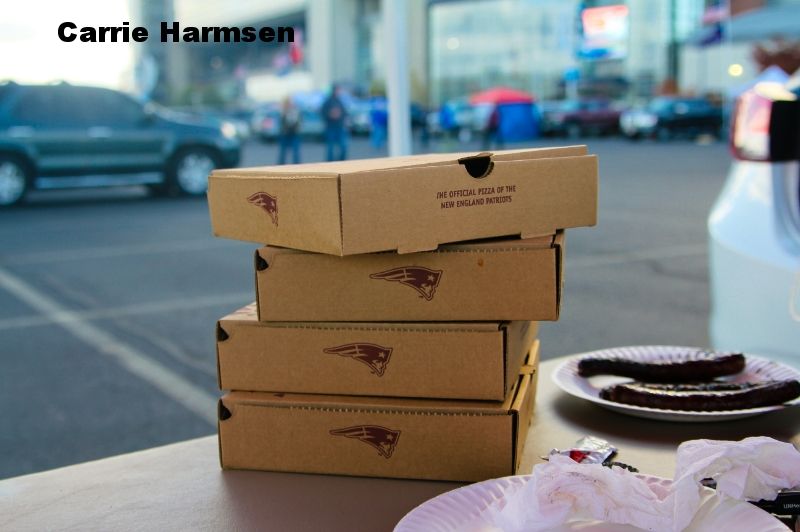 Tailgaters!!!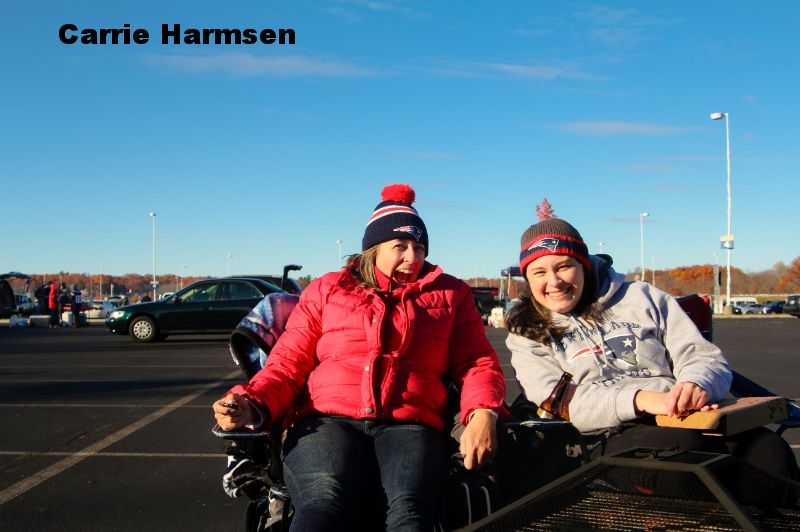 Did you know the Red Sox won the World Series?
While the parking pass was for VIP, the seats really weren't. Yeah, we were kind of high. But that's OK. It was still great.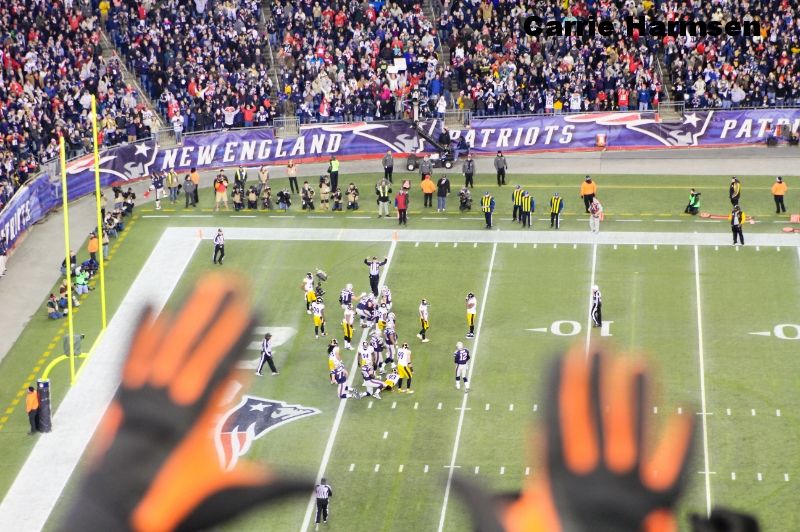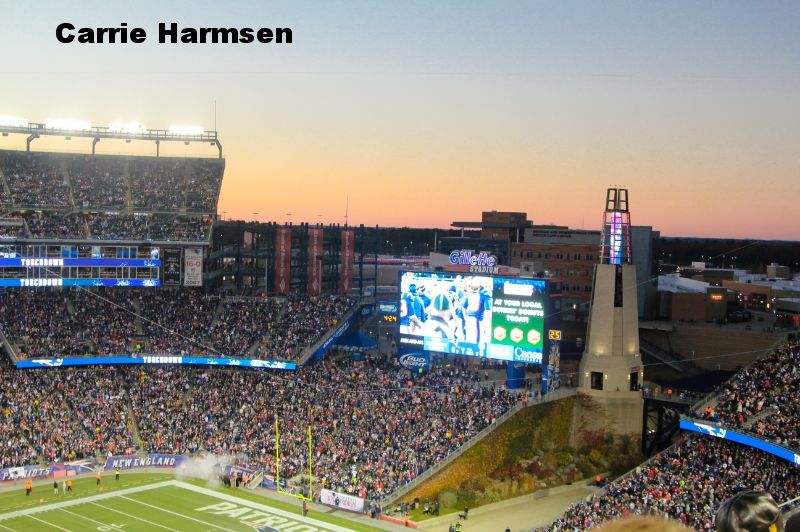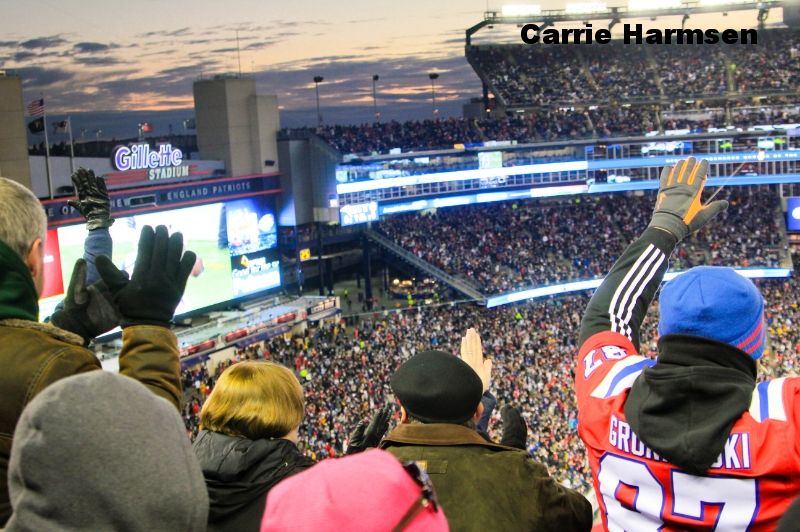 I asked the prize coordinator if the winners got a meeting with Tom Brady. She ignored my question. Unfortunately, this incredibly zoomed image is as close we got. Next time, Tom. Next time.
The Patriots won by a lot. So. Much. Fun.
Because no post is complete without a little something about the kids, here's a video I took of them dancing last month.
And in case you were wondering, they did great without me. I think I need to go away more often.